$27.99
AUD
Category: Biography
Anne Aly, Liz Byrski, Sarah Drummond, Mehreen Faruqi, Goldie Goldbloom, Krissy Kneen, Jeanine Leane, Brigid Lowry and Pat Torres are among fifteen voices recounting what it is like to be a woman on the other side of 40. These are stories of identity and survival, and a celebration of getting older and w iser, and becoming more certain of who you are and where you want to be. ...Show more
$19.99
AUD
Category: Biography | Series: Nathaniel Drinkwater
Maya Angelou's six volumes of autobiography are a testament to the talents and resilience of this extraordinary writer. Loving the world, she also knows its cruelty. As a Black woman she has known discrimination and extreme poverty, but also hope, joy, achievement and celebration. In this first volume of her six books of autobiography, Maya Angelou beautifully evokes her childhood with her grandmother in the American south of the 1930s. She learns the power of the white folks at the other end of town and suffers the terrible trauma of rape by her mother's lover. 'I write about being a Black American woman, however, I am always talking about what it's like to be a human being. This is how we are, what makes us laugh, and this is how we fall and how we somehow, amazingly, stand up again' --Maya Angelou ...Show more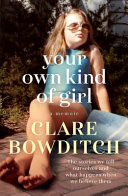 $14.95
AUD
Category: Biography | Reading Level: 3 Biography
ARIA Award-winning singer and actress Clare Bowditch confronts her inner critic in this no-holds-barred memoir. This is the story I promised myself, aged twenty-one, that I would one day be brave enough - and well enough - to write. Clare Bowditch has always had a knack for telling stories. Through her music and performing, this beloved Australian artist has touched hundreds of thousands of lives. But what of the stories she used to tell herself? That 'real life' only begins once you're thin or beautiful, that good things only happen to other people.YOUR OWN KIND OF GIRL reveals a childhood punctuated by grief, anxiety and compulsion, and tells how these forces shaped Clare's life for better and for worse. This is a heartbreaking, wise and at times playful memoir. Clare's own story told raw and as it happened. A reminder that even on the darkest of nights, victory is closer than it seems.With startling candour, Clare lays bare her truth in the hope that doing so will inspire anyone who's ever done battle with their inner critic. This is the work of a woman who has found her true power - and wants to pass it on. Happiness, we discover, is only possible when we take charge of the stories we tell ourselves. ...Show more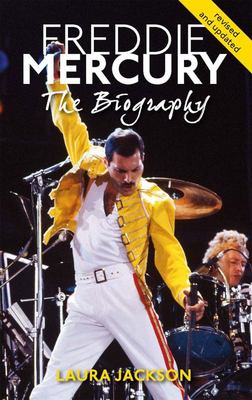 $24.99
AUD
Category: Biography
A biography of rock legend Freddie Mercury.
$24.99
AUD
Category: Biography
For the last twenty years, Melinda Gates has been on a mission. Her goal, as co-chair of the Bill & Melinda Gates Foundation, has been to find solutions for people with the most urgent needs, wherever they live. Throughout this journey, one thing has become increasingly clear to her: If you want to lift a society up, invest in women. In this candid and inspiring book, Gates traces her awakening to the link between women's empowerment and the health of societies. She shows some of the tremendous opportunities that exist right now to "turbo-charge" change. And she provides simple and effective ways each one of us can make a difference. A personal statement of passionate conviction, this book tells of Gates' journey from a partner working behind the scenes to one of the world's foremost advocates for women, driven by the belief that no one should be excluded, all lives have equal value, and gender equity is the lever that lifts everything. ...Show more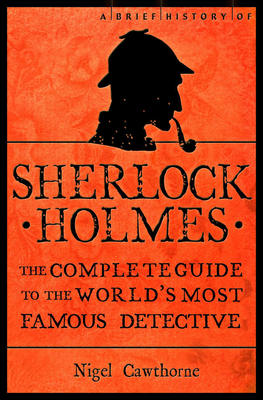 $16.99
AUD
Category: Biography
The phenomenal history of the famous detective is finally compiled in one convenient volume for Holmes fans and scholars alike. No other volume on the classic novels and stories describes so fully the history of the character, from conception to his resurrection after his untimely death. Also included i s a biography of author Sir Arthur Conan Doyle, providing context for this timeless character. Cawthorne covers everything from the short stories to the film adaptations and why Holmes is such an enduring popular figure. ...Show more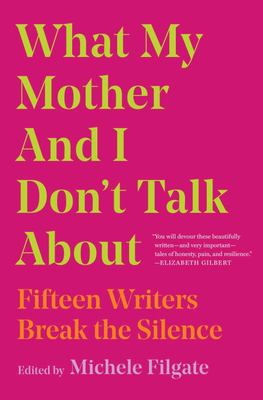 $26.99
AUD
Category: Biography
    In the early 2000's, as an undergraduate, Michele Filgate started writing an essay about being abused by her stepfather. It took many years for her to realize what she was actually trying to write about: the fracture this caused in her relationship with her mother. When her essay, "What My Mother an d I Don't Talk About," was published by Longreads in October of 2017, it went on to become one of the most popular Longreads exclusives of the year and was shared on social media by Anne Lamott, Rebecca Solnit, Lidia Yuknavitch, and other writers, some of whom had their own individual codes of silence to be broken.     The outpouring of responses gave Filgate an idea and the resulting anthology offers an intimate, therapeutic and universally resonant look at our relationships with our mothers. As Filgate poignantly writes, "Our mothers are our first homes and that's why we're always trying to return to them." Contributions by Cathi Hanauer, Melissa Febos, Alexander Chee, Dylan Landis, Bernice L. McFadden, Julianna Baggott, Lynn Steger Strong, Kiese Laymon, Carmen Maria Machado, André Aciman, Sari Botton, Nayomi Munaweera, Brandon Taylor, and Leslie Jamison. ...Show more
$29.99
AUD
Category: Biography
Body Image Warrior offers an insider's perspective on the curve model industry, in this uplifting story about one woman's mission to change the way we think about beauty and body image forever.
$32.99
AUD
Category: Biography
No one is born a leader. But through sheer determination and by confronting life's challenges, Ant Middleton has come to know the meaning of true leadership. In First Man In, he shares the core lessons he's learned over the course of his fascinating, exhilarating life. Special forces training is no walk in the park. The rules are strict and they make sure you learn the hard way, pushing you beyond the limits of what is physically possible. There is no mercy. Even when you are bleeding and broken, to admit defeat is failure.To survive the gruelling selection process to become a member of the elite you need toughness, aggression, meticulous attention to detail and unrelenting self-discipline, all traits that make for the best leaders.After 15 years' service in the military, with 4 years as a Special Boat Service (SBS) sniper, Ant Middleton is the epitome of what it takes to excel. He served in the SBS, the naval wing of the special forces, the Royal Marines and 9 Parachute Squadron Royal, achieving what is known as the `Holy Trinity' of the UK's Elite Forces. As a point man in the SBS, Ant was always the first man through the door, the first man into the dark, and the first man in harm's way.In this fascinating, exhilarating and revealing book, Ant speaks about the highs and gut-wrenching lows of his life and draws valuable lessons that we can all use in our daily lives. ...Show more
$19.99
AUD
Category: Biography
'[Bob] has entranced London like no feline since the days of Dick Whittington.' (Evening Standard) The uplifting true story of an unlikely friendship between a man on the streets of Covent Garden and the ginger cat who adopts him and helps him heal his life. Now a major motion picture starring Luke Trea daway. When James Bowen found an injured, ginger street cat curled up in the hallway of his sheltered accommodation, he had no idea just how much his life was about to change. James was living hand to mouth on the streets of London and the last thing he needed was a pet. Yet James couldn't resist helping the strikingly intelligent tom cat, whom he quickly christened Bob. He slowly nursed Bob back to health and then sent the cat on his way, imagining he would never see him again. But Bob had other ideas. Soon the two were inseparable and their diverse, comic and occasionally dangerous adventures would transform both their lives, slowly healing the scars of each other's troubled pasts. A Street Cat Named Bob is a moving and uplifting story that will touch the heart of anyone who reads it. ...Show more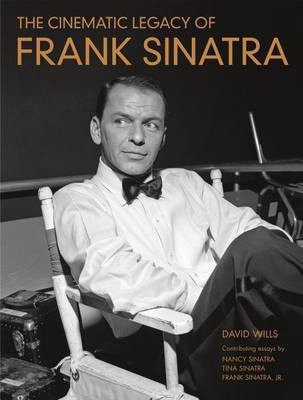 $45.00
AUD
Category: Biography
In a film career spanning more than five decades, Frank Sinatra proved to be a roulette wheel of constantly spinning talent, the likes of which Hollywood has rarely seen. Film history is filled with stars created by the studio system. Occasionally, however, a performer emerged who, against all preconcei ved odds of what a star should be or look like, knocked down the walls of convention by becoming nothing other than what they already were. Frank Sinatra was the embodiment of this fundamental truth. The legacy of his work stands apart from many of his contemporaries, who essentially based their performances on an extension of a core character type. Sinatra, however, was able to take his signature persona and translate it successfully into many film genres-first as the comedic song-and-dance man, then as the dramatic actor and romantic lead, and finally as the tough guy and action hero. Sinatra also respectfully challenged contemporary ideals of acting technique. While being humble enough to learn from his peers, he kept his acting style fresh and instinctual, and earned an Oscar at a time when many actors were either classically trained or coached in the "Method." In "The Cinematic Legacy of Frank Sinatra," author David Wills presents a stunning collection highlighting the work of one of Hollywood's greatest stars in roles as varied as those in the classics "Anchors Aweigh," "From Here to Eternity," "Suddenly," "Guys and Dolls," "The Man With the Golden Arm," "Ocean's 11," "The Manchurian Candidate," "Von Ryan's Express," and "The Detective." Pairing more than two hundred first-generation photos with reflections on Sinatra from costars and work associates, and including contributing essays by his children Nancy Sinatra, Tina Sinatra, and Frank Sinatra, Jr., it is an unforgettable showcase of the actor's transformation from world-famous singer, to movie star, to Academy Award winner, and finally to one of the most enduring icons in cinema history. ...Show more