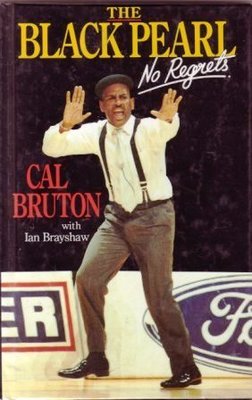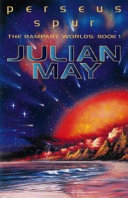 $15.00
AUD
Category: Science Fiction | Series: The\Rampart Worlds Ser.
From Julian May, the acclaimed author who created the incredible worlds of The Many-Colored Land and The Golden Torc, comes a bold new science fiction adventure   When rebellious Asahel Frost was expelled from the Interstellar Commerce Secretariat on trumped-up charges, he lost it all: wife, citizensh ip, fortune, self-respect. Exiled to a beautiful but remote planet in the Perseus Spur, Frost became Helmut Icicle, a man without a past or a future. But someone remembered Asahel Frost--remembered him enough to send an assassin to kill him. And in so doing, brought him back to life.   Now, determined to track down the would-be assassin, Helmut finds himself caught in a conspiracy as convoluted as it is deadly. His sister, Eve, has mysteriously vanished. His estranged father wants him to find her with the assistance of the lovely Matilde Gregoire, who happens to hate his guts. As Helmut follows the tangled strands of deceit, greed, and violence back to their common source, he begins to wonder if he is the hunter or the hunted . . . ...Show more

$20.00
AUD
Category: Sports and Hobbies
'The Complete Encyclopedia of Cricket' is a comprehensive, single-volume illustrated reference book, that will be required reading for all lovers of the game. Every major facet of cricket is covered in detail, accompanied by carefully chosen images to provide added impact.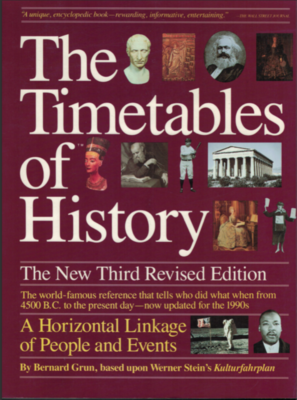 $15.00
AUD
Category: History
The classic history reference, brough completely up to date, linking more than 30,000 events in an overview of 7,000 years of civilization. The Timetables of History is an indispensable resource that distills the essence of civilization, highlighting significant moments in history, politics, philosophy, religion, art, science and technology. 2 color throughout. ...Show more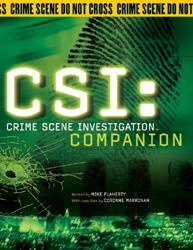 $10.00
AUD
Category: Pre loved Non Fiction
Follow the evidence... The city of Las Vegas never sleeps and neither does its crime lab. The Crime Scene Investigators of the Las Vegas Police Department use the latest technology along with solid detective work to solve their cases. With their skilled lab technicians and unbiased medical examiner, the y can answer the questions others never even thought to ask. They trust only the evidence to speak for those who cannot speak for themselves - the victims. The official CSI: Crime Scene Investigation ...Show more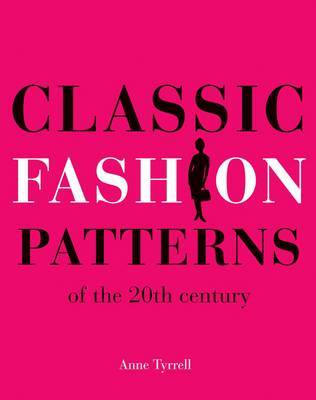 $10.00
AUD
Category: Pre loved Non Fiction
Working from surviving garments and contemporary tailoring books and patterns, Anne Tyrrell has put together a pattern book of key 20th-century costumes with fascinating historical details on dress. A decade for each chapter, the book features garments such as war uniforms, a 1930s evening gown, a Teddy Boy outfit, a 1960s maxi coat and many more. Wonderful illustrations of period dress are accompanied by information on notable features, underwear and accessories for each period. Scale patterns follow for each outfit shown, complete with detailed notes on making up, using techniques appropriate to the period. A grid for enlargement of the pattern pieces is provided together with full instructions. This is an essential book for any dressmaker interested in recreating period dress, especially film and theatre costume-makers, but also fashion designers looking for inspiration in authentic historical dress of the recent past. ...Show more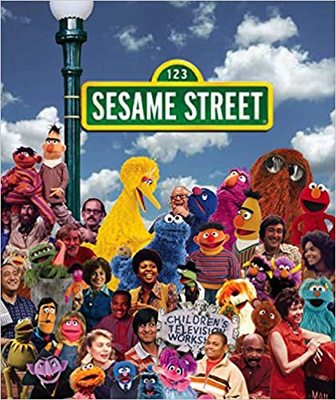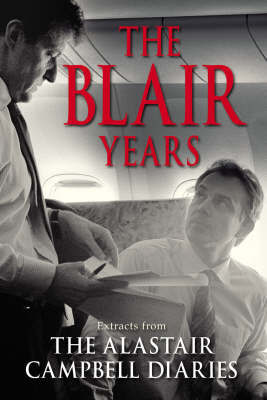 $30.00
AUD
Category: Politics, cultural and issues
The "Blair Years" is the most compelling and revealing account of contemporary politics you will ever read. Taken from Alastair Campbell's daily diaries, it charts the rise of New Labour and the tumultuous years of Tony Blair's leadership, providing the first important record of a remarkable decade in o ur national life. ...Show more