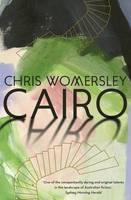 Cairo
by Chris Womersley
$10.95
AUD
Category: Crime and Thrillers
Frustrated by country life and eager for adventure and excitement, seventeen-year-old Tom Button moves to the city to study. Once there, and living in a rundown apartment block called Cairo, he is befriended by the eccentric musician Max Cheever, his beautiful wife Sally, and their close-knit circle of painters and poets. As Tom falls under the sway of his charismatic older friends, he enters a bohemian world of parties and gallery openings. Soon, however, he is caught up in more sinister events involving deception and betrayal, not to mention one of the greatest unsolved art heists of the twentieth century: the infamous theft of Picasso's Weeping Woman. Set among the demimonde - where nothing and nobody is as they seem - Cairo is a novel about growing up, the perils of first love, and finding one's true place in the world. ...Show more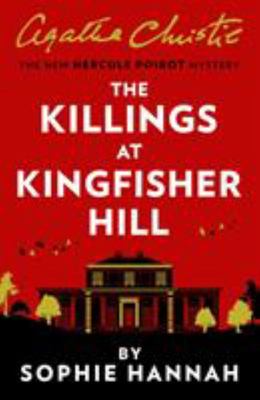 $32.99
AUD
Category: Crime and Thrillers | Series: New Hercule Poirot Mysteries Ser.
The world's greatest detective, Hercule Poirot-legendary star of Agatha Christie's Murder on the Orient Express and Death on the Nile-returns to solve a fiendish new mystery. Hercule Poirot is travelling by luxury passenger coach from London to the exclusive Kingfisher Hill estate, where Richard Devonp ort has summoned him to prove that his fiancee, Helen, is innocent of the murder of his brother, Frank. But there is a strange condition attached to this request: Poirot must conceal his true reason for being there. The coach is forced to stop when a distressed woman demands to get off, insisting that if she stays in her seat, she will be murdered. Although the rest of the journey passes without anyone being harmed, Poirot's curiosity is aroused, and his fears are later confirmed when a body is discovered with a macabre note attached... Could this new murder and the peculiar incident on the coach be clues to solving the mystery of who killed Frank Devonport? And if Helen is innocent, can Poirot find the true culprit in time to save her from the gallows? ...Show more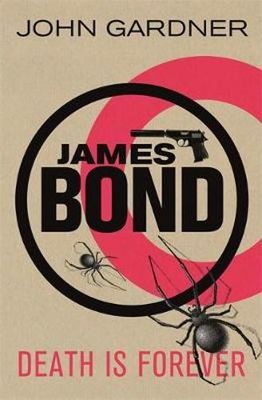 $19.99
AUD
Category: Crime and Thrillers
Soon to be a CBS TV series -- the #1 bestselling legal thriller has charismatic defense attorney Mickey Haller taking on a slam-dunk court case involving a Beverly Hills playboy -- but as it spirals into a nightmare, he finds himself in a fight for his life.Mickey Haller is a Lincoln Lawyer, a criminal defense attorney who operates out of the backseat of his Lincoln Town Car, traveling between the far-flung courthouses of Los Angeles to defend clients of every kind. Bikers, con artists, drunk drivers, drug dealers - they're all on Mickey Haller's client list. For him, the law is rarely about guilt or innocence, it's about negotiation and manipulation. Sometimes it's even about justice.   A Beverly Hills playboy arrested for attacking a woman he picked up in a bar chooses Haller to defend him, and Mickey has his first high-paying client in years. It is a defense attorney's dream, what they call a franchise case. And as the evidence stacks up, Haller comes to believe this may be the easiest case of his career. Then someone close to him is murdered and Haller discovers that his search for innocence has brought him face-to-face with evil as pure as a flame. To escape without being burned, he must deploy every tactic, feint, and instinct in his arsenal - this time to save his own life. ...Show more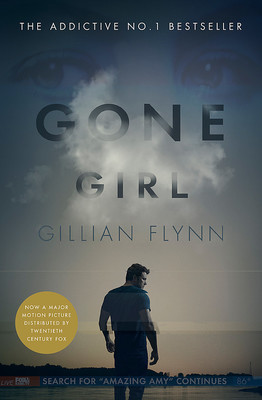 $10.00
AUD
Category: Crime and Thrillers | Reading Level: good
PRE LOVED - Nominated as one of America's best-loved novels by PBS's The Great American Read   The #1 New York Times Bestseller   On a warm summer morning in North Carthage, Missouri, it is Nick and Amy Dunne's fifth wedding anniversary. Presents are being wrapped and reservations are being made whe n Nick's clever and beautiful wife disappears. Husband-of-the-Year Nick isn't doing himself any favors with cringe-worthy daydreams about the slope and shape of his wife's head, but passages from Amy's diary reveal the alpha-girl perfectionist could have put anyone dangerously on edge. Under mounting pressure from the police and the media--as well as Amy's fiercely doting parents--the town golden boy parades an endless series of lies, deceits, and inappropriate behavior. Nick is oddly evasive, and he's definitely bitter--but is he really a killer? ...Show more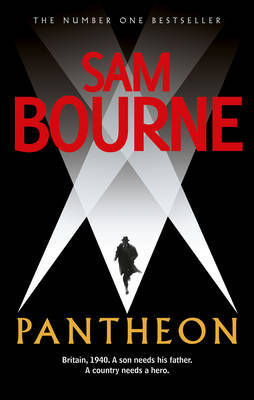 $12.00
AUD
Category: Crime and Thrillers
The darkest secrets of World War II! finally revealed. The number one bestseller returns with his most explosive book to date. Europe is ablaze. America is undecided about joining the fight against Nazism. And James Zennor, a brilliant, troubled, young Oxford don is horrified. He returns one morning fro m rowing to discover that his wife has disappeared with their young son, leaving only a note declaring her continuing love. A frantic search through wartime England leads James across the Atlantic and to one of America's greatest universities, its elite clubs and secret societies - right to the heart of the American establishment. And in his hunt for his family, James unearths one of the darkest and deadliest secrets of a world at war! ...Show more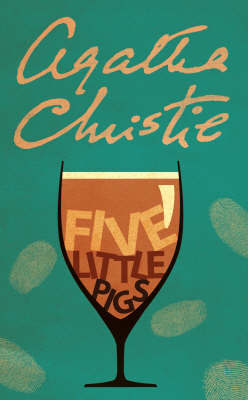 $10.00
AUD
Category: Classic Fiction | Series: Poirot
Agatha Christie's ingenious murder mystery, reissued with a striking new cover designed to appeal to the latest generation of Agatha Christie fans and book lovers. Beautiful Caroline Crale was convicted of poisoning her husband, yet there were five other suspects: Philip Blake (the stockbroker) who went to market; Meredith Blake (the amateur herbalist) who stayed at home; Elsa Greer (the three-time divorcee) who had roast beef; Cecilia Williams (the devoted governess) who had none; and Angela Warren (the disfigured sister) who cried 'wee wee wee' all the way home. It is sixteen years later, but Hercule Poirot just can't get that nursery rhyme out of his mind... ...Show more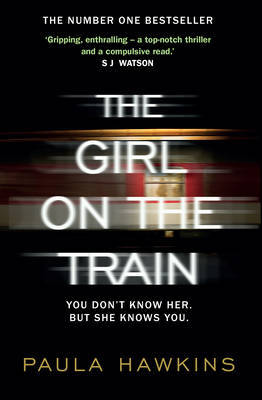 $14.95
AUD
Category: Crime and Thrillers
"Gripping, enthralling - a top-notch thriller and a compulsive read". (S J Watson, bestselling author of Before I Go To Sleep). Rachel catches the same commuter train every morning. She knows it will wait at the same signal each time, overlooking a row of back gardens. She's even started to feel like sh e knows the people who live in one of the houses. 'Jess and Jason', she calls them. Their life - as she sees it - is perfect. If only Rachel could be that happy. And then she sees something shocking. It's only a minute until the train moves on, but it's enough. Now everything's changed. Now Rachel has a chance to become a part of the lives she's only watched from afar. Now they'll see; she's much more than just the girl on the train. ...Show more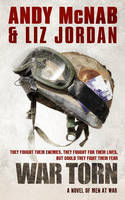 $10.00
AUD
Category: Crime and Thrillers
Set both in Afghanistan and the UK, War Torn revolves around a close knit group of soldiers and their friends, families, and loved ones.