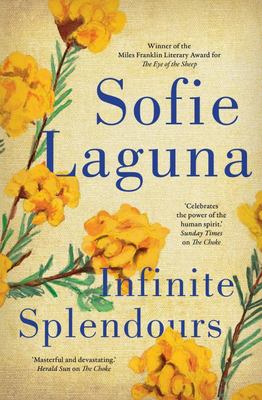 $25.99
AUD
$32.99
(21% off)
Category: Australian authors | Reading Level: very good
A bold new literary novel from the author of the award-winning The Eye of the Sheep and The Choke. Lawrence Loman is a bright, caring, curious boy with a gift for painting. He lives at home with his mother and younger brother, and the future is laid out before him, full of promise. But when he is ten, a n experience of betrayal takes it all away, and Lawrence is left to deal with the devastating aftermath. As he grows into a man, how will he make sense of what he has suffered? He cannot rewrite history, but must he be condemned to repeat it? Lawrence finds meaning in the best way he knows. By surrendering himself to art and nature, he creates beauty - beauty made all the more astonishing and soulful for the deprivation that gives rise to it. Infinite Splendours is an extraordinary novel, incandescent with love and compassion, rich in colour and character. The power and virtuosity of Laguna's writing make it impossible for us to look away; and by being seen, Lawrence is redeemed. And we, as readers, have had our minds and hearts opened in ways we can't forget.   ...Show more
$32.99
AUD
$45.00
(26% off)
Category: Drama | Series: The Wolf Hall Trilogy | Reading Level: very good
The long-awaited sequel to Wolf Hall and Bring Up The Bodies; the stunning conclusion to Hilary Mantel's Man Booker Prize-winning Thomas Cromwell trilogy. 'If you cannot speak truth at a beheading, when can you speak it?'. England, May 1536. Anne Boleyn is dead, decapitated in the space of a heartbeat by a hired French executioner. As her remains are bundled into oblivion, Thomas Cromwell breakfasts with the victors. The blacksmith's son from Putney emerges from the spring's bloodbath to continue his climb to power and wealth, while his formidable master, Henry VIII, settles to short-lived happiness with his third queen, before Jane dies giving birth to the male heir he most craves. Cromwell is a man with only his wits to rely on; he has no great family to back him, no private army. Despite rebellion at home, traitors plotting abroad and the threat of invasion testing Henry's regime to breaking point, Cromwell's robust imagination sees a new country in the mirror of the future. But can a nation, or a person, shed the past like a skin? Do the dead continually unbury themselves? What will you do, the Spanish ambassador asks Cromwell, when the king turns on you, as sooner or later he turns on everyone close to him? With The Mirror & the Light, Hilary Mantel brings to a triumphant close the trilogy she began with Wolf Hall and Bring Up The Bodies. She traces the final years of Thomas Cromwell, the boy from nowhere who climbs to the heights of power, offering a defining portrait of predator and prey, of a ferocious contest between present and past, between royal will and a common man's vision: of a modern nation making itself through conflict, passion and courage.     ...Show more
$15.99
AUD
$19.99
(20% off)
Category: Drama | Reading Level: good
A universal story of love, friendship, and growing up. At school Connell and Marianne pretend not to know each other. He's popular and well-adjusted, star of the school football team, while she is lonely, proud, and intensely private. But when Connell comes to pick his mother up from her job at Marian ne's house, a strange and indelible connection grows between the two teenagers-one they are determined to conceal. A year later, they're both studying at Trinity College in Dublin. Marianne has found her feet in a new social world while Connell hangs at the sidelines, shy and uncertain. Throughout their years at university, Marianne and Connell circle one another, straying toward other people and possibilities but always magnetically, irresistibly drawn back together. And as she veers into self-destruction and he begins to search for meaning elsewhere, each must confront how far they are willing to go to save the other. Sally Rooney brings her brilliant psychological acuity and perfectly spare prose to a story that explores the subtleties of class, the electricity of first love, and the complex entanglements of family and friendship. Longlisted for the 2018 Man Booker Prize Winner of Novel of the Year at the An Post Irish Book Awards Winner of the Costa Novel Award " Rooney] has been hailed as the first great millennial novelist for her stories of love and late capitalism... she writes] some of the best dialogue I've read."--The New Yorker   ...Show more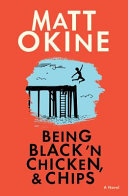 $19.99
AUD
$26.95
(25% off)
Category: Australian authors | Reading Level: near fine
A heartbreaking and often hilarious story about trying to grow up when everything is falling apart from one of Australia's leading comic talents. Mike Amon is a regular teenager. All he wants is to fit in. He wants to sit at the cool bench. He wants to be a star athlete. He wants his first kiss.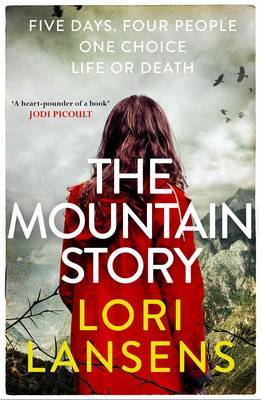 $10.00
AUD
Category: Drama
Four go up the mountain - but only three come down again ...On the anniversary of the day his best friend, Byrd, had a tragic accident on the mountain which had been the boys' paradise and escape, Wolf Truly reaches for the summit again with the intention of not coming home. But Wolf meets three women i n the cable car on the way up from Palm Springs and finds himself agreeing to help them get to a mountain lake. As the weather suddenly deteriorates, the group is stranded on a lethal ridge as the lights of the city twinkle below, so close and yet so terrifyingly far away. Those who will survive the ordeal will do so through a mixture of bravery, determination and self-revelation. 'Lori Lansens has created a heart-pounder of a book that is every bit as much of an emotional roller-coaster as an adventurous one. Filled with richly drawn characters, unexpected twists, and gritty details about survival' Jodi Picoult ...Show more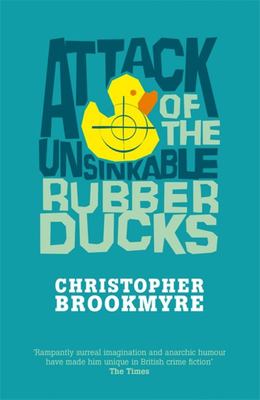 $20.00
AUD
Category: Drama
The fifth book in the Jack Parlabane series, from author Christopher Brookmyre. Do you believe in ghosts? Do we really live on in some conscious form after we die, and is that form capable of communicating with the world of the living?...Aye, right. That was Jack Parlabane's stance on the matter, anywa y. But this was before he found himself in the more compromising position of being not only dead himself, but worse: dead with an exclusive still to file. From his position on high, Parlabane relates the events leading up to his demise, largely concerning the efforts of charismatic psychic Gabriel Lafayette to reconcile the scientific with the spiritual by submitting to controlled laboratory tests. Parlabane is brought in as an observer, due to his capacities as both a sceptic and an expert on deception, but he soon finds his certainties crumbling and his assumptions turned upside down as he encounters phenomena for which he can deduce no rational explanation. Perhaps, in a world in which he can find himself elected rector of an esteemed Scottish university, anything truly is possible. One thing he knows for certain, however: Death is not the end - it's the ultimate undercover assignment. ...Show more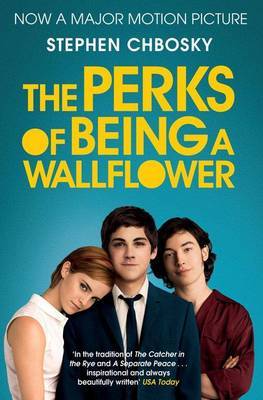 $10.00
AUD
Category: Young Adult 13 + years
Charlie is a freshman. And while he's not the biggest geek in the school, he is by no means popular. Shy, introspective, intelligent beyond his years yet socially awkward, he is a wallflower, caught between trying to live his life and trying to run from it. Charlie is attempting to navigate his way thro ugh uncharted territory: the world of first dates and mix-tapes, family dramas and new friends; the world of sex, drugs, and The Rocky Horror Picture Show, when all one requires is that perfect song on that perfect drive to feel infinite. But Charlie can't stay on the sideline forever. Standing on the fringes of life offers a unique perspective. But there comes a time to see what it looks like from the dance floor. The Perks of Being a Wallflower is a deeply affecting coming-of-age story that will spirit you back to those wild and poignant roller-coaster days known as growing up. The Perks of Being a Wallflower film will be released in cinemas 3rd October 2012. ...Show more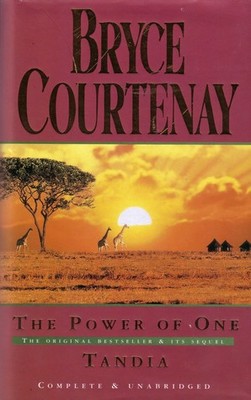 $20.00
AUD
Category: Drama
Born in a South Africa divided by racism and hatred, little six-year-old Peekay learns one day that small can beat big. He resolves to take on the injustices of his country and sets his heart on becoming the welterweight champion of the world.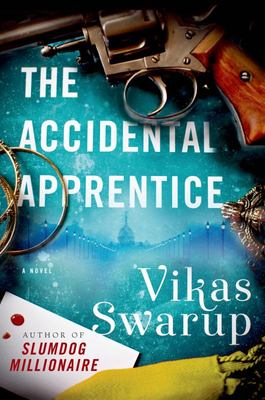 $12.00
AUD
Category: Drama
Sapna Sinha, an ordinary salesgirl in an electronics store in downtown Delhi, is approached by Vinay Mohan Acharya, a billionaire industrialist and one of India's richest men. He offers to make her CEO of his company. There is only one catch-she must pass seven tests from the textbook of life. Thus begi ns the most challenging journey Sapna has ever undertaken-one that will test her character, her courage, and her capabilities. Along the way she encounters a host of memorable personalities, from a vain Bollywood superstar to a kleptomaniac Gandhian. At stake is a business empire worth ten billion dollars and the future she has always dreamed of for herself and her family. But are the seven tests real, or is Acharya playing a game driven by a perverse fantasy? Vikas Swarup, acclaimed author of Slumdog Millionaire and Six Suspects, has written a compelling, suspenseful tale about the lure of money and the power of dreams. The Accidental Apprentice is international crime fiction at its most entertaining. ...Show more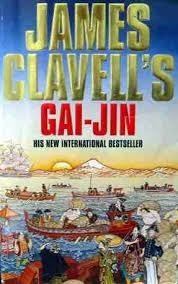 Gai-Jin
by James Clavell
$20.00
AUD
Category: Drama | Series: The\Asian Saga Ser.
The heir to the magnificent English trading company, the Noble House...the direct descendant of the first Toranaga Shogun battling to usher his country into the modern age...a beautiful young French woman forever torn between ambition and desire...Their lives intertwine in an exotic land newly open to f oreigners, gai-jin, torn apart by greed, idealism, and terrorism. Their passions mingle with monarchs and diplomats, assassins, courtesans and spies. Their fates collide in James Clavell's latest masterpiece set in nineteenth-century Japan--an unforgettable epic seething with betrayal and secrets, brutality and heroism, love and forbidden passions.... ...Show more
A Bookshop in Algiers
by Kaouther Adimi; Chris Andrews (Translator)
$27.99
AUD
Category: Drama
A moving novel inspired by the true story of an extraordinary bookshop and the man who founded it. A Bookshop in Algiers celebrates quixotic devotion and the love of books in the person of Edmond Charlot, who at the age of twenty founded Les Vraies Richesses (Our True Wealth), the famous Algerian books tore/publishing house/lending library. He more than fulfilled its motto 'by the young, for the young', discovering the twenty-four-year-old Albert Camus in 1937. His entire archive was twice destroyed by the French colonial forces, but despite financial difficulties and the vicissitudes of wars and revolutions, Charlot carried forward Les Vraies Richesses as a cultural hub of Algiers. A Bookshop in Algiers interweaves Charlot's story with that of another twenty-year-old, Ryad, who is dispatched to the old shop in 2017 to empty it of books and repaint it. Ryad's no booklover, but old Abdallah, the bookshop's self-appointed, nearly illiterate guardian, opens the young man's mind.  Cutting brilliantly from Charlot to Ryad, from the 1930s to current times, from WWII to the bloody 1961 Free Algeria demonstrations in Paris, Adimi delicately packs a monumental history of intense political drama into her swift and poignant novel. But most of all, it's a hymn to the book and to the love of books. ...Show more