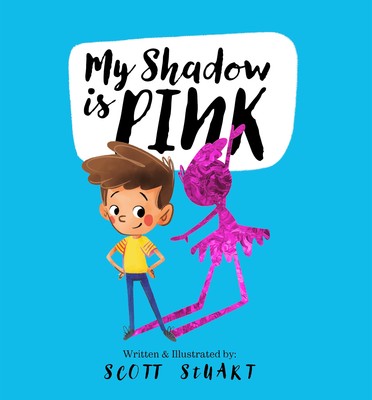 $46.09
AUD
Category: Early Readers 0 - 6 years
Age range 3 to 9My Shadow is Pink is a beautifully written rhyming story that touches on the subjects of gender identity, self acceptance, equality and diversity.Inspired by the author's own little boy, 'Shadow's' main character likes princesses, fairies and things 'not for boys'...he soon learns (throu gh the support of his dad) that everyone has a shadow that they sometimes feel they need to hide. This is an important book for a new generation of children (and adults alike) which exemplifies the concepts of unconditional love, respect and positive parenting.'When i got to the end of this story I thought: 'why has this book never existed before?...it's just perfection!' — Dannii MinogueTeachers' Notes available here ...Show more
$26.99
AUD
Category: Early Readers 0 - 6 years
This is an expansive and generous Welcome to Country from a most respected Elder, Aunty Joy Murphy, beautifully given form by Indigenous artist Lisa Kennedy. Welcome to the traditional lands of the Wurundjeri People. We are part of this land and the land is part of us. This is where we come from. Wominj eka Wurundjeri balluk yearmenn koondee bik. Welcome to Country. Aunty Joy Wandin Murphy is a most respected senior Wurundjeri elder of the Kulin alliance. This is a very accessible welcome that introduces and gives meaning and explanation within the text to the customs and symbols of Indigenous Australia. Aboriginal communities across Australia have boundaries that are defined by mountain ranges and waterways. Traditionally, to cross these boundaries or enter community country you needed permission from the neighbouring community. When this permission was granted the ceremony now called Welcome to Country took place. Each community had its own way of welcoming to country, and they still do today.   ...Show more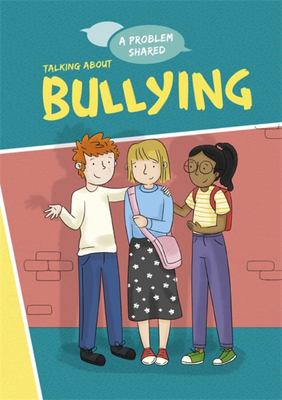 $19.99
AUD
Category: Middle Readers 7-12 years | Series: A\Problem Shared Ser.
A positive and proactive book that helps you understand and cope with bullying. There's two sides to every story. In Bullying, you will read two sides to the dilemmas, sticky situations or issues that children sometimes have to face when dealing with others. Bullying tackles situations including: physi cal bullying, frenemies, cyberbullying, and when you might be the bully. The book is structured to help readers see that problems might look different depending on your perspective. This book gently encourages children to be proactive in speaking up and asking for help, both for themselves and others. It shows some simple ways to positively resolve situations, deal with their emotions and maybe even change their mind. The book includes top tips for dealing with your emotions and conflict resolution. The A Problem Shared series looks at tricky situations and common problems from two sides. The books encourage the reader to not only speak out, but also to listen to what others have to say. Some of the core values of PSHE are empathy, mindfulness and engaging with debate and this series puts the reader firmly in the middle, allowing them to make up their own mind about the scenarios presented and to question their own initial assumptions or bias. Perfect resources for students of PSHE at Key Stage 2 aged 9+, these books are also useful as opportunities for discussion topics in class or as role play situations. Title in this series are: Bullying Death Mental Health Prejudice Relationships Social Media ...Show more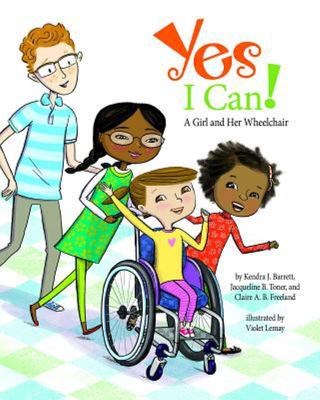 Yes I Can! - A Girl and Her Wheelchair
by Kendra J. Barrett; Jacqueline B. Toner; Claire A.B. Freeland; Violet LeMay (Illustrator)
$29.99
AUD
Category: Early Readers 0 - 6 years
This is Carolyn. Like many kids her age, Carolyn loves animals, castles, and building with blocks. She is helpful to her mom and dad and even to her baby brother. Carolyn started a new school this year. She thinks her teacher seems nice and she is getting to know her classmates. The other students are c urious about Carolyn because she uses a wheelchair. Carolyn is a happy, energetic, caring first-grader who just happens to be in a wheelchair. She's excited to start her new year of school and make new friends. Yes I Can follows Carolyn on a typical day at home, at school, and even on a field trip She can do almost everything the other kids can, even if sometimes she has to do it a little differently. Includes a Note to Parents, Caregivers, and Teachers with more information on discussing disabilities with children and helping them to build positive, empathic relationships. From the Note to Parents, Caregivers, and Teachers: Sometimes, even with answers to questions, some children continue to be reluctant to interact with a classmate with a disability. Encourage your children to smile and say hello. If you are a parent or caregiver, reach out to the parent of the child who uses a wheelchair and suggest a play date. Talk to your child about their reluctance. Help them put their worries into words. It can be easier to address specific worries or questions, like we did above, than an unspecified reluctance. If you are reading this book because your child has teased or made fun of a classmate with a disability, remind them that all children have feelings and that their classmate feels hurt just like your child would if someone teased them. Model kindness toward people with disabilities. Demonstrate making eye contact with and saying hello to people in wheelchairs. With some basic information, and adjusting games and activities so that a peer with a disability can participate, young children can easily learn to make accommodations for peers with disabilities. If you are fortunate enough to guide children in this process, they may surprise you with their motivation and creativity. The experience of working together to solve problems of playing with one another can allow a child in a wheelchair to feel included and provide a learning experience in empathy for classmates. ...Show more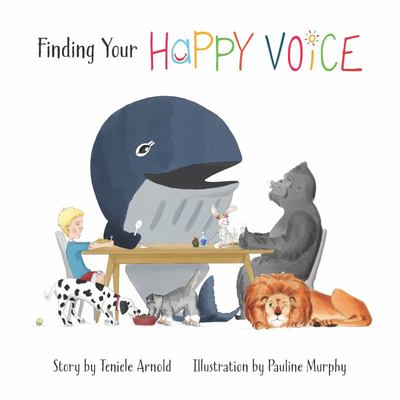 $29.99
AUD
Category: Early Readers 0 - 6 years
When Kaden thinks he has lost his happy voice, he goes on a hunt to find it. It's quite an adventure, full of imaginary friends and exciting twists and turns. But, is Kaden looking in all the wrong places? When his Mummy guides him in a mindful and meditative visualisation, Kaden realises where his happ y voice has been all along. This book will guide both children and parents to pause our busy lives and connect, to move through our emotions, and discover the tools to do so. The story is perfectly accompanied by a free 'Finding Your Happy Voice' meditation - a perfect way to relax before bedtime. ...Show more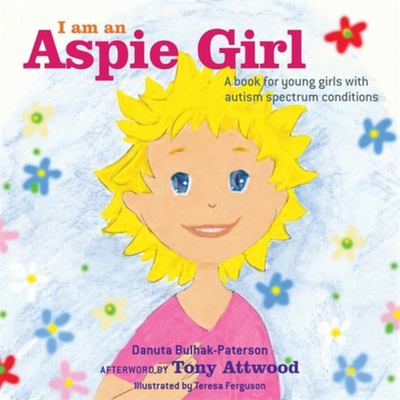 I Am An Aspie Girl
by Danuta Bulhak-Paterson; Tony Attwood (Afterword by); Teresa Ferguson (Illustrator)
$21.95
AUD
Category: Early Readers 0 - 6 years
Lizzie is an Aspie Girl - she has Asperger's Syndrome, which means that her brain works differently to her friends, and even to boys with Asperger Syndrome. In this book, Lizzie explains what it's like to be an Aspie Girl, including how she has a special talent for blending in with her friends, how she gets really tired after being at school all day, how she worries about making mistakes, and how she finds it hard to understand how she is feeling. By simply, clearly and positively explaining the social differences associated with Asperger's Syndrome, or Autism Spectrum Disorder, in young girls, this book will help Aspie Girls aged 5 years and over to understand their diagnosis, recognise their unique strengths and celebrate their differences, and find ways of coping with difficulties. This positive and celebratory book also contains helpful discussion points for parents and professionals to explore further with the girls in their care. ...Show more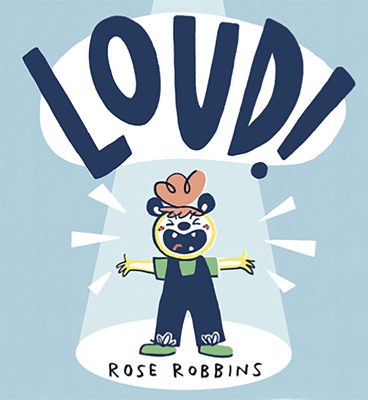 Loud!
by Rose Robbins
$24.99
AUD
Category: Early Readers 0 - 6 years
Age range 3 to 6  When Abigail can't concentrate in class, she gets bored and does naughty things!Abigail is sent to the cooling down room. Then she has a music class. She can't make any of the instruments work! Just when things are about to go wrong again, the teacher discovers exactly what to do to en gage this little girl, and Abigail ends up finding a special voice of her very own. ...Show more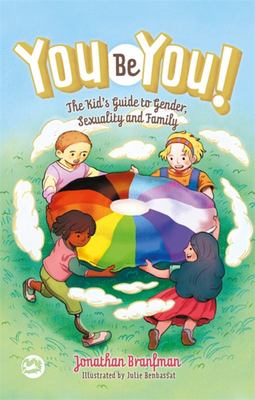 $27.99
AUD
Category: Early Readers 0 - 6 years
This is an illustrated children's book for ages 7-11 that makes gender identity, sexual orientation and family diversity easy to explain to children. Throughout the book kids learn that there are many kinds of people in the world and that diversity is something to be celebrated. It covers gender, roman tic orientation, discrimination, intersectionality, privilege, and how to stand up for what's right. With charming illustrations, clear explanations, and short sections that can be dipped in and out of, this book helps children think about how to create a kinder, more tolerant world. ...Show more
$14.99
AUD
Category: Middle Readers 7-12 years | Reading Level: near fine
Told with heart and humour, The Boy at the Back of the Class is a child's perspective on the refugee crisis, highlighting the importance of friendship and kindness in a world that doesn't always make sense. There used to be an empty chair at the back of my class, but now a new boy called Ahmet is sitti ng in it. He's nine years old (just like me), but he's very strange. He never talks and never smiles and doesn't like sweets - not even lemon sherbets, which are my favourite! But then I learned the truth: Ahmet really isn't very strange at all. He's a refugee who's run away from a War. A real one. With bombs and fires and bullies that hurt people. And the more I find out about him, the more I want to help. That's where my best friends Josie, Michael and Tom come in. Because you see, together we've come up with a plan. . . With beautiful illustrations by Pippa Curnick ...Show more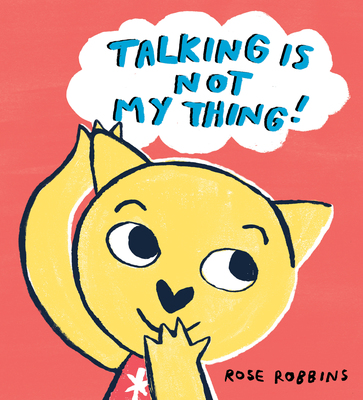 $19.99
AUD
Category: Early Readers 0 - 6 years
Age range 3 to 9The autistic sister in this sibling pair is non verbal, but she finds plenty of ways to communicate and have fun with her brother. Although she can't talk, this little girl understands everything, and has plenty to say, and lots of ideas.  Through body language, drawing pictures, making gestures or using flash cards, she is able to contribute to their life together. Her brother and granny are able to understand her whether she needs help or is helping them! 'This is a celebration of diversity and neurodiversity, but also quite simply a lovely picture book to share with any child.' – Booktrust 'Rose has created an enormously empathetic story that she conveys with subtle humour and a sense of respect for the siblings she portrays in Talking Is Not My Thing.' – Red Reading Hub ...Show more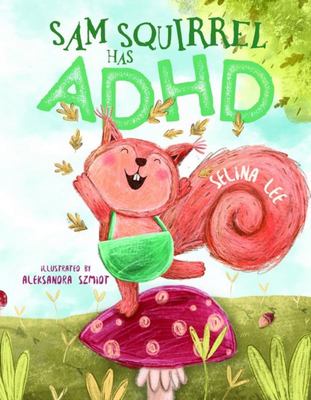 $29.99
AUD
Category: Health & Wellbeing
Written by autistic author Robyn Steward, this is a detailed guide for young people aged 9 to 16 on the basics of menstruation. Created in consultation with young people, an online survey and a group of medical professionals, this is a book that teaches all people about periods, which can be a scary and overwhelming issue. Promoting the fact that everyone either has periods or knows someone who does, the book reduces the anxiety girls face in asking for help. It offers direct advice on what periods look and feel like and how to manage hygiene and pain. It also breaks up information using flaps and step-by-step photos of how to change pads and tampons, it discusses alternatives to tampons and pads, and gives information about possible sensory issues for people with autism. ...Show more