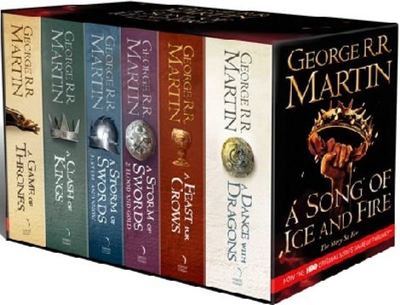 $49.95
AUD
Category: Fantasy | Series: Song of Ice and Fire Ser.
HBO's hit series A GAME OF THRONES is based on George R R Martin's internationally bestselling series A SONG OF ICE AND FIRE, the greatest fantasy epic of the modern age. George R. R. Martin's A Song of Ice and Fire series has set the benchmark for contemporary epic fantasy. Labelled by Time magazine as one of the top 100 most influential people in the world, Martin has conjured a world as complex and vibrant as that of J.R.R. Tolkien's, populated by a huge cast of fascinating, complex characters, and boasting a history that stretches back twelve thousand years. Three great storylines weave through the books, charting the civil war for control of the Seven Kingdoms; the defence of the towering Wall of ice in the uttermost north against the unearthly threat of the Others; and across the Narrow Sea the rise to power of Daenerys Targaryen and the last live dragons in the world. The HBO adaption of A Game of Thrones has aired worldwide and proved so popular that a second season was commissioned. ...Show more
$15.00
AUD
Category: Fantasy | Series: The\Black Dagger Brotherhood Ser.
#1 New York Times bestselling author J. R. Ward's "different, creative, dark, violent, and flat-out amazing"* Black Dagger Brotherhood series continues as a vampire warrior crosses the line between life and death...into a world of dark dreams and darker desires. Ever since the death of his shellan, Tohr ment has been a heartbroken shadow of the vampire leader he once was. Brought back to the Brotherhood by a self-serving fallen angel, he fights again with ruthless vengeance, unprepared for a new tragedy. Seeing his beloved in dreams--trapped in a cold, isolated netherworld--Tohr turns to the angel Lassiter to save his former mate. The only way to rescue her is for Tohr to love another. As war with the lessers rages, and a new clan of vampires vie for the Blind King's throne, Tohr struggles between an unforgettable past and a hot, passion-filled future. But can his heart let go and set all of them free? * All About Romance ...Show more
$15.00
AUD
Category: Fantasy | Series: Journey to Wudang
Dragons and martial arts, science and magic ...great action when our world meets the gods and demons of Chinese myth and legend ...The gods and demons of ancient china are alive and kicking in this popular, bestselling series ...Emma teeters on the edge of becoming fully demon, and must make a journey t o the Kunlun Mountains in the West, home of the reclusive ancient goddess Nu Wa, in an attempt to regain her humanity.Travelling with Emma is Xuan Wu's daughter, Simone, who is struggling with her growing powers and trying to defend herself from the demons who want to destroy her. And Michael is trying to come to terms with the shock of finding out he might be half demon ...and a danger to them all. Praise for Kylie Chan: 'If you like urban fantasy with martial arts fighting and Chinese mythology, then you'll love this series' Infinitas 'addictive ...you won't want to put it down' femail.com.au 'packed with Chinese mythology, kick-ass action and sexual tension' ASif ...Show more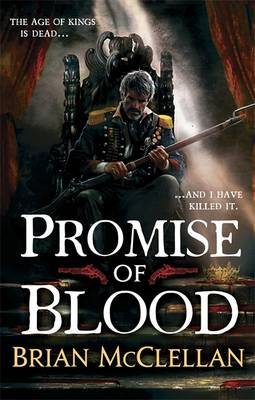 $12.95
AUD
Category: Fantasy | Series: Powder Mage Trilogy
It's a bloody business, overthrowing a king. Now, amid the chaos, a whispered rumour is spreading. A rumour about a broken promise, omens of death and the gods returning to walk the earth. No one really believes these whispers. Perhaps they should.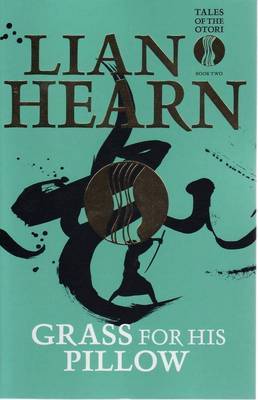 $13.95
AUD
Category: Fantasy | Series: Tales of the Otori
The mythical world of the Otori is unforgettable. Bound by the bargain he made with the Tribe, Takeo must join them and put his skills at their service. But their cruelty and injustice force him to try to escape. He is immediately sentenced to death by the Tribe and as winter draws in, he flees over the mountains to Terayama, helped by the outcaste, Jo-An. Kaede, devastated by Takeo's leave-taking, returns to her parents' home. She is pregnant with Takeo's child, but she and Shizuka decide to tell everyone that Kaede secretly married Shigeru and it is his child. She finds her house neglected and her estate almost ruined. Her mother is dead, her father is on the verge of insanity. Kaede is determined to educate herself and her sisters and save her domain. Then her father dies in mysterious circumstances: did he take his own life or was he murdered? She and her sisters face starvation in the coming winter, and Kaede enters into a pact with the strange, intriguing but sinister nobleman, Lord Fujiwara, in return for food and money. When Kaede learns that Takeo is still alive, she journeys to see him. ...Show more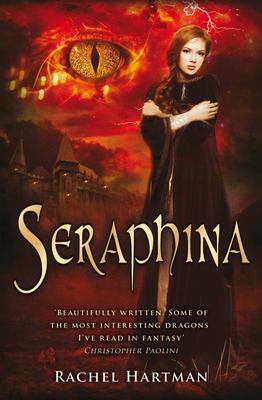 $10.00
AUD
Category: Young Adult 13 + years | Reading Level: very good
The kingdom of Goredd is populated by humans and by dragons who fold themselves into a human form. Though they live alongside each other, the peace between them is uneasy. But when a member of the royal family is murdered, and the crime appears to have been committed by a dragon, the peace and treaty be tween both worlds is seriously threatened. Into this comes Seraphina, a gifted musician who joins the royal court as the assistant to the court composer. She is soon drawn into the murder investigation and, as she uncovers hints of a sinister plot to destroy the peace in Goredd for good, finds herself caught desperately in the middle of the tension. For Seraphina hides a secret - the secret behind her musical gift - and if she is found out, her life is in serious danger. ...Show more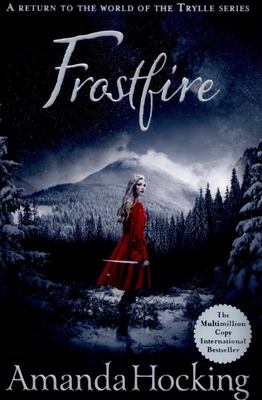 $12.95
AUD
Category: Young Adult 13 + years | Series: Kanin Chronicles | Reading Level: Teen - Grade 7-9, Age 12-14
This is the stunning first installment in a tale of love, betrayal and the need to belong. Here Amanda Hocking returns to the world of her million-copy bestselling Trylle trilogy, with an all-new series ...Will she give up her dream to follow her heart? Bryn Aven is determined to gain status amongst the Kanin, the most powerful of the hidden tribes. But as a half-blood, winning respect is a huge challenge. Bryn's almost-human community distrusts people, and those from other tribes are almost as suspect. She has just one goal to get ahead: to join the elite guard protecting the Kanin royal family. And Bryn's vowed that nothing will stand in her way, not even a forbidden romance with her boss, Ridley Dresden. But her plans are put on hold when fallen hero Konstantin starts acting dangerously. Bryn loved him once, but now he's kidnapping Kanin children - stealing them from hidden placements within human families. She's sent to help stop him, but will she lose her heart in the process? ...Show more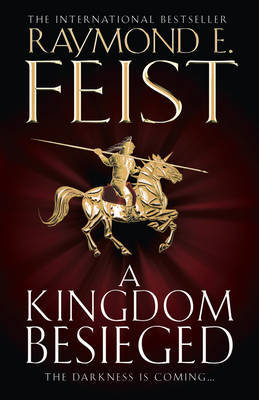 $12.95
AUD
Category: Fantasy
Discover the fate of the original black Magician, Pug, and his motley crew of agents who safeguard the world of Trigia, as prophecy becomes truth in the first book of the last ever Midkemian trilogy. THE KINGDOM BESIEGED The Darkness is coming! The Kingdom is plagued by rumour and instability. Kingdom s pies in Kesh have been disappearing - either murdered, or turned to the enemy side. Information has become scant and unreliable; but one thing appears clear. Dark forces are on the move! Since Pug and the Conclave of Shadows enforced peace after the last Keshian invasion, the Empire has offered no threat. But now factions are rising and Jim Dasher reports mobilizations of large forces in the Keshian Confederacy. As the men of the West answer the King's call to muster, Martin conDoin - left as caretaker of Crydee Keep - will suddenly be confronted with the vanguard of an invading army. He reminds himself that he is a year older than his legendary ancestor, Prince Arutha, was when he stood firm against the Tsurani invasion, but Arutha had an army to command, and Martin is left with old men and young boys. Massive events are about to unfold, events which threaten the future of all human life in Midkemia! ...Show more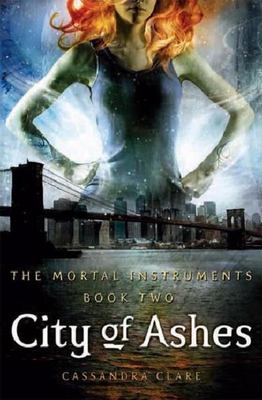 $12.95
AUD
Category: Fantasy | Series: Mortal Instruments Ser. | Reading Level: very good
Is love worth betraying everything? Plunge into the second adventure in the internationally bestselling Mortal Instruments series and "prepare to be hooked" (Entertainment Weekly).   Clary Fray just wishes that her life would go back to normal. But what's normal when you're a demon-slaying Shadowhunter, your mother is in a magically induced coma, and you can suddenly see Downworlders like werewolves, vampires, and faeries? If Clary left the world of the Shadowhunters behind, it would mean more time with her best friend, Simon, who's becoming more than a friend. But the Shadowhunting world isn't ready to let her go -- especially her handsome, infuriating, newfound brother, Jace. And Clary's only chance to help her mother is to track down rogue Shadowhunter Valentine, who is probably insane, certainly evil--and also her father.   To complicate matters, someone in New York City is murdering Downworlder children. Is Valentine behind the killings--and if he is, what is he trying to do? When the second of the Mortal Instruments, the Soul-Sword, is stolen, the terrifying Inquisitor arrives to investigate and zooms right in on Jace. How can Clary stop Valentine if Jace is willing to betray everything he believes in to help their father?   In this breathtaking sequel to City of Bones, Cassandra Clare lures her readers back into the dark grip of New York City's Downworld, where love is never safe and power becomes the deadliest temptation. ...Show more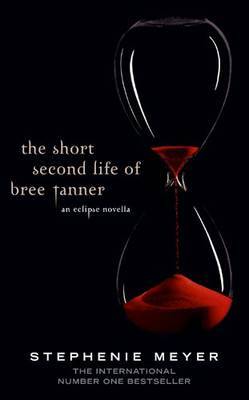 $10.00
AUD
Category: Fantasy | Series: Twilight Saga
Fans of The Twilight Saga will be enthralled by the riveting story of Bree Tanner, a character introduced in Eclipse, and the darker side of the newborn vampire world she inhabits. In another irresistible combination of danger, mystery and romance, Stephenie Meyer tells the devastating story of Bree and the newborn army as they prepare to close in on Bella Swan and the Cullens, following their encounter to its unforgettable conclusion. ...Show more
$15.00
AUD
Category: Fantasy | Series: Black Dagger Brotherhood Ser.
#1 New York Times bestselling author J. R. Ward's "frighteningly addictive" (Publishers Weekly) series continues as a dutiful twin must choose between two lives.... Fiercely loyal to the Black Dagger Brotherhood, Phury has sacrificed himself for the good of the race, becoming the male responsible for ke eping the Brotherhood's bloodlines alive. As Primale of the Chosen, he is obligated to father the sons and daughters who will ensure that the traditions of the race survive and that there are warriors to fight those who want all vampires extinguished. As his first mate, the Chosen Cormia wants to win not only his body but his heart for herself. She is drawn to the noble responsibility behind the emotionally scarred male. But Phury has never allowed himself to know pleasure or joy. As the war with the Lessening Society grows grim, tragedy looms over the Brotherhood's mansion, and Phury must decide between duty and love.... ...Show more
$15.00
AUD
Category: Fantasy | Series: Black Dagger Brotherhood Series
Two brothers bound by more than blood fight to change a brutal destiny in the heart-wrenching new novel of the Black Dagger Brotherhood by Sunday Times bestselling author J. R. Ward. Trez "Latimer" doesn't really exist. And not just because the identity was created so that a Shadow could function in th e underbelly of the human world. Sold by his parents to the Queen of the S'Hsibe as a child, Trez escaped the Territory and has been a pimp and an enforcer in Caldwell, NY for years- all the while on the run from a destiny of sexual servitude. He's never had anyone he could totally rely on . . . except for his brother, iAm. iAm's sole goal has always been to keep his brother from self-destructing - and he knows he's failed. It's not until the Chosen Selena enters Trez's life that the male begins to turn things around . . . but by then it's too late. The pledge to mate the Queen's daughter comes due and there is nowhere to run, nowhere to hide, and no negotiating. Trapped between his heart and a fate he never volunteered for, Trez must decide whether to endanger himself and others - or forever leave behind the female he's in love with. But then an unimaginable tragedy strikes and changes everything. Staring out over an emotional abyss, Trez must find a reason to go on or risk losing himself and his soul forever. And iAm, in the name of brotherly love, is faced with making the ultimate sacrifice . . . ...Show more