$27.99
AUD
Category: Biography
Anne Aly, Liz Byrski, Sarah Drummond, Mehreen Faruqi, Goldie Goldbloom, Krissy Kneen, Jeanine Leane, Brigid Lowry and Pat Torres are among fifteen voices recounting what it is like to be a woman on the other side of 40. These are stories of identity and survival, and a celebration of getting older and w iser, and becoming more certain of who you are and where you want to be. ...Show more
$29.99
AUD
Category: Biography
Body Image Warrior offers an insider's perspective on the curve model industry, in this uplifting story about one woman's mission to change the way we think about beauty and body image forever.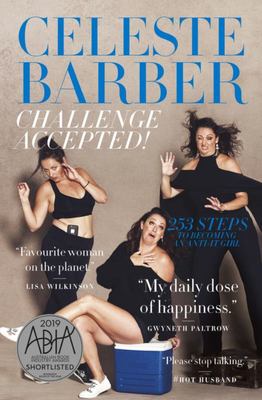 $27.95
AUD
Category: Biography
Funny woman, Instagram star and international comedy sensation, Celeste Barber's Challenge Accepted! is a hilarious and outspoken guide to life, unwanted gas and how to rock a sexy scar. It's real, like totally, really real. Actor, writer and comedian, Celeste Barber is one very funny woman - not to men tion a global social media comedy phenomenon. Amassing over 3.8 million followers in three years with her hilarious #celestechallengeaccepted pics, she has been dubbed 'Australian Comedy Queen' by ABC Online; voted The Funniest Lady on Instagram; gone on sold-out comedy tours of the US; and won herself fans ranging from Tom Ford and Ruby Rose to Amy Schumer and Dawn French. In the tradition of Tina Fey's Bossypants, Challenge Accepted! is part memoir, part comedy routine, part advice manual. Calling out our ridiculous obsession with celebrity Instagram culture, Celeste reveals all, including her thoughts on keeping it real, the secrets to love, friendship, family and marriage ( oh hai, #hothusband), and how to deal with life's many challenges, like, motherhood, and what to do when your local bottleshop owner can't remember your name. Celeste is raucous, real and hilarious. Bring it on. ...Show more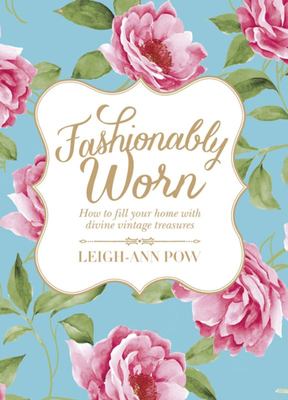 $10.00
AUD
$15.00
(33% off)
Category: Fashion & Beauty
Being stylish is not about the price tag - it's about being effortless and original. And increasingly these days, it's all about vintage. Fashionably Worn, by ex-Vogue editor Leigh-Ann Pow, is a must-have guide that will take you shopping at markets, auction houses, antique dealers, op shops (and the od d nature trip on council pick-up weekends) to find fashion, furniture and curios that add style and personality to your home - as well as offering counselling on how to look incredibly chic in the process. Offering inspiration and advice about everything from where to shop and how to secure what you want to what to do with it all when it's yours, Fashionably Worn is a witty and wonderful guide to those who dream of having a home imbued with charm and delight, and a wardrobe filled with fantastic finds. ...Show more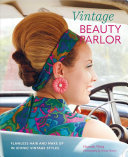 $29.99
AUD
Category: Fashion & Beauty
Step back in time to an age of Hollywood glamor, summer-lovin', or punk rock, with this gorgeous collection of vintage hair and make-up styles to re-create at home.   The desire for all things vintage has truly made its way back into fashion and, as the demand for classic clothing increases, so do the iconic hair and make-up looks to match. With styles from every decade between the 1920s and 1980s, you can re-create the beautiful looks made famous by the music, movie stars and top trends of the times. At a time of dancing, cocktails, and underground parties, enter the Jazz Age with the style of a confident Society Gal, perfecting smoky eyes and pin curls to match that little black, beaded dress. Or channel the colorful liberation of the Swinging Sixties where big beehives and dramatic lashes go hand in hand with the groovy patterns found in clothing and accessories. As the iconic looks and styles of the last century catwalk their way back into the mainstream, Vintage Beauty Parlor has all the tips you need to become a vintage icon. ...Show more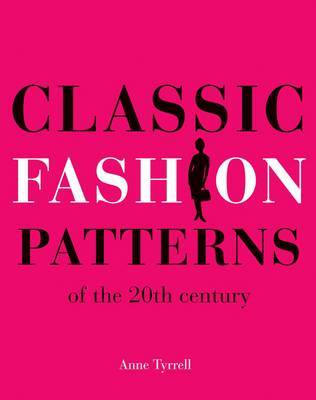 $10.00
AUD
Category: Fashion & Beauty
Working from surviving garments and contemporary tailoring books and patterns, Anne Tyrrell has put together a pattern book of key 20th-century costumes with fascinating historical details on dress. A decade for each chapter, the book features garments such as war uniforms, a 1930s evening gown, a Teddy Boy outfit, a 1960s maxi coat and many more. Wonderful illustrations of period dress are accompanied by information on notable features, underwear and accessories for each period. Scale patterns follow for each outfit shown, complete with detailed notes on making up, using techniques appropriate to the period. A grid for enlargement of the pattern pieces is provided together with full instructions. This is an essential book for any dressmaker interested in recreating period dress, especially film and theatre costume-makers, but also fashion designers looking for inspiration in authentic historical dress of the recent past. ...Show more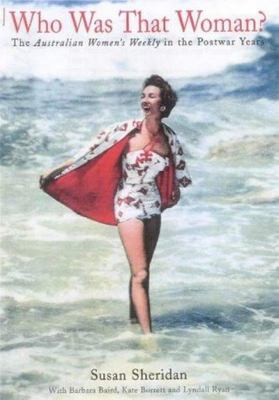 $25.00
AUD
Category: Fashion & Beauty | Series: European Business Law and Practice Ser.
For over half a century the Women's Weekly was a major Australian cultural institution. At the time of its widest circulation, in the 1950s and 60s, it played a central role in creating a national consciousness appropriate for families and a modern consumerist identity for women. In an economy adapting to the new conditions of postwar peace and, for many, prosperity, the Women's Weekly consciously set out to forge a new model of Australian womanhood and family life. Who Was That Woman? sets out to demonstrate the place of the Weekly in the lives of Australian women during this era. It incorporates a social history of the period when the 'nuclear family' and strictly gender-segregated roles reached its height and then began to decline under the pressure of women's return to the paid workforce and associated changes in the culture of everyday life. Who Was That Woman? ends with a penetrating account of the magazine's reaction to the rise of 1970s feminism and the fragmentation of the women's magazine market in the 1980s and 90s. ...Show more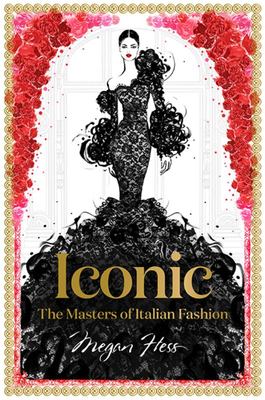 $20.00
AUD
Category: Fashion & Beauty | Series: Megan Hess: the Masters of Fashion Ser.
For centuries, Italian fashion has been known for its craftsmanship and luxury, but also for its creativity and, most of all, its passion. Lace, leopard print and show-stopping red dresses - the masters of Italian fashion know how to make a statement. From the workshops of Florence to the runways of Milan, join Megan Hess on an unforgettable journey beneath the seams of ten iconic Italian designers: Giorgio Armani, Dolce & Gabbana, Fendi, Missoni, Prada, Miu Miu, Gucci, Versace, Emilio Pucci and Valentino. Complete with Megan's spectacular illustrations of Italian fashion's most dramatic outfits - including power suits, psychedelic kaftans and haute couture gowns - Iconic: The Masters of Italian Fashion is a lavish celebration of one of the world's leading fashion destinations. ...Show more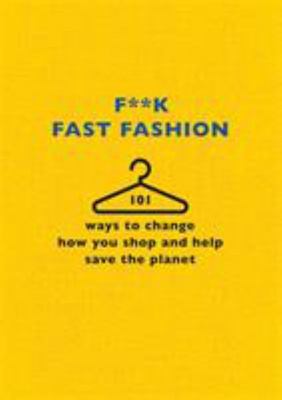 $17.99
AUD
Category: Fashion & Beauty | Reading Level: near fine
Did you know that over 300,000 tonnes of clothing are sent to landfill in the UK alone every year? And that the industry's carbon emissions are bigger than the world's flight and shipping footprints combined? But, it's OK... YOU CAN MAKE A CHANGE In this book, you'll find 101 simple tips and tricks you as an individual can do in your everyday life to shop better and help save the planet. Governments, retailers and organisations around the world are finally starting to take action, but while we wait, let's get started. In this proactive illustrated book, you'll find 101 simple ways to change your spending habits covering: - SHOPPING: e.g. unless you live within walking distance of the shop, buy online! Delivery vans act like public transport for clothes so are much better for the environment than us driving to shops individually. - BUYING e.g. think 30 - would you wear this at least 30 times? - WEARING e.g. don't overfill your washing machine! It causes your clothes to rub together so they fade faster. - REUSING e.g. upcycle old clothes with new buttons or even embroidery if you're crafty. We've said NO to plastic, it's time to say the same to fast fashion. ...Show more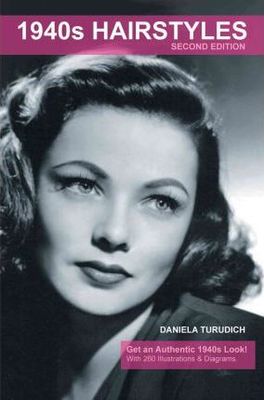 $15.00
AUD
Category: Fashion & Beauty
Expanded and back in print, this popular resource to recreating authentic period hairstyles covers everything from short hairdos popular in the early 1940s to the cut-to-fit look made popular by Christian Dior in the late 1940s. Hundreds of vintage illustrations, photographs, and diagrams accompany deta iled instructions and techniques for replicating the styles of the decade. Fun facts and trivia related to the hairstyles of the time are included, as is a look at wartime hair and regulations brought about by the government. Comprehensive lists of the beauty tools needed to create these hairdos, where to purchase the various hard-to-find items discussed, and hairstyles based on hair length and type are all included for those interested in revisiting the period beauty of the 1940s. ...Show more