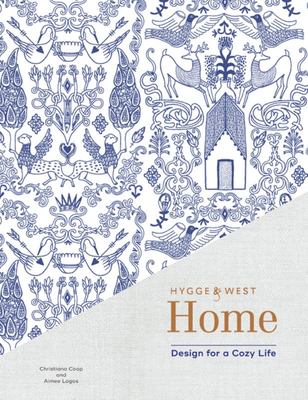 $69.99
AUD
Category: Home, Lifestyle & Pets
From the ladies behind the Hygge & West brand comes a unique exploration of décor and hygge. The book answers the question of how to create a home filled with natural elements, spaces for family and friends, bits of coziness, and special charms. Showcasing a variety of home styles and sizes, belon ging to creatives from a range of fields, the book offers readers inspiration for creating a meaningful, cozy, and comfortable home anywhere. The book is divided into chapters, each one tackling an aspect of hygge (nature, family, small spaces, and charm) and showing home tours that accomplish each aspect. The home tours also include interviews with the homeowner, getting the inside scoop on what they love about their homes and what inspires cozy feelings, as well as design tips for decorating in their own home. ...Show more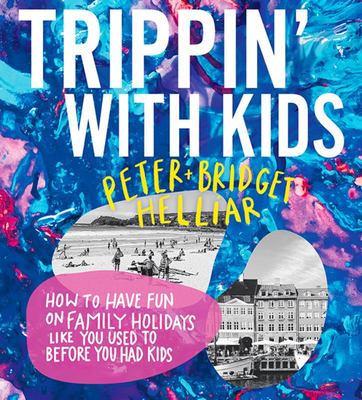 $34.99
AUD
Category: Home, Lifestyle & Pets
School drop-offs and hastily made Book Week costumes shouldn't be the only epic adventures you tackle with your kids. Pete and Bridget Helliar have spent years travelling around Australia and overseas with their three boys, and they want to encourage parents with young children to travel too. Right now.     Trippin' with Kids is your (totally legal and not-at-all hallucinogenic) entry to the happy rainbow of travel experiences parents can enjoy with their kids, from babies to the teens. Packed with Pete and Brij's tips and tricks for how to plan, organise and execute a great family holiday - whether it's a weekend camping trip or a month-long trip to Europe - there are also detailed destination guides to some of their favourite holiday destinations including Europe, the USA, Bali and, yes, South Australia. Learn some fool-proof packing methods, ways to keep costs down and general tips on how to maintain both your sanity and sense of humour, and find all of the best kid-friendly attractions without resorting to a pricey play centre. This book will help you discover (and rediscover) places around Australia and the world, just like you did before you had kids.     ...Show more
$39.99
AUD
Category: Coffee Table Books
Inspired by the blog and Instagram account, Vanlife Diaries is an inspiring and detailed look into the world of the rolling homes built and occupied by a new generation of modern gypsies: a range of professionals and creatives who have ditched conventional houses for the freedom of the road and the beau ty of the outdoors. More than 200 photographs feature the vanlifers, their pets, and their converted vans and buses--VWs, Sprinters, Toyotas, and more--with the interiors uniquely customized and decorated for their work and hobbies, as well as the stunning natural locations that are the movement's inspiration. Interviews and narrative captions share the stories of these nomads and how they decided to pursue vanlife, and provide practical tips and inspiration for downsizing, finding and converting your vehicle, and working and living on the road. ...Show more
$34.99
AUD
Category: Home, Lifestyle & Pets | Series: Low Waste
Simply Living Well is a beautiful and timely motivational guide to living well sustainably and reducing our footprint for the generations to come. Author Julia Watkins shares rituals, recipes, and projects for living simply and sustainably at home. For every area of your household - kitchen, cleaning, w ellness, bath, and garden - Julia shows you how to eliminate wasteful packaging, harmful ingredients, and disposable items. Practical checklists outline easy swaps (instead of disposable sponges, opt for biodegradable sponges or Swedish dishcloths; choose a bamboo toothbrush over a plastic one) and sustainable upgrades for common household tools and products. Projects include scrap apple cider vinegar, wool dryer balls, kitchen bowl covers and cloth produce bags, non-toxic dryer sheets, all-purpose citrus cleaner, herbal tinctures and balms, and more, plus recipes for package-free essentials like homemade nut milk, hummus, ketchup, salad dressings, and veggie stock.  In 2017 Julia started her Instagram account, @simply.living.well, sharing her recipes, projects and thoughts around sustainable healthy living, inspired by wisdom rooted in traditional cultures and that of her own grandparents. Based on her hugely popular Instagram account, Julia's book, Simply Living Well, is a comprehensive collection of her extensive yet accessible knowledge on sustainable living. Complete with her unique inviting aesthetic, it's for every parent, millennial or anyone who cares about the health of of the planet we live on.   ...Show more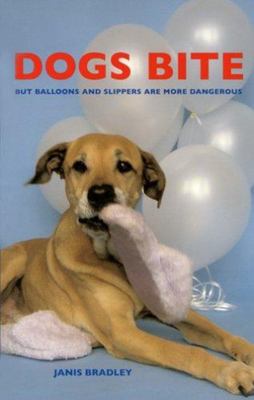 $14.95
AUD
Category: Home, Lifestyle & Pets
Dogs are dangerous. And they are more dangerous to children than to adults. Not as dangerous of course, as kitchen utensils, drapery cords, five-gallon water buckets, horses, or cows. Not nearly as dangerous as playground equipment, swimming pools, skateboards, or bikes. And not remotely as dangerous as family, friends, guns, or cars. Here's the reality. Dogs almost never kill people. A child is more likely to die choking on a marble or a balloon, and an adult is more likely to die in a bedroom slipper related accident. Your chances of being killed by a dog are roughly one in 18 million. You are five times more likely to be killed by a bolt of lightning. The supposed epidemic numbers of dog bites splashed across the media are absurdly inflated by dubious research and by counting bites that don't actually hurt anyone. Even when dogs do injure people, the vast majority of injuries are at the Band-Aid level. Dogs enhance the lives of millions more people than even the most inflated estimates of dog-bite victims. Infants who live with dogs have fewer allergies. People with dogs have less cardiovascular disease, better heart attack survival, and fewer backaches, headaches, and flu symptoms. Petting your dog lowers stress and people who live with dogs just plain feel better than people who don't. Yet lawmakers, litigators, and insurers press for less dog ownership. This must stop. We must maintain perspective. Yes, dogs bite. But even party balloons and bedroom slippers are more dangerous. After two decades as a college administrator and teacher, Janis Bradley became an instructor at the SFSPCA Academy for Dog Trainers in 2000, where she and her colleagues have prepared more than 300 students for careers as professional dog trainers. Janis lives in Oakland, California with Ruby, the teeth-clacking Doberman, and Henry, the Greyhound clown. Book jacket. ...Show more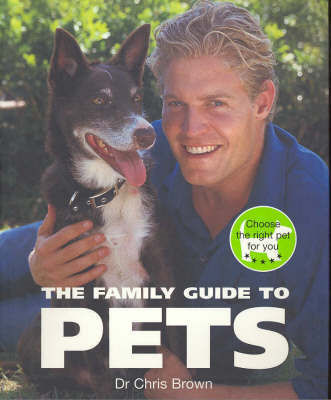 $5.00
AUD
Category: Home, Lifestyle & Pets
Leads the reader through every stage of the process of selecting the family pet. The author's own story of growing up as the son of a vet, living on a farm and studying to become a vet is woven through the story. Topics include the reasons and benefits of owning a pet, the responsibilities of pet care, and more. ...Show more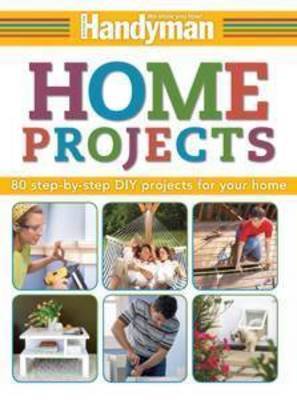 $15.00
AUD
Category: Home, Lifestyle & Pets
A great guide to home maintenance and repair, do-it-yourself work, interior decoration and more.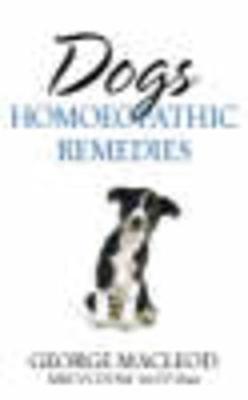 $12.95
AUD
Category: Home, Lifestyle & Pets
This book is written to satisfy the needs of the increasing numbers of dog lovers who are interested in alternative methods to treat their pets. This comprehensive guide introduces the principles of homeopathy and the nature of homeopathic remedies, explaining how remedies can be prepared and administer ed. There are informative sections on treating the different canine bodily systems and the specific diseases that dogs may suffer from. There is also helpful advice on canine virus and bacterial diseases, as well as the diseases of puppyhood, making this book a must for any dog owner. Author Biography: The late George Macleod MRCVS, DVSM, Vet FF Hom was one of the world's foremost authorities on the homeopathic treatment of animals. He was one of the few veterinary surgeons to use homoeopathic medicines wholly and exclusively. He practiced veterinary homeopathy for nearly fifty years, with practices in the Scottish Highlands, West Midlands and Sussex, and was the President of the British Association of Homeopathic Veterinary Surgeons and Veterinary Consultant to the Homeopathic Development Foundation. His other books include Cats: Homeopathic Remedies. UK ISBN: 9781844131969 Title: DOGS HOMEOPATHIC REMEDIES Author: G MACLEOD Year: 2005 Format: PAPERBACK Publication date: 01/10/2005 Price: $32.95 Pages: 240 Dimension: 140mm X 220mm ...Show more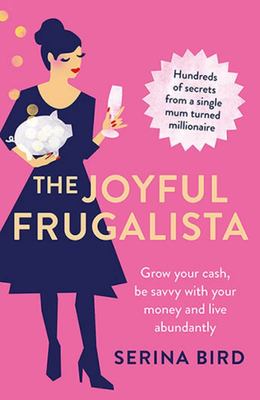 $21.99
AUD
Category: Home, Lifestyle & Pets
The essential handbook to living frugally, mindfully and with real joy on a budget.

$24.99
AUD
$29.99
(16% off)
Category: Coffee Table Books | Series: My Cool Ser.
Be inspired to create your own affordable, super-stylish kitchen, which will become the heart of your home. Nowadays, kitchens serve as the hub of the house and family life, where everyone gathers to talk and to share food, friendship and love.The kitchen of your dreams isn't always the instant model fo und in an upmarket designer catalogue; it's often the result of a creative journey, touched by the familiar objects, colours, materials and textures you love and which make you feel happy. The high-quality photography reflects the personality of each featured kitchen, the owner's lifestyle and the style of cooking. ...Show more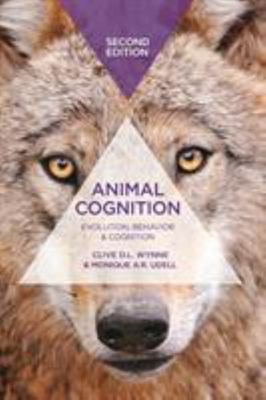 $39.95
AUD
Category: Home, Lifestyle & Pets
What occupies the mind of an animal? To what extent do they experience consciousness? Is there such a thing as culture in the animal kingdom? For those new to this fascinating topic, this innovative text delivers an apt and comprehensive introduction to the rich and complex world of animal behaviour and cognition. Discover pivotal case studies and experiments that have irrevocably shaped how we view the psychological and social lives of animals and discover such key cognitive topics as memory, communication and sensory perception. Projecting an insightful scope into the cognitive world of animals, from considering the use of tools in birds to the dance communication system of the honey bee, Wynne and Udell analyse and explain the importance of the observations and studies that have led to the greater understanding of how animals learn, perceive social relations, form concepts, experience time and navigate space. Written with the student-reader in mind, this text provides the ideal introduction to this excitingly progressive field in psychology to any undergraduate undertaking courses in animal behaviour and comparative psychology. This book is for those who desire to learn an up-to-date history of cornerstone theories in the field thus far and gain a comprehensive introductory understanding into the function and evolution of the broad range of cognitive and behavioural faculties in animals.   ...Show more