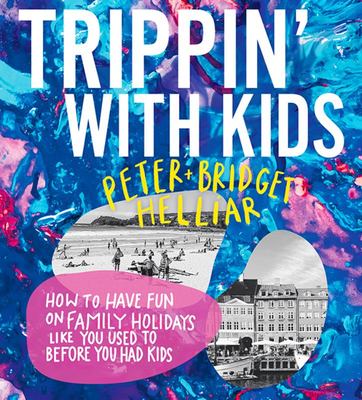 $34.99
AUD
Category: Home & Pets
School drop-offs and hastily made Book Week costumes shouldn't be the only epic adventures you tackle with your kids. Pete and Bridget Helliar have spent years travelling around Australia and overseas with their three boys, and they want to encourage parents with young children to travel too. Right now.     Trippin' with Kids is your (totally legal and not-at-all hallucinogenic) entry to the happy rainbow of travel experiences parents can enjoy with their kids, from babies to the teens. Packed with Pete and Brij's tips and tricks for how to plan, organise and execute a great family holiday - whether it's a weekend camping trip or a month-long trip to Europe - there are also detailed destination guides to some of their favourite holiday destinations including Europe, the USA, Bali and, yes, South Australia. Learn some fool-proof packing methods, ways to keep costs down and general tips on how to maintain both your sanity and sense of humour, and find all of the best kid-friendly attractions without resorting to a pricey play centre. This book will help you discover (and rediscover) places around Australia and the world, just like you did before you had kids.     ...Show more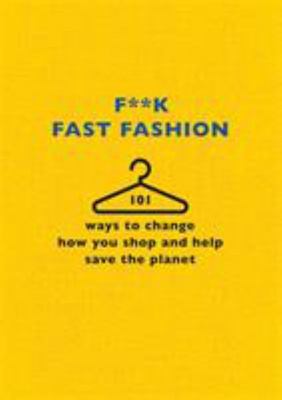 $17.99
AUD
Category: Health & Wellbeing | Reading Level: near fine
Did you know that over 300,000 tonnes of clothing are sent to landfill in the UK alone every year? And that the industry's carbon emissions are bigger than the world's flight and shipping footprints combined? But, it's OK... YOU CAN MAKE A CHANGE In this book, you'll find 101 simple tips and tricks you as an individual can do in your everyday life to shop better and help save the planet. Governments, retailers and organisations around the world are finally starting to take action, but while we wait, let's get started. In this proactive illustrated book, you'll find 101 simple ways to change your spending habits covering: - SHOPPING: e.g. unless you live within walking distance of the shop, buy online! Delivery vans act like public transport for clothes so are much better for the environment than us driving to shops individually. - BUYING e.g. think 30 - would you wear this at least 30 times? - WEARING e.g. don't overfill your washing machine! It causes your clothes to rub together so they fade faster. - REUSING e.g. upcycle old clothes with new buttons or even embroidery if you're crafty. We've said NO to plastic, it's time to say the same to fast fashion. ...Show more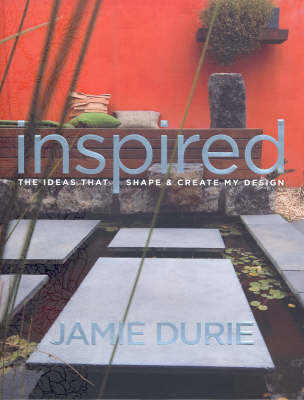 $25.00
AUD
Category: Home & Pets
Traces the inspirations and influences behind Jamie Durie's award- winning garden landscape designs. From his travels through Asia, Africa and the Middle East, to nature, welbeeing and the environment, it shows how he translates these inspirations into remarkable spaces for outdoor living.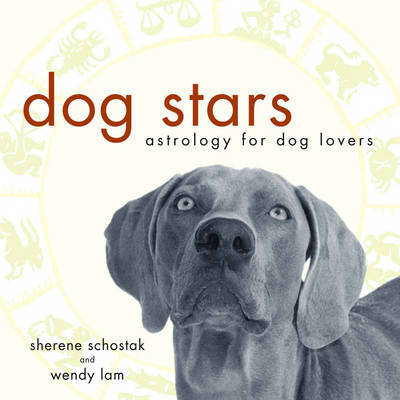 Dog Stars
by Sherene Schostak
$14.95
AUD
Category: Home & Pets
Looks into the personality profile of man's best friend. This book gives readers astrological insight into their dog's thoughts, moods, and behaviour. It helps dog-owners to better understand their pets. It helps readers discover what star sign their dog embodies as well as what breeds are best for thei r astrological sign. ...Show more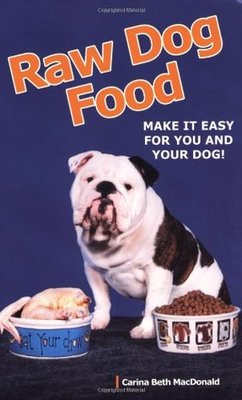 $14.95
AUD
Category: Home & Pets
Many dog parents, including breeders and competitors, believe that feeding a raw food diet has improved their dogs' health, performance and longevity. Learn how to source, prepare and feed your dog simply, economically and efficiently.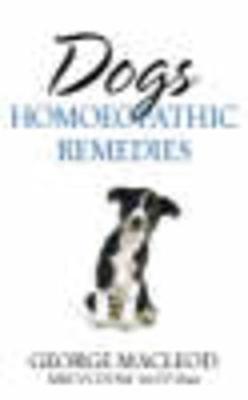 $12.95
AUD
Category: Home & Pets
This book is written to satisfy the needs of the increasing numbers of dog lovers who are interested in alternative methods to treat their pets. This comprehensive guide introduces the principles of homeopathy and the nature of homeopathic remedies, explaining how remedies can be prepared and administer ed. There are informative sections on treating the different canine bodily systems and the specific diseases that dogs may suffer from. There is also helpful advice on canine virus and bacterial diseases, as well as the diseases of puppyhood, making this book a must for any dog owner. Author Biography: The late George Macleod MRCVS, DVSM, Vet FF Hom was one of the world's foremost authorities on the homeopathic treatment of animals. He was one of the few veterinary surgeons to use homoeopathic medicines wholly and exclusively. He practiced veterinary homeopathy for nearly fifty years, with practices in the Scottish Highlands, West Midlands and Sussex, and was the President of the British Association of Homeopathic Veterinary Surgeons and Veterinary Consultant to the Homeopathic Development Foundation. His other books include Cats: Homeopathic Remedies. UK ISBN: 9781844131969 Title: DOGS HOMEOPATHIC REMEDIES Author: G MACLEOD Year: 2005 Format: PAPERBACK Publication date: 01/10/2005 Price: $32.95 Pages: 240 Dimension: 140mm X 220mm ...Show more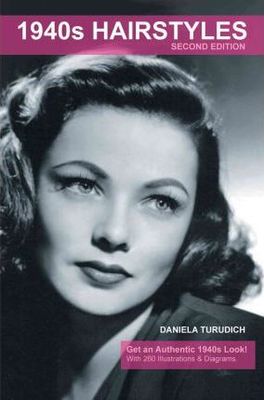 $15.00
AUD
Category: Home & Pets
Expanded and back in print, this popular resource to recreating authentic period hairstyles covers everything from short hairdos popular in the early 1940s to the cut-to-fit look made popular by Christian Dior in the late 1940s. Hundreds of vintage illustrations, photographs, and diagrams accompany deta iled instructions and techniques for replicating the styles of the decade. Fun facts and trivia related to the hairstyles of the time are included, as is a look at wartime hair and regulations brought about by the government. Comprehensive lists of the beauty tools needed to create these hairdos, where to purchase the various hard-to-find items discussed, and hairstyles based on hair length and type are all included for those interested in revisiting the period beauty of the 1940s. ...Show more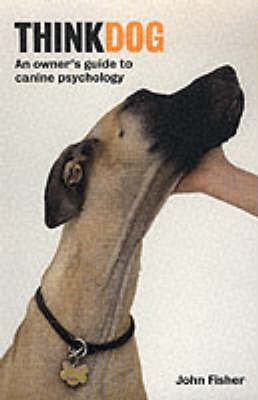 $12.95
AUD
Category: Home & Pets
You dog starts chewing the furniture or acting agressively towards children- so what's going on? If only you knew what your dog was thinking. John Fisher examines the psychology of the dog with the aim of explaining to owners how the world appears from a dog's point of view.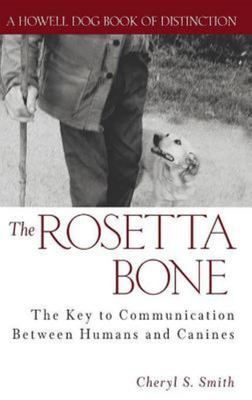 $14.95
AUD
Category: Home & Pets
Far too often, we humans expect our dogs to understand what we say to them. Though we may spend a lot of time talking to them, we're really not communicating. And without proper communication, it's impossible to train a dog properly-- let alone make your human/canine relationship a rewarding one.   Pa cked with unique insights and gentle training advice, The Rosetta Bone provides average dog owners with the know-how they need to decipher canine meanings, communicate effectively, increase training success, and share a deeper bond. Focusing on the behavioral basis-- the ""silent"" symbols-- for learning, understanding, and communicating, expert dog trainer and competitor Cheryl S. Smith reveals how you can use your own body language to send a message and even teach a dog what specific words mean. She reveals how a dog's breed can affect his personality and explains how to decode-- and correct-- common behavior problems. With the knowledge and solutions this book provides, you will train more effectively, enjoy your dog more, and ease your own stress. What's more, you'll apply what you've learned immediately, with solid, practical advice on: * Learning the As, Bs, Cs, and Ds of human-canine communication* Teaching English to your dog-- and, in turn, understanding ""Doglish""* Using body language to assist in communication and help your dog learn* Incorporating various kinds of touch to tighten your bond* Making rewards and reprimands real, relevant, and reliable* Understanding the relationship between kids and dogs   Supplemented with enlightening, easy-to-do exercises with your dog, as well as quotes from trainers, behaviorists, veterinarians, and humane society workers, The Rosetta Bone is a revealing guide to making life better in your human/canine household. ...Show more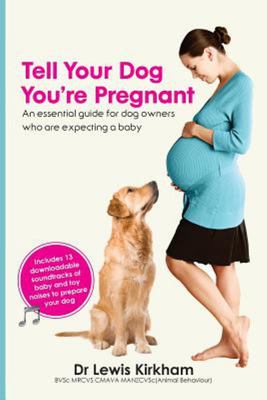 $17.95
AUD
Category: Home & Pets
Do you have a much-loved dog? Your 'fur kid'? Are you expecting or trying for a baby? Does your dog know? Do you want to learn how to prepare your dog for the new addition? Tell Your Dog You're Pregnant offers a practical, intuitive approach for creating a loving bond between your dog and your new baby. Dr Kirkham has packed this book full of information, helpful tips and the latest behavioural knowledge. It is a must read for any dog owning family who is expecting a baby - your dog's and baby's future relationship may just depend on it. Learn how to: Prepare your dog for the baby; Accustom your dog to numerous baby sounds, including toy noises; Read and interpret your dog's body language; Adjust your routine and the household to keep your dog calm; Introduce your dog and baby for the first time; Recognise your dog's warning signs and; Know when you need professional assistance. A baby makes many different noises and your dog needs to be familiar with new sounds ranging from crying to giggling; sneezing to splashing in the bath; as well as all those noisy toys. Prepare your dog for these new sounds with this step-by-step guide and included free downloadable soundtracks. ...Show more

$12.00
AUD
Category: Humorous & Quirky
Tired of relying on a man to deal with your home repair problems? This book covers all that you need to know for home improvement and repair. This practical, easy-to-follow and unpatronizing guide takes you step-by-step through the difficult jobs, and offers careful advice to troubleshoot all the proble ms you are likely to encounter. ...Show more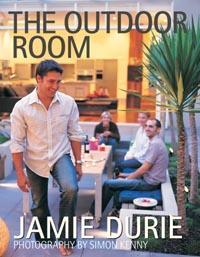 $20.00
AUD
Category: Home & Pets
The second spectacular full-colour garden design book from Jamie Durie, host of the hugely successful Backyard Blitz and The Block.The Outdoor Room is the follow-up to the best-selling Patio. In this glorious new book of inspirational garden designs, Jamie Durie shares his philosophy on how to create a living space outside the home.Walls, floors, lights, furnishings, water features and much more - Durie covers all the aspects of a functional and uniquely beautiful garden. The Outdoor Room is packed with information, handy hints and simple but effective ideas to spark your creativity, along with over 200 lavish full-colour photographs.Both elegant and practical, The Outdoor Room is a manual for the imagination from Australia's favourite landscape designer. ...Show more