$29.99
AUD
Category: Middle Readers 7-12 years | Series: Asterix S.
Gaul was divided into three parts. No, four parts -- for one small village of indomitable Gauls still held out against the Roman invaders. BOOK 2 Getafix has broken his golden sickle, so Asterix and Obelix visit Lutetia to buy a new one. Unfortunately the sicklesmith (a cousin of Obelix's) has mysteriou sly gone missing... ...Show more
$13.99
AUD
Category: Middle Readers 7-12 years | Series: Hotdog
Hotdog, Kev and Lizzie enter an art contest at the local museum. But what happens when someone steals the most famous painting in the world the Llama Lisa!? Can Hotdog and his friends chase down the robbers?
$8.99
AUD
Category: Middle Readers 7-12 years | Series: Macca
Join Macca and his friends for hours of colouring and activity fun! Can you solve the mazes and spot all the differences?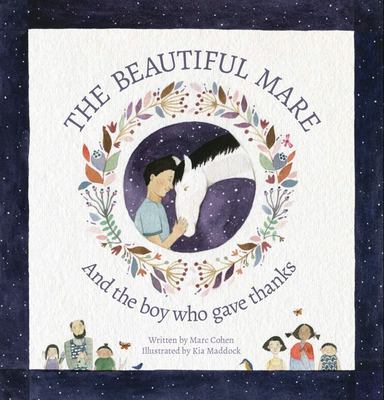 $32.99
AUD
Category: Middle Readers 7-12 years
In the ever-changing world of a small village, the villagers see things as either good or bad, the wise man accepts things as they are, while the boy stays open to possibility and finds gratitude in all that comes to pass. Join his journey of discovery as his attention shifts from nature to friendship, power, learning and love. ...Show more
$19.99
AUD
Category: Middle Readers 7-12 years
This positive and empowering guide, by bestselling mindset author Matthew Syed, will help boys and girls build resilience, fulfil their potential and become successful, happy, awesome adults. I'm no good at sport ... I can't do maths ... I really struggle with exams ... Sound familiar? If you believe you can't do something, the chances are you won't try. But what if you really could get better at maths, or sport or exams? In fact, what if you could excel at anything you put your mind to? You Are Awesome can help you do just that, inspiring and empowering young readers to find the confidence to realise their potential. The first children's book from Times journalist, two-time Olympian and best-selling mindset author Matthew Syed, it uses examples of successful people from Mozart to Serena Williams to demonstrate that success really is earned rather than given, and that talent can be acquired. With hard work and determination, practice and self-belief, and, most importantly, a Growth Mindset, there's no reason why anyone can't achieve anything. Practical, insightful and positive, this is the book to help children build resilience, embrace their mistakes and grow into successful, happy adults. Also available: The You Are Awesome Journal. Whether setting out your goals, planning the best practice ever, keeping calm with breathing exercises or making paper aeroplanes to understand marginal gains, you'll love the brilliant activities in The You Are Awesome Journal - it's the perfect companion to You Are Awesome! ...Show more
$19.95
AUD
Category: Middle Readers 7-12 years
ITS BOOK WEEK! The time to dress up as your favourite character. Who goes too far? Who doesnt go far enough? And WHO will win first prize?! Find out in the wildest book week EVER!
$14.99
AUD
Category: Middle Readers 7-12 years | Reading Level: near fine
Told with heart and humour, The Boy at the Back of the Class is a child's perspective on the refugee crisis, highlighting the importance of friendship and kindness in a world that doesn't always make sense. There used to be an empty chair at the back of my class, but now a new boy called Ahmet is sitti ng in it. He's nine years old (just like me), but he's very strange. He never talks and never smiles and doesn't like sweets - not even lemon sherbets, which are my favourite! But then I learned the truth: Ahmet really isn't very strange at all. He's a refugee who's run away from a War. A real one. With bombs and fires and bullies that hurt people. And the more I find out about him, the more I want to help. That's where my best friends Josie, Michael and Tom come in. Because you see, together we've come up with a plan. . . With beautiful illustrations by Pippa Curnick ...Show more
$12.99
AUD
Category: Middle Readers 7-12 years | Series: Nothing to See Here Hotel | Reading Level: 8 Kids Middle Readers
Welcome to The Nothing to See Here Hotel! A hotel for magical creatures run by Frankie Banister and his parents. 'Exuberant story and witty illustrations, this is my kind of book!' Chris Riddell 'Giggles guaranteed' Nick Sharratt Frankie Banister and his family are preparing to celebrate Grandad Abraham 's 175th birthday - an occasion that's going to be even more HONKHUMPTIOUS now that Abe's ghost has showed up!   When the unexpected spook reveals a secret UNDERWATER wing of the hotel that's been hidden away for years, the Banister's decide there's only one thing for it ... a whopping welcome home bash in the spectacular BRINY BALLROOM.   But memories aren't the only things waiting at the bottom of the ocean. Secrets and sea monsters are lurking in the shadows, and is everything as it seems with Grandad Abraham's ghost? Or is there something fishy going on?   Book your stay at The Nothing To See Here Hotel in this fabulously funny series by bestselling author Steven Butler, with a host of weird and wonderful characters brought to life with Steven Lenton's brilliant illustrations! PRAISE FOR THE NOTHING TO SEE HERE HOTEL series: 'This book is so good you won't blunking believe it!' Tom Fletcher 'Hilariously funny and inventive, and I love the extraordinary creatures and the one thirty-sixth troll protagonist...' Cressida Cowell 'A rip-roaring, swashbuckling, amazerous magical adventure. Comedy Gold.' Francesca Simon 'This hotel gets five stars from me' Liz Pichon 'A splundishly swashbungling tale of trolls, goblins and other bonejangling creatures. Put on your wellies and plunge into the strangest hotel you will ever encounter. This is a hotel I hope I never find! Wonderfully, disgustingly funny.' Jeremy Strong 'What a fun hotel! Book me in immediately!' Kaye Umansky ...Show more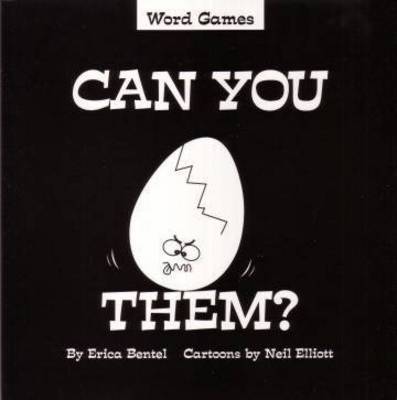 $17.95
AUD
Category: Middle Readers 7-12 years | Series: Word Games S.
Yes!! Another book by Erica Bentel, author of the much-loved word play book "Has a Book Got a Spine?" With more funny, quirky illustrations by cartoonist/artist Neil Elliott. "Can You Crack Them?" are word games that make the mind think laterally - often with laugh-out-loud consequences. Youngsters and adults alike will strain their brains to solve these unique visual/word puzzles. Highly interactive, hugely fun. Crack them if you can... ...Show more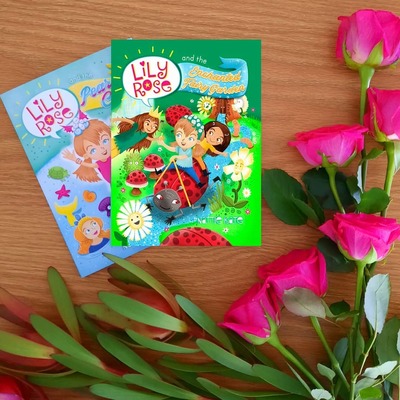 $14.95
AUD
Category: Middle Readers 7-12 years | Reading Level: Teen - Grade 7-9, Age 12-14
NEW BOOK AND CD PACK!!!! The fifth screamingly funny novel from David Walliams, number one bestseller and fastest growing children's author in the country in a combo pack of paperback and CD read by David Walliams!!! Hot on the heels of bestselling Gangsta Granny comes another hilarious, action-packed a nd touching novel - the story of a little girl called Zoe. Things are not looking good for Zoe. Her stepmother Sheila is so lazy she gets Zoe to pick her nose for her. The school bully Tina Trotts makes her life a misery - mainly by flobbing on her head. And now the evil Burt from Burt's Burgers is after her pet rat! And guess what he wants to do with it? The clue is in the title... From the author that is being called 'a new Roald Dahl', Ratburger is not to be missed! ...Show more
$14.95
AUD
Category: Middle Readers 7-12 years | Reading Level: Children's - Grade 4-6, Age 9-11
From number one bestselling author David Walliams comes another heartfelt but hilarious hoot of an adventure Stella Saxby is the sole heir to Saxby Hall. But awful Aunt Alberta and her giant owl will stop at nothing to get it from her. Luckily Stella has a secret - and slightly spooky - weapon up her s leeve... ...Show more