$29.99
AUD
Category: Middle Readers 7-12 years | Reading Level: From 8 To 12
Caldecott Honor artist Brian Selznick's lavishly illustrated debut novel is a cinematic tour de force not to be missed   ORPHAN, CLOCK KEEPER, AND THIEF, Hugo lives in the walls of a busy Paris train station, where his survival depends on secrets and anonymity. But when his world suddenly interlocks w ith an eccentric, bookish girl and a bitter old man who runs a toy booth in the station, Hugo's undercover life, and his most precious secret, are put in jeopardy. A cryptic drawing, a treasured notebook, a stolen key, a mechanical man, and a hidden message from Hugo's dead father form the backbone of this intricate, tender, and spellbinding mystery. ...Show more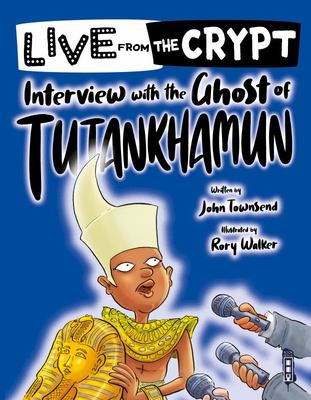 $18.99
AUD
Category: Middle Readers 7-12 years | Series: Live from the Crypt Ser.
Live from the Crypt is a hilarious information series with an undead chat show format where ghostly historical figures are interviewed by the crew of the show about their lives and experiences, featuring quirky illustrations, comic strips and Q&A-style text.In this volume, the boy pharaoh Tutankhamu n talks about his short and mysterious rule as pharaoh of Egypt and his very long afterlife as a mummy, including being discovered by Howard Carter and achieving worldwide fame. ...Show more
$15.99
AUD
Category: Middle Readers 7-12 years | Series: S. Tinker Inc Ser.
When Sally's archenemy Dexter Maelstrom invites her to a demonstration of his new invention, she doesn't expect it to actually work. Dexter's De-Evolving Ray can turn chickens into dinosaurs! But when Dexter's chickensaurs breaks free and go on the hunt, Sally - along with her friend Charli and her baby brother Joe - must avoid becoming chicken feed. Is Dexter behind this dastardly plan - or is somebody else the bad egg? ...Show more
$15.99
AUD
Category: Middle Readers 7-12 years
Who knew boarding school could be this perilous! When Friday Barnes cracked the case of Highcrest Academy?s mysterious swamp-yeti, the last thing she expected was to be placed under arrest. Now with the law on her back and Ian Wainscott in her face, Friday is not so sure boarding school was the smartest choice. From a missing or not-so-missing calculator to the appearance of strange holes in the school field, she is up to her pork-pie hat in crimes - and she swears not all of them are hers. There?s also new boy Christopher, who has taken quite a shine to Friday, to contend with.Can Friday navigate the dangerous grounds of Highcrest Academy and decipher a decades-old mystery without getting caught in an unexpected love triangle? ...Show more
$17.99
AUD
Category: Middle Readers 7-12 years
The first middle-grade novel from award-winning author Nicki Greenberg, this book is a classic whodunnit mystery set aboard a grand ocean liner in the 1920s. For as long as she can remember, Pepper Stark has wanted one thing: to join her father, the Captain, aboard the magnificent RMS Aquitania on a vo yage to New York. She has never been allowed to set foot on her father's ship – until now. From the decadent food to the star-studded passenger list, travelling First Class on Aquitania is every bit as glamorous as Pepper had imagined. And most dazzling of all is American stage sensation Perdita West, wearing the world-famous Saffron Diamond around her neck. When the priceless jewel disappears mid-voyage, Pepper unexpectedly finds herself entangled in the crime. With the Captain's reputation at stake, Pepper and her new friends set out to solve the mystery. But finding a missing diamond isn't so easy on Aquitania, where everyone has something to hide … With first-class glitz and glamour and a deliciously plotted intrigue featuring an uppity stage star, a missing diamond, a leopard and a loveable cast of child sleuths, The Detective's Guide to Ocean Travel is an exciting romp on the high seas, perfect for fans of Murder Most Unladylike and The Good Thieves. ...Show more
$17.99
AUD
Category: Middle Readers 7-12 years | Reading Level: 8 Kids Middle Readers
Maddie Lee is in year six, and she feels ordinary and dull. Her best and oldest friend Katy is head counsellor and aiming at an academic scholarship. Maddie doesn't have anything that is hers, anything that is special. Enter a mysterious new girl, Samara. Samara is pretty, calm and before long is in the popular girls' group. Maddie wants more than anything else to become friends with her. But when she does finally engineer a friendship of sorts, Maddie realises that Samara has a secret. When Samara enlists Maddie to raise money to keep her family from being separated, Maddie finally feels important and needed. So when Samara asks her to go one step further and start stealing, Maddie makes a decision that will have consequences beyond her imagining. ...Show more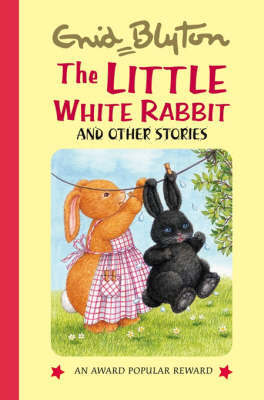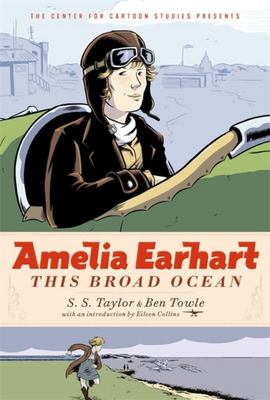 $19.99
AUD
Category: Middle Readers 7-12 years | Series: The\Center for Cartoon Studies Presents Ser.
"Women must try to do things as men have tried. When they fail, their failure must be but a challenge to others." -Amelia Earhart   Amelia Earhart developed a love of flying at a very young age. What began as a simple joy became something much deeper--a commitment to open doors for all women. As Ame lia built a name for herself in the field of aviation - breaking numerous records along the way - she inspired future trailblazers to soar to new heights.   With an introduction by astronaut pioneer Eileen Collins, Amelia Earhart: This Broad Ocean focuses on Amelia's triumphant crossing of the Atlantic Ocean in 1928. Panel by panel, it offers a glimpse of her relentless ambition and tireless will to promote women's rights. Above all, it leaves us with a sense of her deep-rooted desire to touch the sky. ...Show more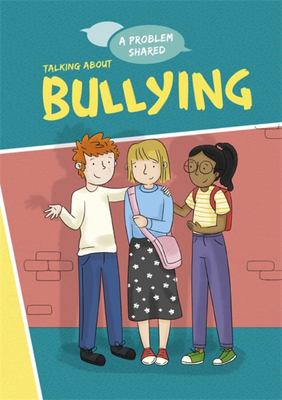 $19.99
AUD
Category: Middle Readers 7-12 years | Series: A\Problem Shared Ser.
A positive and proactive book that helps you understand and cope with bullying. There's two sides to every story. In Bullying, you will read two sides to the dilemmas, sticky situations or issues that children sometimes have to face when dealing with others. Bullying tackles situations including: physi cal bullying, frenemies, cyberbullying, and when you might be the bully. The book is structured to help readers see that problems might look different depending on your perspective. This book gently encourages children to be proactive in speaking up and asking for help, both for themselves and others. It shows some simple ways to positively resolve situations, deal with their emotions and maybe even change their mind. The book includes top tips for dealing with your emotions and conflict resolution. The A Problem Shared series looks at tricky situations and common problems from two sides. The books encourage the reader to not only speak out, but also to listen to what others have to say. Some of the core values of PSHE are empathy, mindfulness and engaging with debate and this series puts the reader firmly in the middle, allowing them to make up their own mind about the scenarios presented and to question their own initial assumptions or bias. Perfect resources for students of PSHE at Key Stage 2 aged 9+, these books are also useful as opportunities for discussion topics in class or as role play situations. Title in this series are: Bullying Death Mental Health Prejudice Relationships Social Media ...Show more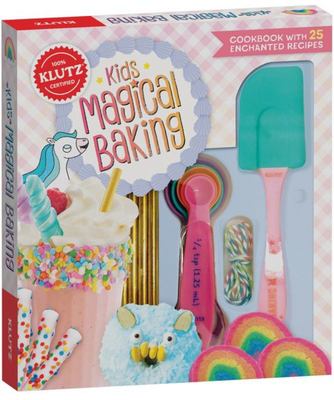 $29.99
AUD
Category: Middle Readers 7-12 years | Series: Klutz
Simply add a sprinkle of fairy dust and a dollop of imagination! This baking kit includes recipes, tool, and decorations to inspire kid chefs to make magic in the kitchen. Each recipe is designed for kids to make with a grown-up assistant's help, and follows a magical theme. There are mermaid-themes pi es, yeti donuts, an enchanted castle cake, magic pretzel wands, fairy-sized cheesecakes, and so much more. Comes with: Meauring spoons, spatula, 3 pastry bags, 3 piping tips, 4 paper straws, 10 toothpicks, 3 colors of baker's twine, sticker sheet, punch-out sheet. ...Show more

$24.99
AUD
Category: Middle Readers 7-12 years
This powerful book reassures readers that black lives matter and their worth is never diminished, no matter the circumstance: through the joy of their first steps, the hardship of adolescent struggles and the heartbreak of current events. A conversation starter, a community touchstone, and a deep affirm ation of worth for the young readers who need it most. Accompanied by illustrations by Bryan Collier, a four-time Caldecott Honor recipient. ...Show more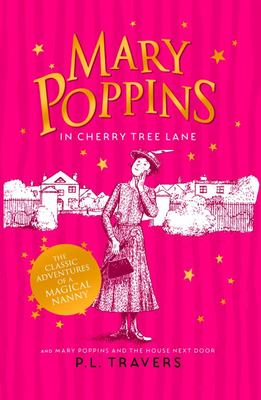 $14.99
AUD
Category: Middle Readers 7-12 years | Series: Mary Poppins | Reading Level: Children's - Grade 4-6, Age 9-11
THE ORIGINAL AND CLASSIC STORIES AVAILABLE NOW IN ALL-NEW LUXURIOUS LIVERY IN TIME FOR THE RELEASE OF THE 2018 MOVIE Mary Poppins is in residence in Cherry Tree Lane. You can be sure that wonderful adventures will follow, from fantastical picnics to a trip to see the Man-in-the-Moon! More than eighty ye ars since we first met Mary Poppins, these original, classic stories are still charming readers and transporting new fans into the mysterious world of everyone's favourite magical nanny. Enjoy two stories in the fifth book in the iconic series. ...Show more