$23.99
AUD
Category: Music
The biography of the extraordinary career of Dave Grohl, drummer of Nirvana, front man of the Foo Fighters, based on original and exclusive interviews ("A rich history"--New York Times Book Review)This Is a Call, the first in-depth, definitive biography of Dave Grohl, tells the epic story of a singular career that includes Nirvana, Foo Fighters, Queens of the Stone Age, and Them Crooked Vultures. Based on ten years of original, exclusive interviews with the man himself and conversations with a legion of musical associates like Queens of the Stone Age frontman Josh Homme, DC punk legend Ian MacKaye, and Nevermind producer Butch Vig, this is Grohl's story. He speaks candidly and honestly about Kurt Cobain, the arguments that almost tore Nirvana apart, the feuds that threatened to derail the Foo Fighters's global success, and the dark days that almost caused him to quit music for good.Dave Grohl has emerged as one of the most recognizable and respected musicians in the world. He is the last true hero to emerge from the American underground. This Is a Call vividly recounts this incredible rock 'n' roll journey.   ...Show more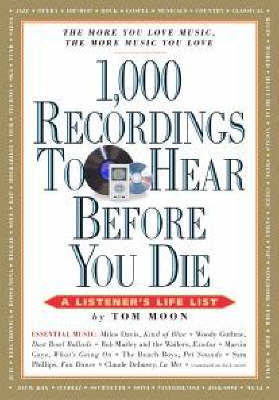 $5.00
AUD
Category: Music
This is a book both broad and deep, drawing from the diverse worlds of classical, jazz, rock, pop, blues, country, folk, musicals, hip-hop, world, opera, soundtracks, and more. It's arranged alphabetically by artist to create the kind of unexpected juxtapositions that break down genre bias and broaden l isteners' horizons - it makes every listener a seeker, actively pursuing new artists and new sounds, and reconfirming the greatness of the classics. Flanking J. S. Bach and his six entries, for example, are the little-known R&B singer Baby Huey and the '80s Rastafarian hard-core punk band Bad Brains. Further down the list: The Band, Samuel Barber, Cecelia Bartoli, Count Basie, and Afropop star Waldemer Bastos. Each entry is passionately written, with expert listening notes, fascinating anecdotes, and the occasional perfect quote - 'Your collection could be filled with nothing but music from Ray Charles,' said Tom Waits, 'and you'd have a completely balanced diet.'Every entry identifies key tracks, additional works by the artist, and where to go next. And in the back, indexes and playlists for different moods and occasions. ...Show more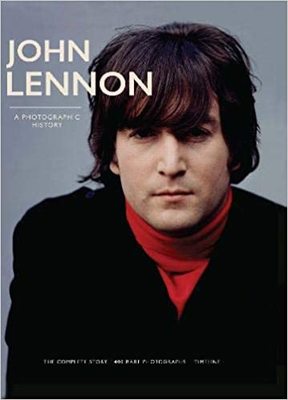 $49.99
AUD
Category: Music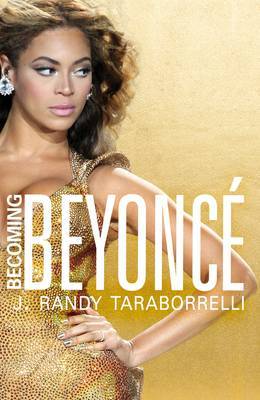 $25.00
AUD
Category: Music
She's adored by millions of fans, writes and performs songs that move and inspire, but Beyonce is truly known by very few. Now highly-acclaimed biographer J. Randy Taraborrelli reveals the woman behind the star. He takes us from a childhood spent performing in talent shows to finding worldwide fame with her band Destiny's Child, managed by her father Matthew. Beyonce's first solo album, Dangerously in Love, went straight to number one and she has to date released a total of five albums which have sold 75 million copies. Beyonce prefers to keep her personal life with husband Jay-Z and daughter Blue Ivy carefully under lock and key. She may be a top performer, fashion idol and business mogul in her own right, but fame has come at personal sacrifice and with private heartbreak. Baed on exhaustive research, including exclusive interviews with those how have played pivotal roles in her life and career, the book reveals the hard-earned lessons 'Queen Bey' has learned about love, life, loyalty and family. Insightful and entertaining, this is the first authoritative biography of the most famous woman in the world today and a must-have for the 'Bey Hive'. ...Show more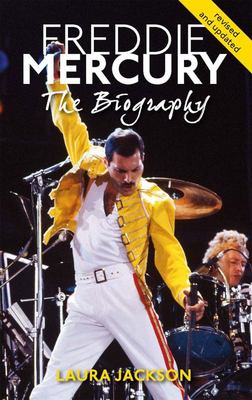 $24.99
AUD
Category: Biography
A biography of rock legend Freddie Mercury.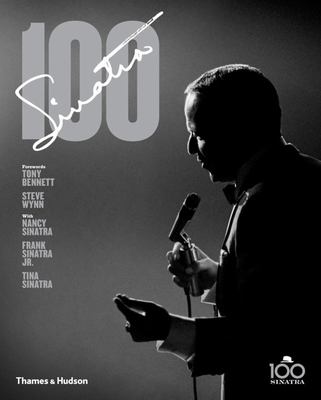 $59.95
AUD
Category: Biography
Frank Sinatra was an entertainer of mesmerizing talent, charisma and style. As well as being one of the bestselling musical artists of all time, he was an Academy Award-winning actor who starred in over sixty movies, and a cultural icon of seismic influence. Created in close collaboration with the Sinat ra family and Frank Sinatra Enterprises, this momentous book captures the man in public and private, with exclusive unseen photographs and memorabilia from the family archives, as well as the most iconic images, outtakes and contact sheets from celebrated photo shoots. In candid accounts from his closest friends and associates, a portrait emerges of a man who was intensely loyal to his friends, enthusiastically devoted to charity and who demonstrated exceptional stamina and resilience in a career that spanned an incredible six decades. The result is a captivating tribute to one of the best-loved performers the world has ever known, in a large-format presentation every bit as swanky and swoonsome as the man himself. ...Show more
$29.95
AUD
Category: Music
Queen are one of the biggest stadium rock bands in the world. "Another One Bites the Dust" (1980) became their best-selling single, while their 1981 compilation album Greatest Hits is the best-selling album in the UK and is certified eight times platinum in the US. Their record sales range from 150 mill ion to 300 million records, making them one of the world's best-selling music artists. They were inducted into the Rock and Roll Hall of Fame in 2001. In 2018 they were presented the Grammy Lifetime Achievement Award. ...Show more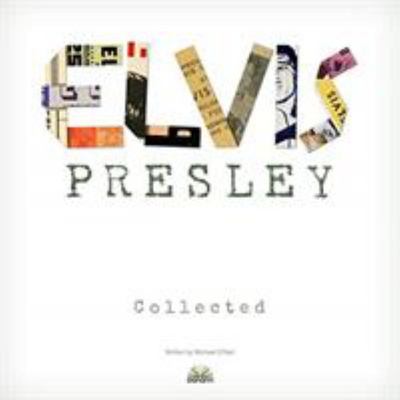 $39.99
AUD
Category: Music | Series: Collected Ser.
Follow the incredible story of the man they call the "King of Rock and Roll". Elvis Presley's life and career is shown from his care-free beginnings at Sun records in the 1950s to global superstardom. In addition the book features rare interviews with the legendary Elvis guitarist Scotty Moore, Drummer DJ Fontana and Elvis's loyal backing singers the Jordanaires. To bring you even closer to the King the book features a wide variety of superb on the page rare memorabilia and documents from the archives covering Elvis' career including tour posters personal letters publicity material and fascinating items and tickets from his greatest gigs together with his best album covers. ...Show more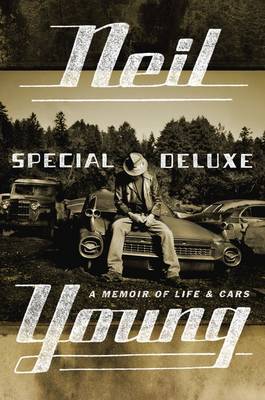 $14.95
AUD
$30.00
(50% off)
Category: Music
Special Deluxe by Neil Young - the second installment of the iconic musician's memoirs. Quirky and wonderfully candid, Neil Young's new book of reminiscences is as compelling as his first book. He returns with more unforgettable stories about his six decades in the music business - but this is not your average rock biography. He centres this new work on one of his life's passions, cars, using the framework of all the cars he's ever owned to construct a narrative of his life and career, exploring and demonstrating how memories are attached to objects. Young also expresses regret for the environmental impact of his past cars, and now passionately advocates the use of clean energy. Special Deluxe is a mix of memoir and environmental politics by one of the most gifted and influential artists of our time. The next installment of Neil Young's memoir after Waging Heavy Peace, Special Deluxe is essential reading for his fans and will also appeal to readers of Life by Keith Richards and Chronicles by Bob Dylan. "Not your average rock-star autobiography...Young is a natural obsessive and a bit cantankerous, which makes an interesting combination". (Richard Williams, Guardian). "Waging Heavy Peace is as charismatically off the wall as Neil Young's records". (Janet Maslin, New York Times). Neil Young's music and songwriting span forty years, and his 34 studio albums are among the most enduring and popular in modern times. Born and raised in Canada, long resident in California, he has been uniquely inducted twice into the Rock and Roll Hall of Fame. He is also well-known as a political activist, environmentalist and philanthropist, co-founding Farm Aid and The Bridge School for educationally impaired children. ...Show more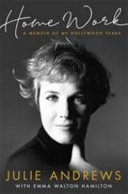 $32.99
AUD
Category: Biography
In this follow-up to her critically acclaimed and bestselling memoir Home, the enchanting Julie Andrews picks up her story with her arrival in Hollywood, sharing the career highlights, personal experiences and reflections behind her astonishing career, including such classics as Mary Poppins, The Sound of Music, Victor/Victoria and many others. In Home, Julie Andrews recounted her difficult childhood and her emergence as an acclaimed singer and performer on the stage. In her new memoir, Julie picks up the story with her arrival in Hollywood and her astonishing rise to fame as two of her early films -Mary Poppins and The Sound of Music- brought her instant and enormous success, including an Oscar. It was the beginning of a career that would make Julie Andrews an icon to millions the world over. In Home Work, Julie describes her years in Hollywood - from the incredible highs to the challenging lows. Not only does she detail her work in now-classic films and her collaborations with giants of cinema and television; she also unveils her personal story of adjusting to a new and often daunting world, dealing with the demands of unimaginable success, being a new mother, moving on from her first marriage, embracing two stepchildren, adopting two more children, and falling in love with the brilliant and mercurial Blake Edwards. The pair worked together in numerous films, culminating in Victor/Victoria, the gender-bending comedy that garnered multiple Oscar nominations. Told with her trademark charm and candour, Julie Andrews takes us on a rare and intimate journey into an astonishing life that is funny, heartbreaking and inspiring.   ...Show more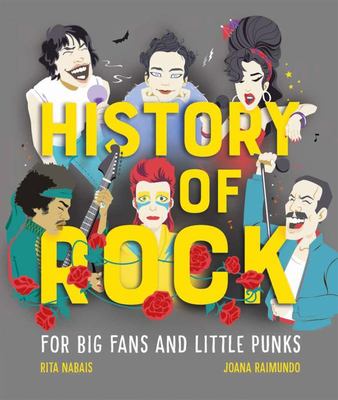 $29.99
AUD
Category: Middle Readers 7-12 years
What are the greatest rock songs of all time? Who are the most famous musical legends? How can you become a rock star? From the rip-roaring rock and roll rhythms of the 1950s to the psychedelic anthems of the 21st century, discover the music that has moved our feet, touched our souls and mended broken h earts. Explore musical icons, their incredible stories, their chart-topping hits and the artistic movements influenced by the creative explosion of rock. Whether you're bonkers for Bowie, obsessed with Otis, mad about Mumford & Sons, passionate about Patti or crazy about Kurt, this is the perfect book for big fans, little punks and anyone who wants to learn what it really takes to be a rock star. ...Show more
Items per page:
1 - 12 of 12