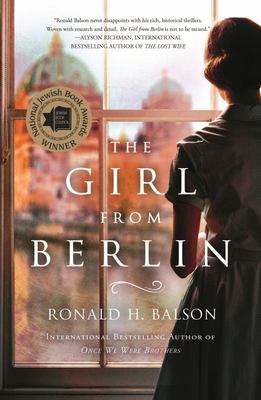 $5.00
AUD
Category: Other Authors | Series: Liam Taggart and Catherine Lockhart Ser.
An old friend calls Catherine Lockhart and Liam Taggart to his famous Italian restaurant to enlist their help. His aunt is being evicted from her home in the Tuscan hills by a powerful corporation claiming they own the deeds, even though she can produce her own set of deeds to her land. Catherine and Li am's only clue is a bound handwritten manuscript, entirely in German, and hidden in its pages is a story long-forgotten...Ada Baumgarten was born in Berlin in 1918, at the end of the war. The daughter of an accomplished first-chair violinist in the prestigious Berlin Philharmonic, and herself a violin prodigy, Ada's life was full of the rich culture of Berlin's interwar society. She formed a deep attachment to her childhood friend Kurt, but they were torn apart by the growing unrest as her Jewish family came under suspicion. As the tides of history turned, it was her extraordinary talent that would carry her through an unraveling society turned to war, and make her a target even as it saved her, allowing her to move to Bologna--though Italy was not the haven her family had hoped, and further heartache awaited.What became of Ada? How is she connected to the conflicting land deeds of a small Italian villa? As they dig through the layers of lies, corruption, and human evil, Catherine and Liam uncover an unfinished story of heart, redemption, and hope--the ending of which is yet to be written. ...Show more
$5.00
AUD
Category: Other Authors | Series: The\Devil Wears Prada Ser. | Reading Level: General Adult
Welcome to Runway magazine - and the office of Miranda Priestly... When Andrea first sets foot in the plush Manhattan offices of Runway she knows nothing. She's never heard of the world's most fashionable magazine, or its feared editor, Miranda Priestly. A year later, Andy knows altogether too much:That it's a sacking offence to wear anything lower than a three-inch heel to work.That you can charge cars, manicures, anything at all to the Runway account, but you must never, ever, leave your desk, or let Miranda's coffee get cold.And that at 3 am, when your boyfriend's dumping you and your best friend's just been arrested, if Miranda phones, you jump. But most of all Andy knows this is her big break, and it's going to be worth it in the end.Isn't it? ...Show more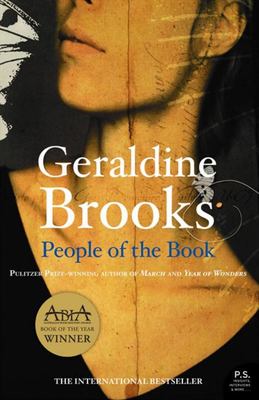 $5.00
AUD
Category: Other Authors | Reading Level: very good
From the Pulitzer Prize-winning author of March, this is the journey of a rare illuminated manuscript through centuries of exile and war. In 1996, Hanna Heath, an Australian rare-book expert, is offered the job of a lifetime: analysis and conservation of the famed Sarajevo Haggadah, which has been resc ued from Serb shelling during the Bosnian war. Priceless and beautiful, the book is one of the earliest Jewish volumes ever to be illuminated with images. When Hanna, a caustic loner with a passion for her work, discovers a series of tiny artifacts in its ancient binding--an insect-wing fragment, wine stains, salt crystals, a white hair--she begins to unlock the book's mysteries. The listener is ushered into an exquisitely detailed and atmospheric past, tracing the book's journey from its salvation back to its creation. Inspired by a true story, People of the Book is a novel of both sweeping historical grandeur and intimate emotional intensity and is an ambitious, electrifying work by an acclaimed and beloved author. ...Show more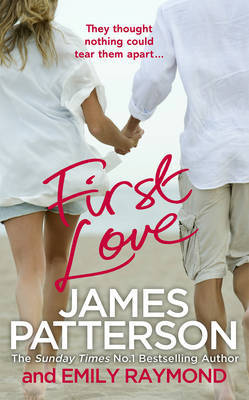 $5.00
AUD
Category: Other Authors | Reading Level: Teen - Grade 7-9, Age 12-14
When Axi Moore decides to take a road trip across the US, the only person she wants to go with her is her best friend Robinson - who she also happens to be secretly in love with. She's planned it all out, all he has to do is say yes. Axi has had a tough life: her little sister died young, her mother wal ked out and her father turned to the bottle for comfort. Her parents escaped their grief in their own way; this trip will be hers. But life doesn't always work out as you plan it, and there are some things you just can't run away from. ...Show more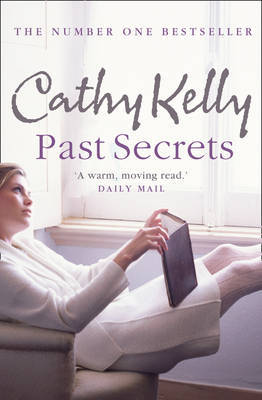 $5.00
AUD
Category: Other Authors
PRE LOVED - The women of Summer Street have their fair share of secrets and soon learn that if you keep a secret too long it will creep out when you least expect it! The warm and moving new novel from the No. 1 Bestselling author of Always and Forever.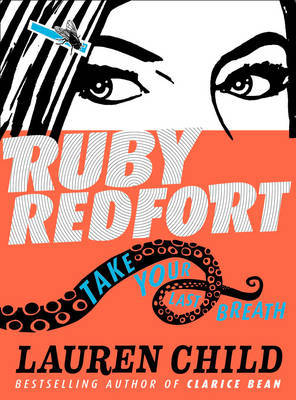 $5.00
AUD
Category: Other Authors | Series: Ruby Redfort
Hey, buster! Normal life is a total yawn. So break out boredom with multi-million-copy bestselling author Lauren Child, and meet your new favourite heroine...Ruby Redfort: detective, secret agent, thirteen-year-old kid. Everyone's favourite kid detective is back for a second mind-blowing instalment, pac ked with all the off-the-wall humour, action and friendship of the first book. This time, though, it's an adventure on the wide open ocean, and Ruby is all at sea...Can she crack the case of the Twinford pirates while evading the clutches of a vile sea monster as well as the evil Count von Viscount? Well, you wouldn't want to bet against her... ...Show more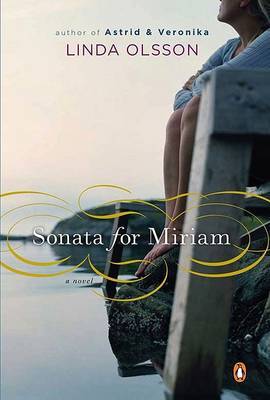 $5.00
AUD
Category: Other Authors
Olsson's first novel, "Astrid & Veronika," introduced readers to the author's extraordinary understanding of human relationships. With her second work, she once again charts that terrain in a haunting tale of loss, love, and human connection.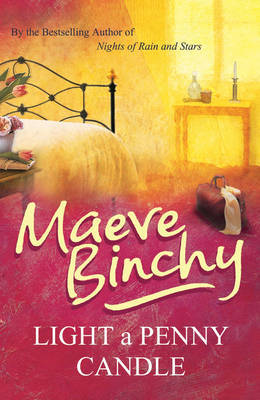 $5.00
AUD
Category: Other Authors
Evacuated from Blitz-battered London, shy and genteel Elizabeth White is sent to stay with the boisterous O'Connors in Kilgarret, Ireland. It is the beginning of an unshakeable bond between Elizabeth and Aisling O'Connor, a friendship which will endure through twenty turbulent years of change and chaos, joy and sorrow, soaring dreams and searing betrayals...Writing with warmth, wit and great compassion, Maeve Binchy tells a magnificent story of the lives and loves of two women, bound together in a friendship that nothing could tear asunder - not even the man who threatened to come between them forever. ...Show more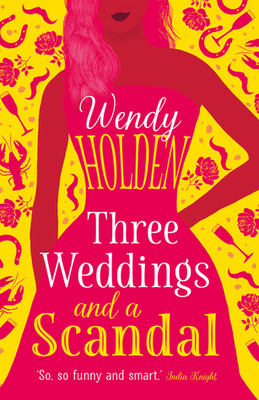 $5.00
AUD
Category: Other Authors
'Effing marvellous' JILLY COOPER. A laugh-out-loud new novel that fans of The Devil Wears Prada, Bridget Jones and Sophie Kinsella will love! Laura Lake longs to be a journalist. Instead she's an unpaid intern at a glossy magazine - sleeping in the fashion cupboard and living on canap�s. But she's jus t got her first big break: infiltrate three society weddings and write a juicy expos�. Security will be tighter than a bodycon dress, but how hard can it be? Cue disappearing brides, demanding socialites - and a jealous office enemy who will do anything to bring her down... Previously published as Laura Lake and the Hipster Weddings. ...Show more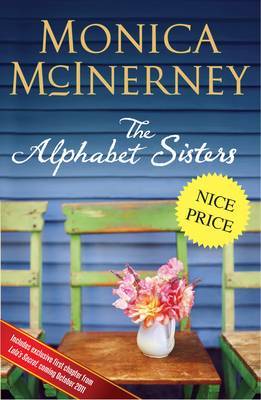 $5.00
AUD
Category: Other Authors
Sisters are always there for each other ...aren't they? Anna, Bett and Carrie were childhood singing stars - the Alphabet Sisters. As adults they haven't spoken for years. Not since Bett's fiance left her for another sister ...Now Lola, their larger-than-life grandmother, summons them home for a birthda y extravaganza and a surprise announcement. But just as the rifts begin to close, the Alphabet Sisters face a test none of them ever imagined. An unforgettable story of three women who learn that being true to themselves means being true to each other. ...Show more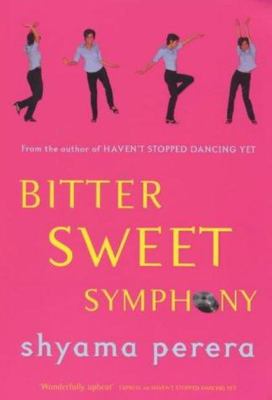 $5.00
AUD
Category: Other Authors
When Nina's beloved husband abandons ship humming Let Me Entertain You, her world collapses. But not for long: it's the here and now - we believe in life after love.   This is Nina's story: it's about darkness and desire, men and menstruation, kids and kindness, vodka and victory, loss and laughter.   A vibrant tale of recovery and rediscovery, it's a battle cry for woman power, a call to pick ourselves up off the floor and party. ...Show more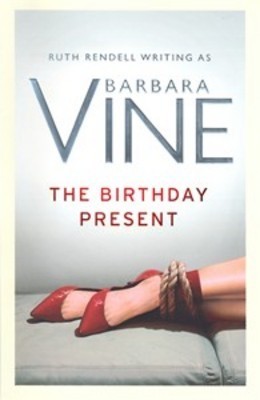 $5.00
AUD
Category: Other Authors
Mention his name and most people will say, 'Who?' while the rest think for a bit and ask if he wasn't the one who got involved in all that sleaze back whenever it was ...? It's late spring of 1990 and a love affair is flourishing: between Ivor Tesham, a thirty-three year old rising star of Margaret That cher's Conservative government, and Hebe Furnal, a stunning North London housewife stuck in a dull marriage. What excitement Hebe lacks at home, however, is amply compensated for by the well-bred and intensely attractive Tesham - an ardent womanizer and ambitious politican. On the eve of her twenty-eighth birthday, Tesham decides to give Hebe a present to remember: something far more memorable than, say, the costly string of pearls he's already lavished upon her. Involving a fashionable new practice known as 'adventure sex', a man arranges for his unsuspecting but otherwise willing girlfriend to be snatched from the street, bound and gagged, and delivered to him at a mutually agreed venue...Set amidst an age of IRA bombings, the first Gulf War, and sleazy politics, "The Birthday Present" is the gripping story of a fall from grace, and of a man who carries within him all the hypocrisy, greed and self-obsession of a troubled era. First published 2008. ...Show more