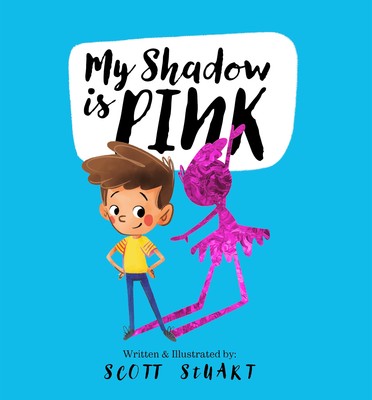 $46.09
AUD
Category: Early Readers 0 - 6 years
Age range 3 to 9My Shadow is Pink is a beautifully written rhyming story that touches on the subjects of gender identity, self acceptance, equality and diversity.Inspired by the author's own little boy, 'Shadow's' main character likes princesses, fairies and things 'not for boys'...he soon learns (throu gh the support of his dad) that everyone has a shadow that they sometimes feel they need to hide. This is an important book for a new generation of children (and adults alike) which exemplifies the concepts of unconditional love, respect and positive parenting.'When i got to the end of this story I thought: 'why has this book never existed before?...it's just perfection!' — Dannii MinogueTeachers' Notes available here ...Show more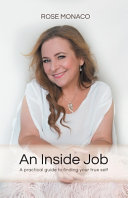 $29.99
AUD
Category: Personal Development
  A practical guide to finding your true self Don't be disillusioned into thinking life is against you. ​ From childhood abuse to failed relationships and attracting tough lessons in life, Rose Monaco thought she was never going to catch a break until she understood that she was the ob stacle. Her own happiness was an inside job and no one or nothing could control that. ​ This realisation is the 'aha moment' we all need to appreciate fully how blessed we are and to make the most of our fleeting time on this planet – our happiness is dependent on no one but ourselves. ​ Rose, an experienced life coach, maps out a series of levels through which you can take charge of your life to let the real you emerge in blinding clarity and unapologetic joy. ​ An Inside Job will help you see patterns of behaviour that are counter-productive to your development and give you the tools to confront and break free of these habits. ​ As you become aware of these levels you shed the thoughts and persona that no longer serve you and gradually your true self emerges. Through positive affirmations and a burning desire to be the best you can, Rose urges us to dream, to trust this dream and to allow ourselves to evolve to become the dream. ​ Rose's defining dream was to be happy, a goal she has not only achieved for herself but is helping many others to attain worldwide. ...Show more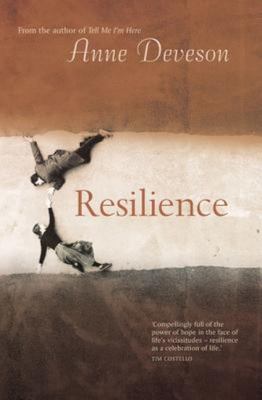 $12.95
AUD
Category: Biography
What is it that enables some people to grow through adversity? Anne Deveson's engaging and thought-provoking exploration of this vital capacity of individuals and communities is, like her award-winning classic Tell Me I'm Here, a powerful combination of intellectual journey and personal memoir.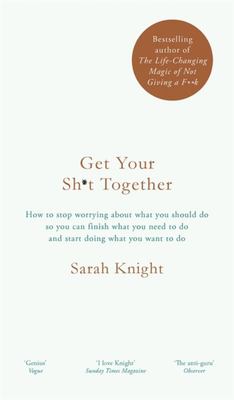 $12.00
AUD
Category: Personal Development | Series: A No F*cks Given Guide
PRE-LOVED A New York Times bestseller. From the author of the bestselling book everyone is talking about, The Life-Changing Magic of Not Giving a F**k. How to stop worrying about what you should do, so you can finish what you need to do and start doing what you want to do. Ever find yourself snowed under at the office - or even just glued to the sofa - when you really want to get out (for once), get to the gym (at last), and get started on that daunting dream project you're always putting off? Then it's time to get your sh*t together. In The Life-Changing Magic of Not Giving a F**k, 'anti-guru' Sarah Knight introduced the joys of mental decluttering. Get Your Sh*t Together takes you one stop further - organizing the f*cks you want and need to give to help you quit your day job and move abroad, balance work and fun - and save money while you're at it - or simply get out of the door for happy hour, every day. What everyone is saying about our favourite anti-guru Sarah Knight: 'Life-affirming' Guardian 'The best book I have read recently . . . Absolutely blinding. Read it. Do it.' Mail on Sunday 'Genius' Cosmopolitan 'I love Knight' Sunday Times Magazine 'The anti-guru' Observer ALSO AVAILABLE: YOU DO YOU: how to be who you are and use what you've got to get what you want ...Show more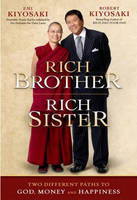 $15.00
AUD
Category: Personal Development
Two lives, together, then apart, then together again, as a brother and sister discover the riches of life. Rich Brother, Rich Sister combines the inspirational true-life stories of Robert Kiyosaki and his sister Emi into one book. In 1962, the United States detonated a nuclear bomb ten miles off the coa st of Christmas Island in the South Pacific. From that moment, two people, born of the same parents, and with the same childhood experiences, found themselves on different life journeys to find truth, happiness, purpose, and ultimately financial success. Robert became a famous entrepreneur, author, and teacher of all things financial, and Emi a highly devout Buddhist nun, author, and teacher of all things spiritual. This book will inspire you along your own life's journey and will reaffirm your belief in the power of purpose, the importance of action, and the ability to overcome all obstacles in a quest for wealth, both financial and spiritual. ...Show more
$24.99
AUD
Category: Personal Development
#1 New York Times Bestseller Gretchen Rubin's year-long experiment to discover how to create true happiness. Drawing on cutting-edge science, classical philosophy, and real-world examples, Rubin delivers an engaging, eminently relatable chronicle of transformation. This special 10th Anniversary edition features a Conversation with Gretchen Rubin, Happiness Project Stories, a guide to creating your own happiness project, a list of dozens of free resources, and more. "An enlightening, laugh-aloud read. . . . Filled with open, honest glimpses into Rubin's] real life, woven together with constant doses of humor."--Christian Science MonitorGretchen Rubin had an epiphany one rainy afternoon in the unlikeliest of places: a city bus. "The days are long, but the years are short," she realized. "Time is passing, and I'm not focusing enough on the things that really matter." In that moment, she decided to dedicate a year to her happiness project. In this lively and compelling account--now updated with new material by the author--Rubin chronicles her adventures during the twelve months she spent test-driving the wisdom of the ages, current scientific research, and lessons from popular culture about how to be happier. Among other things, she found that novelty and challenge are powerful sources of happiness; that money can help buy happiness, when spent wisely; that outer order contributes to inner calm; and that the very smallest of changes can make the biggest difference. This updated edition includes: - An extensive new interview with the author - Stories of other people's life-changing happiness projects - A resource guide to the dozens of free resources created for readers - The Happiness Project Manifesto - An excerpt from Gretchen Rubin's bestselling book The Four Tendencies: The Indispensable Personality Profiles that Reveal How to Make Your Life Better (and Other People's Lives Better, Too)   ...Show more
$22.99
AUD
Category: Personal Development | Series: G - Reference, Information and Interdisciplinary Subjects Ser.
Pema Chodron reveals the vast potential for happiness, wisdom and courage even in the most painful circumstances. She teaches that there is a fundamental opportunity for happiness right within our reach, yet we usually miss it -- ironically, while we are caught up in attempt to escape pain and suffering . This accessible guide to compassionate living shows us how we can use painful emotions to cultivate wisdom, compassion and courage, ways of communication that lead to openness and true intimacy with others, practices for reversing our negative habitual patterns, methods for working with chaotic situations and ways to cultivate compassionate, energetic social action for anyone -- whether they have a spiritual path or not. Her heartfelt advice and wisdom (developed in her 20 years of practice as a Tibetan Buddhist nun as well as her years previously as a normal 'housewife and mother') give her a wide appeal. This advice strikes just the right note, offering us comfort and challenging us to live deeply and contribute to creating a more loving world. ...Show more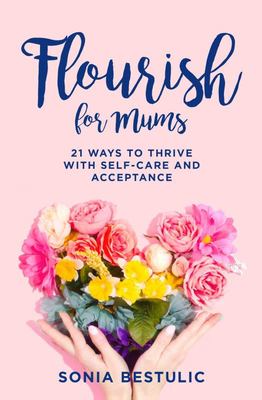 $22.99
AUD
Category: For her
Synopsis coming soon.......
$24.99
AUD
Category: Personal Development
Millions of people worry that drinking is affecting their health, yet are unwilling to seek change because of the misery and stigma associated with alcoholism and recovery. They fear drinking less will be boring, difficult and involve deprivation, and significant lifestyle changes. This Naked Mind offe rs a new solution. Packed with surprising insight into the reasons we drink, it will open your eyes to the startling role of alcohol in our culture. Annie Grace brilliantly weaves psychological, neurological, cultural, social and industry factors with her extraordinarily candid journey resulting in a must read for anyone who drinks. This book, without scare tactics, pain or rules, gives you freedom from alcohol. By addressing causes rather than symptoms it is a permanent solution rather than lifetime struggle. It removes the psychological dependence allowing you to easily drink less (or stop drinking). Annie's clarity, humor and unique ability to blend original research with riveting storytelling ensures you will thoroughly enjoy the process. In a world defined by 'never enough' Annie takes us on an intellectual journey through the world of alcohol and specifically the connection between alcohol and pleasure. She dispels the cultural myth that alcohol is a vital part of life and demonstrates how regaining control over alcohol is not only essential to personal happiness and fulfilment but also to ending the heartache experienced by millions as a result of second-hand drinking. Finally, with perfect clarity, this book opens the door to the life you have been waiting for. ...Show more
$29.99
AUD
Category: Personal Development
The definitive work by B.K.S. Iyengar, the world's most respected yoga teacher. B.K.S. Iyengar has devoted his life to the practice and study of yoga. It was B.K.S. Iyengar's unique teaching style, bringing precision and clarity to the practice, as well as a mindset of 'yoga for all', which has made it into the worldwide phenomenon it is today. Light on Yogais widely called 'the bible of yoga' and has served as the source book for generations of yoga students around the world. It is the classic text for all serious students of yoga. B.K.S. Iyengar's own photo-illustrated, step-by-step guides to every yoga routine. Week-by-week development plan – with a total of 300 weeks to allow gradual progression from novice to advanced technique. B.K.S. Iyengar's unique and inspired guide to Pranayama – yoga breathing techniques. B.K.S. Iyengar's yoga philosophy for life and an introduction to the spiritual aspects of yoga. Yoga sequences and asanas to help heal a range of specific illnesses and conditions. ...Show more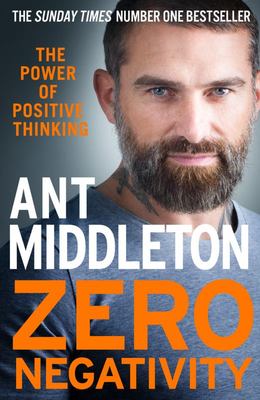 $34.99
AUD
Category: Health & Wellbeing
PRE-ORDER NOW There are times when life feels like it has you cornered: financial difficulties, relationship issues, work problems, all of the above. Every one of us, at one time or another, will have to face up to the challenges that come our way. And there are two ways of meeting them: negatively, whe re blame is the answer, where other people are at fault, where you haven't been treated fairly. Or positively, where you own the situation, learn and grow from it, and become a better person at the end of it.Letting you into areas of his life he's never talked about before, in Zero Negativity, Ant will show you how to embrace failure and use it to your advantage, how to see change as the foundation of your future success, how to develop resilience, how to deal with bullies, what it means to be a positive roll model, and how to live a life with no regrets.This book will not tell you who to be, where you should live, or what job you should do. That's up to you. What this book is for, however, is to give you the tools you need to become the best possible version of yourself, to own who and what you are, and to live your life with Zero Negativity.   ...Show more
$29.99
AUD
Category: Social issues, cultural & politics
Women Don't Owe You Pretty tells you to love sex, hate sexism, protect your goddamn energy, life is short, dump them, and that you owe men nothing, least of all pretty. Florence's debut book explores all progressive corners of the feminist conversation; from insecurity projection and refusing to find c omfort in other women's flaws, to deciding whether to date or dump them, all the way through to unpacking the male gaze and how it shapes our identity. Women Don't Owe You Pretty is an accessible leap into feminism, for people at all stages of their journey who are seeking to reshape and transform the way they view themselves. In a world that tells women we're either not enough or too much, it's time we stop directing our anger and insecurities onto ourselves, and start fighting back to reshape the toxic structures of our patriarchal society. Florence's book will help you to tackle and challenge the limiting narrative you have been bombarded with your whole life, and determine feminism on your own terms. After all, you are the love of your own life.     ...Show more