All the pre-loved books are in excellent condition, no dog ears or a message from Aunty Shirley saying Merry Christmas 1984.
The description will detail any minor wear and tear.
Any four mixed pre-loved books purchased, qualify for free Perth & Peel metro area delivery.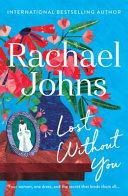 $5.00
AUD
Category: Rachael Johns
Four women, one dress, and the secret that binds them all ...On a special night, a celebration of new beginnings, Paige MacRitchie's joy quickly falls away when her mother collapses. Terrified of losing her, Paige decides she wants to make the ultimate tribute to her parents' perfect marriage: she will wear her mother's wedding dress for her own big day.There's just one problem - her mum, Rebecca, no longer has the dress.As Paige tries to track it down, she discovers that Rebecca has a long-hidden secret that could blow her whole family apart. Her new friend Josie is at a crossroads too. She met her husband Nik when she was singing in an eighties-themed bar, but now she's wondering if Nik understands her at all.And then there's nurse Clara. When she married up-and-coming rock star Rob Jones, she thought she was in it forever. But now Clara needs to make a new life for herself and Rob can't seem to understand that it's over.When the fates of these four women intertwine in an unexpected and powerful way, none of their lives will ever be the same again.A fresh and poignant novel of family, journeys, past decisions ... and dresses ... from the ABIA award-winning, bestselling author Rachael Johns. ...Show more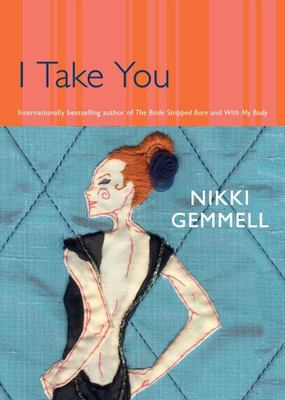 $5.00
AUD
Category: Other Authors
Under her Chanel suit and designer lingerie, Connie Carven is no longer the typical banker's wife. Since Cliff's dreadful skiing accident Connie has become a willing submissive to her husband's every desire. While at first she enjoys a perverse sense of freedom within the ever-tightening bonds of her ma rriage, this dark and seductive passion consumes her entirely. She finds herself surrendering to an act that will forever remind her that she belongs to her husband alone - to be unlocked only by him, whenever he pleases. But it is this that awakens Connie from her slumber. In the communal garden of her Notting Hill home, she meets Mel and discovers the thrill of true intimacy. ...Show more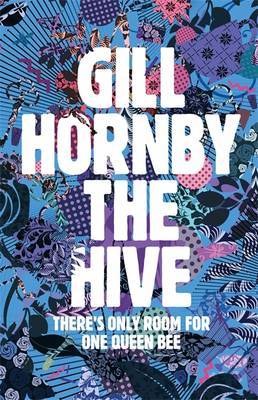 $5.00
AUD
Category: Other Authors
Welcome to St Ambrose Primary School. A world of friendships, fights and feuding. And that's just the mothers. It's the start of another school year at St Ambrose. But while the children are in the classroom colouring in, their mothers are learning sharper lessons on the other side of the school gates. Lessons in friendship. Lessons in betrayal. Lessons in the laws of community, the transience of power...and how to get invited to lunch. Beatrice - undisputed queen bee. Ruler, by Divine Right, of all school fund-raising, this year, last year and, surely, for many years to come. Heather - desperate to volunteer, desperate to be noticed, desperate just to belong. Georgie - desperate for a fag. And Rachel - watching them all, keeping her distance. But soon to discover that the line between amused observer and miserable outcast is a thin one. The Hive is an irresistible, brilliantly observed novel - warm, witty and true. Wickedly funny, it is also a fascinating and subtle story about group politics and female friendship. From the joys and perils (well, mainly perils) of the Lunch Ladder, to the military operation that is the Car Boot Sale, via the dos and don'ts of dressing your child as a dalek, all human life is here. ...Show more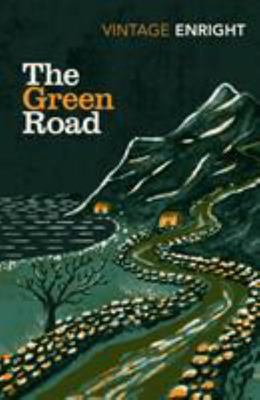 $10.00
AUD
Category: Other Authors | Series: Irish Classics Ser.
Hanna, Dan, Constance and Emmet return to the west coast of Ireland for a final family Christmas in the home their mother is about to sell. As the feast turns to near painful comedy, a last, desperate act from Rosaleen - a woman who doesn't quite know how to love her own children - forces them to confro nt the weight of family ties and the road that brought them home. Shortlisted for the 2015 Costa Novel Award Longlisted for the 2015 Man Booker Prize ...Show more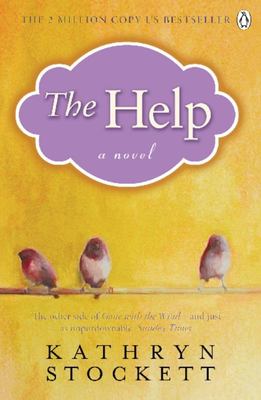 The Help
by Kathryn Stockett
$5.00
AUD
Category: Other Authors
Jackson, Mississippi, 1962. Where black maids raise white children, but aren't trusted not to steal the silver...There's Aibileen, raising her seventeenth white child and nursing the hurt caused by her own son's tragic death; Minny, whose cooking is nearly as sassy as her tongue; and white Miss Skeeter, home from college, who wants to know why her beloved maid has disappeared. Skeeter, Aibileen and Minny. No one would believe they'd be friends; fewer still would tolerate it. But as each woman finds the courage to cross boundaries, they come to depend and rely upon one another. Each is in search of a truth. And together they have an extraordinary story to tell. ...Show more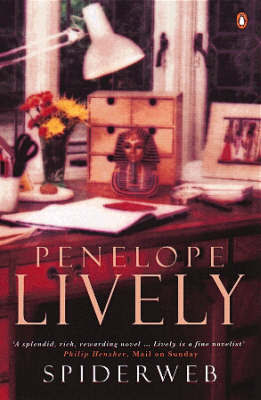 Spiderweb
by Penelope Lively
$5.00
AUD
Category: Other Authors
A novel about an anthropologist who retires to a small Somerset village, where she finds that life is as subtle and elaborate as any she has encountered in her work. In particular, she tries to fathom her fierce neighbour who governs her family with a menacing force. From the author of BEYOND THE BLUE M OUNTAINS and HEAT WAVE. ...Show more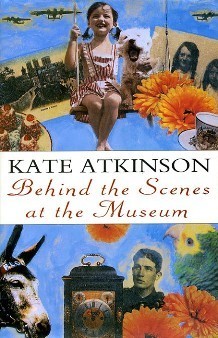 $5.00
AUD
Category: Other Authors
A deeply moving family story of happiness and heartbreak, Behind the Scenes at the Museum is bestselling author Kate Atkinson's award-winning literary debut. National BestsellerWinner of the Whitbread Book of the YearRuby Lennox begins narrating her life at the moment of conception, and from there takes us on a whirlwind tour of the twentieth century as seen through the eyes of an English girl determined to learn about her family and its secrets. Kate Atkinson's first novel is "a multigenerational tale of a spectacularly dysfunctional Yorkshire family and one of the funniest works of fiction to come out of Britain in years" (The New York Times Book Review). ...Show more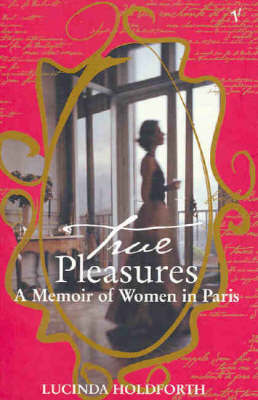 $5.00
AUD
Category: Other Authors
What better respite is there from down-under diplomacy and politics than to wander the Parisian haunts of some of the most influential women in recent western history? Australian Lucinda Holdforth abandoned her speech-writing job to do just that, exploring the intriguing Paris lives and locales of Nancy Mitford, Josephine Baker, Coco Chanel, Colette, Gertrude Stein, Germaine de Stael and others who made and remade themselves in Paris. ...Show more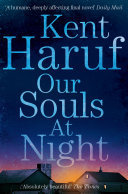 $5.00
AUD
Category: Other Authors | Reading Level: General Adult
A Best Book of the Year The Boston Globe, St. Louis Post-Dispatch, and The Denver Post   In the familiar setting of Holt, Colorado, home to all of Kent Haruf's inimitable fiction, Addie Moore pays an unexpected visit to a neighbor, Louis Waters. Her husband died years ago, as did his wife, and in such a small town they naturally have known of each other for decades; in fact, Addie was quite fond of Louis's wife. His daughter lives hours away, her son even farther, and Addie and Louis have long been living alone in empty houses, the nights so terribly lonely, especially with no one to talk with. But maybe that could change? As Addie and Louis come to know each other better--their pleasures and their difficulties--a beautiful story of second chances unfolds, making Our Souls at Night the perfect final installment to this beloved writer's enduring contribution to American literature. ...Show more

$5.00
AUD
Category: Other Authors
Jay Mackintosh is trapped by memory in the old familiar landscape of his childhood, to which he longs to return. A bottle of home-brewed wine left to him by a long-vanished friend seems to provide the key to an old mystery. As the unusual properties of the strange brew take effect, Jay escapes to a dere lict farmhouse in the French village of Lansquenet. There, a ghost from the past waits to confront him, and the reclusive Marise - haunted, lovely and dangerous - hides a terrible secret behind her closed shutters. Between them, a mysterious chemistry. Or could it be magic? ...Show more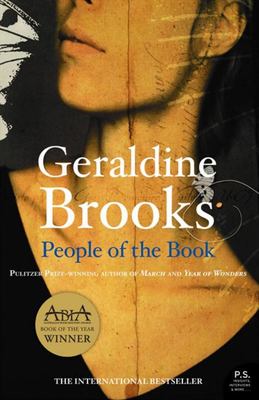 $5.00
AUD
Category: Other Authors | Reading Level: very good
From the Pulitzer Prize-winning author of March, this is the journey of a rare illuminated manuscript through centuries of exile and war. In 1996, Hanna Heath, an Australian rare-book expert, is offered the job of a lifetime: analysis and conservation of the famed Sarajevo Haggadah, which has been resc ued from Serb shelling during the Bosnian war. Priceless and beautiful, the book is one of the earliest Jewish volumes ever to be illuminated with images. When Hanna, a caustic loner with a passion for her work, discovers a series of tiny artifacts in its ancient binding--an insect-wing fragment, wine stains, salt crystals, a white hair--she begins to unlock the book's mysteries. The listener is ushered into an exquisitely detailed and atmospheric past, tracing the book's journey from its salvation back to its creation. Inspired by a true story, People of the Book is a novel of both sweeping historical grandeur and intimate emotional intensity and is an ambitious, electrifying work by an acclaimed and beloved author. ...Show more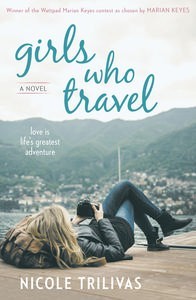 $5.00
AUD
Category: Other Authors
There are many reasons women shouldn't travel alone. But as Kika Shores knows, there are many more reasons why they should. After all, most women want a lot more out of life than just having fun. Kika, for one, wants to experience the world.But ever since she returned from her yearlong backpacking tour, she's been steeped in misery, battling rush hour with all the other suits. Getting back on the road is all she wants. So when she's offered a nannying job in London she's thrilled at the prospect of going back overseas and getting paid for it. But as she's about to discover, the most exhilarating adventures can happen when you stay in one place . . .Wise, witty, and hilarious, Girls Who Travelis an unforgettable novel about the highs and lows of getting what you want - and how it's the things you least expect that can change your life. ...Show more