All the pre-loved books are in excellent condition, no dog ears or a message from Aunty Shirley saying Merry Christmas 1984.
The description will detail any minor wear and tear.
Any four mixed pre-loved books purchased, qualify for free Perth & Peel metro area delivery.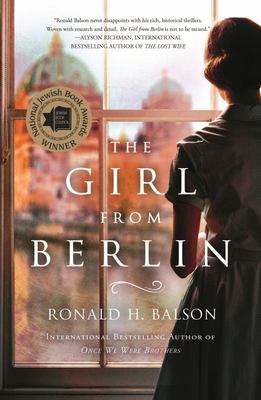 $5.00
AUD
Category: Other Authors | Series: Liam Taggart and Catherine Lockhart Ser.
An old friend calls Catherine Lockhart and Liam Taggart to his famous Italian restaurant to enlist their help. His aunt is being evicted from her home in the Tuscan hills by a powerful corporation claiming they own the deeds, even though she can produce her own set of deeds to her land. Catherine and Li am's only clue is a bound handwritten manuscript, entirely in German, and hidden in its pages is a story long-forgotten...Ada Baumgarten was born in Berlin in 1918, at the end of the war. The daughter of an accomplished first-chair violinist in the prestigious Berlin Philharmonic, and herself a violin prodigy, Ada's life was full of the rich culture of Berlin's interwar society. She formed a deep attachment to her childhood friend Kurt, but they were torn apart by the growing unrest as her Jewish family came under suspicion. As the tides of history turned, it was her extraordinary talent that would carry her through an unraveling society turned to war, and make her a target even as it saved her, allowing her to move to Bologna--though Italy was not the haven her family had hoped, and further heartache awaited.What became of Ada? How is she connected to the conflicting land deeds of a small Italian villa? As they dig through the layers of lies, corruption, and human evil, Catherine and Liam uncover an unfinished story of heart, redemption, and hope--the ending of which is yet to be written. ...Show more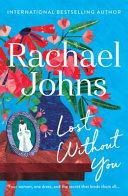 $5.00
AUD
Category: Rachael Johns
Four women, one dress, and the secret that binds them all ...On a special night, a celebration of new beginnings, Paige MacRitchie's joy quickly falls away when her mother collapses. Terrified of losing her, Paige decides she wants to make the ultimate tribute to her parents' perfect marriage: she will wear her mother's wedding dress for her own big day.There's just one problem - her mum, Rebecca, no longer has the dress.As Paige tries to track it down, she discovers that Rebecca has a long-hidden secret that could blow her whole family apart. Her new friend Josie is at a crossroads too. She met her husband Nik when she was singing in an eighties-themed bar, but now she's wondering if Nik understands her at all.And then there's nurse Clara. When she married up-and-coming rock star Rob Jones, she thought she was in it forever. But now Clara needs to make a new life for herself and Rob can't seem to understand that it's over.When the fates of these four women intertwine in an unexpected and powerful way, none of their lives will ever be the same again.A fresh and poignant novel of family, journeys, past decisions ... and dresses ... from the ABIA award-winning, bestselling author Rachael Johns. ...Show more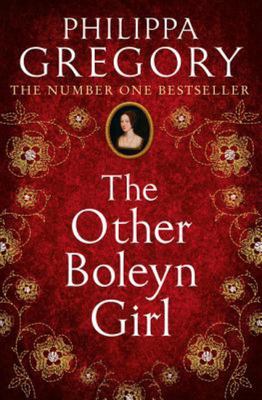 $5.00
AUD
Category: Historical Romance | Series: Tudor Court Ser.
*Discover the stunning new unabridged audio edition of The Other Boleyn Girl, available to download this summer* The acclaimed international bestseller of the Tudor court, during the years of Henry VIII's pursuit of Anne Boleyn - and the revolutionary sequence of events that followed. This chance for us Howards comes once in a century... 1521. Henry VIII rules over a fashionable court alive with pageant and celebration, the lack of a son his only threat. When young Mary Boleyn arrives at court, she becomes his new mistress, an unwitting pawn in the ambitions of the powerful Boleyn and Howard families. As Henry's interest begins to wane, the Boleyns scheme to put forward Mary's sister, Anne. Yet Anne Boleyn, newly returned from the French court, won't agree to be Henry's mistress - only his wife. Pitting the king's desperation for an heir against the advice of his powerful advisors, Wolsey and Cromwell, what follows will change the course of a country's history. ...Show more
$5.00
AUD
Category: Janet Evanovich
After a slow summer of chasing low-level skips for her cousin Vinnie's bail bonds agency, Stephanie Plum finally lands an assignment that could put her bank balance back in the black. Geoffrey Cubbin, facing trial for embezzling millions from Trenton's premier assisted-living facility, has mysteriously vanished from the hospital after an emergency appendectomy. Now it's on Stephanie to track down the con man. The problem is, Cubbin has disappeared without a trace, a witness, or his money-hungry wife. Rumours are stirring that he must have had help with the daring escape...or that maybe he never made it out of his room alive. Since the hospital staff's lips seem to be tighter that the security, and it's hard for Stephanie to blend in to assisted living, Stephanie's Grandma Mazur goes in undercover. But when a second felon goes missing from the same hospital, Plum is forced into working side by side with Trenton's hottest cop, Joe Morelli, in order to crack the case. The real problem is, no Cubbin means no way to pay the rent. Desperate for money - or maybe just desperate - Plum accepts a secondary job guarding her secretive and mouthwatering mentor Ranger from a deadly special-forces adversary. While Stephanie is notorious for finding trouble, she may have found a little more than she bargained for this time around. Then again - a little food poisoning, some threatening notes, and a bridesmaid's dress with an excess of taffeta never killed anyone...or did it? If Stephanie Plum wants to bring in a paycheck, she'll have to remember: no guts, no glory... ...Show more
$5.00
AUD
Category: Other Authors | Series: The\Devil Wears Prada Ser. | Reading Level: General Adult
Welcome to Runway magazine - and the office of Miranda Priestly... When Andrea first sets foot in the plush Manhattan offices of Runway she knows nothing. She's never heard of the world's most fashionable magazine, or its feared editor, Miranda Priestly. A year later, Andy knows altogether too much:That it's a sacking offence to wear anything lower than a three-inch heel to work.That you can charge cars, manicures, anything at all to the Runway account, but you must never, ever, leave your desk, or let Miranda's coffee get cold.And that at 3 am, when your boyfriend's dumping you and your best friend's just been arrested, if Miranda phones, you jump. But most of all Andy knows this is her big break, and it's going to be worth it in the end.Isn't it? ...Show more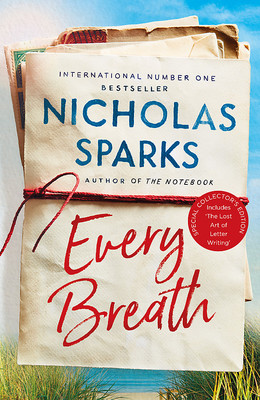 $5.00
AUD
Category: Nicholas Sparks | Reading Level: 1 Fiction
Get swept up in an epic romance from the #1 New York Times bestselling author of The Notebook, a heartbreaking love story spanning decades and continents--from North Carolina to Zimbabwe.   Hope Anderson is at a crossroads. At thirty-six, she's been dating her boyfriend, an orthopedic surgeon, for six y ears. With no wedding plans in sight, and her father recently diagnosed with ALS, she decides to use a week at her family's cottage in Sunset Beach, North Carolina, to ready the house for sale and mull over some difficult decisions about her future. Tru Walls has never visited North Carolina but is summoned to Sunset Beach by a letter from a man claiming to be his father. A safari guide, born and raised in Zimbabwe, Tru hopes to unravel some of the mysteries surrounding his mother's early life and recapture memories lost with her death. When the two strangers cross paths, their connection is as electric as it is unfathomable . . . but in the immersive days that follow, their feelings for each other will give way to choices that pit family duty against personal happiness in devastating ways. Illuminating life's heartbreaking regrets and enduring hope, EVERY BREATH explores the many facets of love that lay claim to our deepest loyalties--while asking the question, How long can a dream survive? ...Show more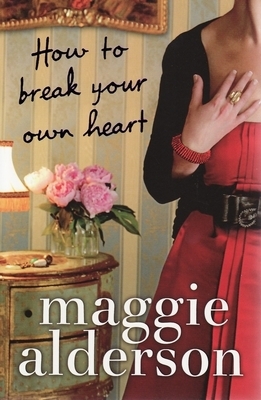 $5.00
AUD
Category: Maggie Alderson
A woman in her late thirties, married to a man who doesn't want children. She really wants a baby and the book is about her struggle to decide whether to stay with him or leave.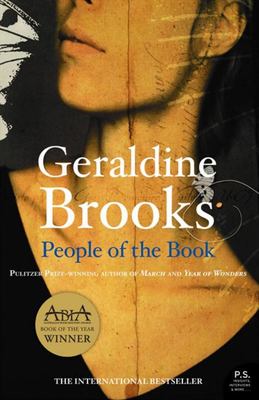 $5.00
AUD
Category: Other Authors | Reading Level: very good
From the Pulitzer Prize-winning author of March, this is the journey of a rare illuminated manuscript through centuries of exile and war. In 1996, Hanna Heath, an Australian rare-book expert, is offered the job of a lifetime: analysis and conservation of the famed Sarajevo Haggadah, which has been resc ued from Serb shelling during the Bosnian war. Priceless and beautiful, the book is one of the earliest Jewish volumes ever to be illuminated with images. When Hanna, a caustic loner with a passion for her work, discovers a series of tiny artifacts in its ancient binding--an insect-wing fragment, wine stains, salt crystals, a white hair--she begins to unlock the book's mysteries. The listener is ushered into an exquisitely detailed and atmospheric past, tracing the book's journey from its salvation back to its creation. Inspired by a true story, People of the Book is a novel of both sweeping historical grandeur and intimate emotional intensity and is an ambitious, electrifying work by an acclaimed and beloved author. ...Show more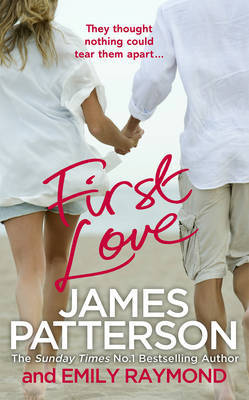 $5.00
AUD
Category: Other Authors | Reading Level: Teen - Grade 7-9, Age 12-14
When Axi Moore decides to take a road trip across the US, the only person she wants to go with her is her best friend Robinson - who she also happens to be secretly in love with. She's planned it all out, all he has to do is say yes. Axi has had a tough life: her little sister died young, her mother wal ked out and her father turned to the bottle for comfort. Her parents escaped their grief in their own way; this trip will be hers. But life doesn't always work out as you plan it, and there are some things you just can't run away from. ...Show more
$5.00
AUD
Category: Maggie Alderson
This is Maggie Anderson's third book of colums about fasion, but with more of an emphasis on ageing.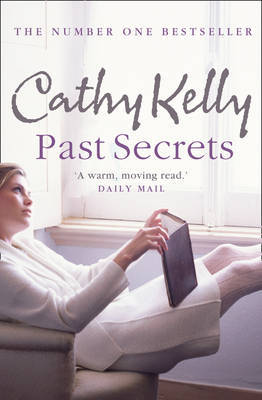 $5.00
AUD
Category: Other Authors
PRE LOVED - The women of Summer Street have their fair share of secrets and soon learn that if you keep a secret too long it will creep out when you least expect it! The warm and moving new novel from the No. 1 Bestselling author of Always and Forever.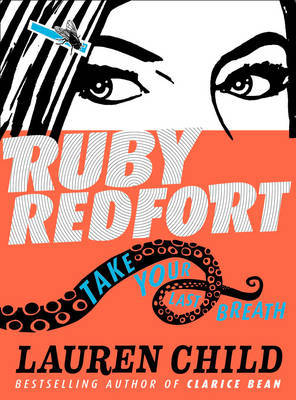 $5.00
AUD
Category: Other Authors | Series: Ruby Redfort
Hey, buster! Normal life is a total yawn. So break out boredom with multi-million-copy bestselling author Lauren Child, and meet your new favourite heroine...Ruby Redfort: detective, secret agent, thirteen-year-old kid. Everyone's favourite kid detective is back for a second mind-blowing instalment, pac ked with all the off-the-wall humour, action and friendship of the first book. This time, though, it's an adventure on the wide open ocean, and Ruby is all at sea...Can she crack the case of the Twinford pirates while evading the clutches of a vile sea monster as well as the evil Count von Viscount? Well, you wouldn't want to bet against her... ...Show more