All the pre-loved books are in excellent condition, no dog ears or a message from Aunty Shirley saying Merry Christmas 1984.
The description will detail any minor wear and tear.
Any four mixed pre-loved books purchased, qualify for free Perth & Peel metro area delivery.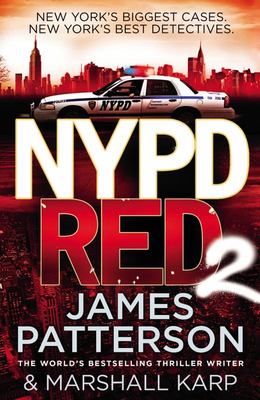 NYPD Red (#2)
by James Patterson; Marshall Karp
$5.00
AUD
Category: James Patterson | Series: NYPD Red Ser.
NYPD Red's finest detectives are about to investigate a brutal crime scene in Central Park . . . but even their training can't prepare them for the biggest case of their careers.When NYPD Red arrives at a crime scene, everyone takes notice. Known as the protectors of the rich, famous, and connected, NYP D Red is the elite task force called in only for New York City's most high-profile crimes. And Detective Zach Jordan is the best of the best, a brilliant and relentless pursuer of justice. He puts professionalism above all, ignoring his feelings for his partner, Detective Kylie MacDonald, the woman who broke his heart when they first met in the academy. But even with their top-notch training, Zach and Kylie aren't prepared for what they see when they're called to a crime scene in the heart of Central Park. They arrive to find a carousel spinning round and round, its painted horses grinning eerily in the early morning dark. There is only one rider: a brutally slaughtered woman, her body tied up and dressed in a Hazmat suit, on display for the world to see. The victim, a woman of vast wealth and even greater connections, is the fourth in a string of shocking murders that have hit the city. As the public pressure mounts, and political and personal secrets of the highest order hang in the balance, Zach and Kylie must find out what's really behind the murderer's rampage. But Kylie has been acting strange recently-and Zach knows whatever she's hiding could threaten the biggest case of their careers.NYPD Red 2 is the next outstanding novel in James Patterson's newest series, a thriller that careens through New York City and deep into the psyche of a depraved killer you've never seen before. ...Show more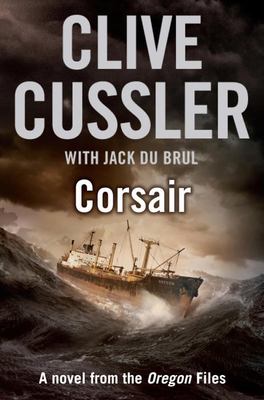 Corsair
by Clive Cussler
$5.00
AUD
Category: Clive Cussler | Series: Oregon Files Ser. | Reading Level: good
 The Oregon and its crew face their biggest challenge yet. When the US Secretary of State's plane crashes while bringing her to a summit meeting in Libya, the CIA, distrusting the Libyans, hire Captain Juan Cabrillo to search for it. The Oregon crew locates the plane, but the Secretary of State has vani shed. ...Show more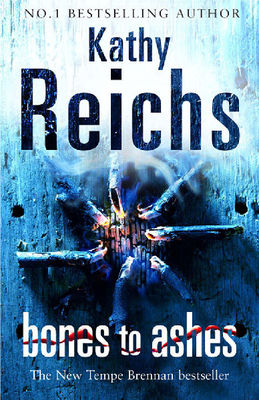 $5.00
AUD
Category: Kathy Reichs
The skeleton is that of a young girl, no more than fourteen years old – and forensic anthropologist Dr Temperance Brennan is struggling to keep her emotions in check. Coroner Jean Bradette is being evasive, insisting the bones are ancient and of no interest. But it doesn't quite add up, and a frustrated Tempe is convinced that Bradette is hiding something. It's not Tempe's case; she's overwhelmed with more urgent work in the lab… But the nagging in her subconscious won't let up. A memory triggered, deep in her hindbrain – the disappearance of a childhood friend; no warning, no explanation… Detective Andrew Ryan is working a series of parallel cases, and requires Tempe's forensic expertise. Three missing persons, three unidentified bodies – all female, all early- to mid-teens... Could there be a serial killer at work? Was Bradette's skeleton another in this tragic line of young victims? Or is Tempe over-reacting, making connections where none exist? Can she and Ryan put their personal tensions aside, and stop the killer before another young girl falls prey? Working on instinct, Tempe takes matters into her own hands. But she couldn't have predicted where this case would lead, or the horrors it would eventually uncover…Can Tempe maintain a professional distance as the past catches up with her in this, her most deeply personal case yet? First published 2007. ...Show more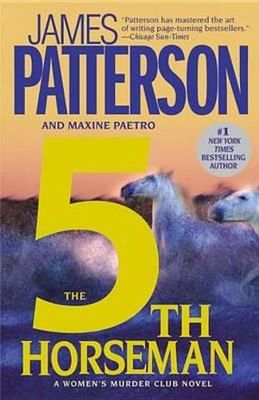 The 5th Horseman
by James Patterson; Maxine Paetro
$5.00
AUD
Category: James Patterson
 A young mother is recuperating in a San Francisco hospital when she is suddenly gasping for breath. The call button fails to bring help in time. The hospital's doctors, some of the best in the nation, are completely mystified by her death. How did this happen? This is not the first such case at the ho spital. Just as patients are about to be released with a clean bill of health, their conditions take a devastating turn for the worse. Could these cases be appalling coincidences? Or is a maniac playing God with people's lives? It's a wild race against time as Lieutenant Lindsay Boxer and the newest member of the Women's Murder Club, attorney Yuki Castellano, lead an investigation into a string of these mysterious patient deaths, and reveal a hospital administration determined to shield its reputation at all costs. And while the hospital wages an explosive court battle that grips the entire nation, the Women's Murder Club hunts for a merciless killer among its esteemed medical staff. ...Show more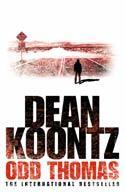 $5.00
AUD
Category: Dean Koontz
Odd Thomas takes pride in his work as a fry cook. His fame has spread, bringing strangers to the restaurant in Pico Mundo. Odd cannot say what it is that disturbs him about this particular stranger, but his sixth sense is alert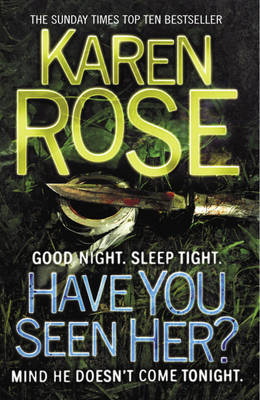 $5.00
AUD
Category: Karen Rose
One by one, the girls disappear from their beds at night. Each one is pretty, with long dark hair. And each one is found brutally murdered. Special Agent Steven Thatcher has sworn to find the serial killer preying on this small town. As the investigation pulls him one way, his family pulls him in anothe r. A widower haunted by loss, he now worries about his son Brad slipping away. But there's a bright light in his life: his son's teacher, Jenna Marshall, has reached out to help. She's beautiful, kind and considerate - and slowly, tentatively, she and Steven are starting to fall in love. But both have been hurt before - badly. And as the two try to find the courage to bare their souls, a murderer who has slain many looks for the real treasure he craves. He sets his traps. And waits. For Jenna... ...Show more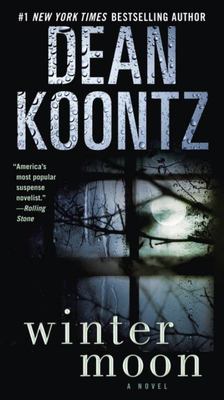 $5.00
AUD
Category: Dean Koontz
Deepest night, Montana. An eerie light proclaims the arrival of a mysterious watcher in the woods. And one solitary man begins a desperate battle against something unknown--and unknowable. Broad daylight, Los Angeles. An ordinary morning erupts in cataclysmic violence. A young family is shattered in a heartbeat. Fate will lead this family to an isolated Montana ranch, but their sanctuary will become their worst nightmare. For there they will face a chillingly ruthless enemy, from which no one--living or dead--is safe.   ...Show more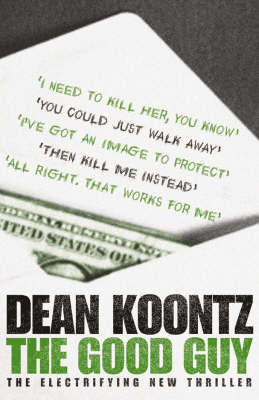 $5.00
AUD
Category: Dean Koontz
A stunning new thriller in the vein of 'Velocity' and 'The Husband' from one of the world's bestselling authors. After a day's work hefting brick and stone, Tim Carrier slakes his thirst at The Lamplighter Tavern. Nothing heavy happens there. It's a friendly workingman's bar run by his good friend Roone y, who enjoys gathering eccentric customers. Working his deadpan humour on strangers is, for Tim, all part of the entertainment. But how could Tim have imagined that the stranger who sits down next to him one evening is about to unmake his world and enmesh him in a web of murder and deceit? The man has come there to meet someone and he thinks it's Tim. Tim's wayward sense of humour lets the misconception stand for a moment and that's all it takes: the stranger hands Tim a fat manila envelope, saying, 'Half of it's there; the rest when she's gone,' and then he's out the door. In the envelope Tim finds the photograph of a woman, her name and address written on the back; and several thick packets of hundred-dollar bills. When an intense-looking man sits down where the first stranger sat and glances at the manila envelope, Tim knows he's the one who was supposed to get it. ...Show more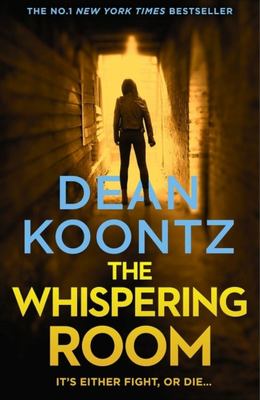 $5.00
AUD
Category: Dean Koontz | Series: Jane Hawk Ser.
Jane Hawk - fiction's most relentless, resourceful, stunning new heroine - continues her battle against a murderous conspiracy in the riveting sequel to The Silent Corner. Mild-mannered, beloved school teacher Cora Gundersun takes her own life, and many others', in a shocking act of carnage. When the di sturbing contents of her secret journal are discovered, it seems certain that she must have been insane. But Jane Hawk knows better. In the wake of her husband's inexplicable suicide - and the equally mysterious deaths of scores of other unlikely individuals - Jane picks up the trail of a secret cabal of powerful players using a terrifying technological breakthrough to gain power for their own monstrous ends. But these people never banked on a highly trained FBI agent willing to go rogue - and become the nation's most wanted fugitive - in order to derail their plans. Driven by love for her lost husband and by fear for the five-year-old son she has sent into hiding, Jane Hawk has become an unstoppable predator. Those she is hunting will have nowhere to run when her shadow falls across them. ...Show more
$5.00
AUD
Category: Other Authors | Series: Millennium Trilogy | Reading Level: good
Forty years ago, Harriet Vanger disappeared from a family gathering on the island owned and inhabited by the powerful Vanger clan. Her body was never found, yet her uncle is convinced it was murder - and that the killer is a member of his own tightly knit but dysfunctional family. He employs disgraced f inancial journalist Mikael Blomkvist and the tattooed, truculent computer hacker Lisbeth Salander to investigate. When the pair link Harriet's disappearance to a number of grotesque murders from forty years ago, they begin to unravel a dark and appalling family history. But the Vangers are a secretive clan, and Blomkvist and Salander are about to find out just how far they are prepared to go to protect themselves. ...Show more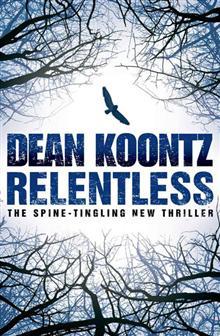 $5.00
AUD
Category: Dean Koontz
The stunning new thriller from one of the world's bestselling authors. Hostile reviews may have hastened the deaths of some writers, but Cubby Greenwich is made of sterner stuff. At least this is what he tells himself, meanwhile obsessing about the scathing review of his latest bestseller by Shearman Wa xx in a national newspaper. A feared and therefore revered critic, Waxx has an aura of mystery about him that has carried him far as an arbiter of taste, but the mystery itself is about to break cover. In an unexpected encounter with Waxx, Cubby says one innocent word, but it is the wrong word, and it seems to trigger an inhuman fury in the critic, who becomes bent on destroying Cubby and everything he loves. For it soon becomes apparent that Waxx is not merely a ferocious literary enemy, but a ruthless sociopath. When Cubby finally learns the truth, can he save himself and his family from the appalling danger they are in? The terror has only just begun! ...Show more