All the pre-loved books are in excellent condition, no dog ears or a message from Aunty Shirley saying Merry Christmas 1984.
The description will detail any minor wear and tear.
Any four mixed pre-loved books purchased, qualify for free Perth & Peel metro area delivery.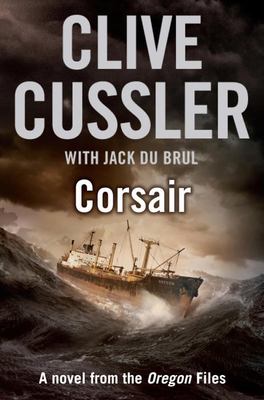 Corsair
by Clive Cussler
$5.00
AUD
Category: Clive Cussler | Series: Oregon Files Ser. | Reading Level: good
 The Oregon and its crew face their biggest challenge yet. When the US Secretary of State's plane crashes while bringing her to a summit meeting in Libya, the CIA, distrusting the Libyans, hire Captain Juan Cabrillo to search for it. The Oregon crew locates the plane, but the Secretary of State has vani shed. ...Show more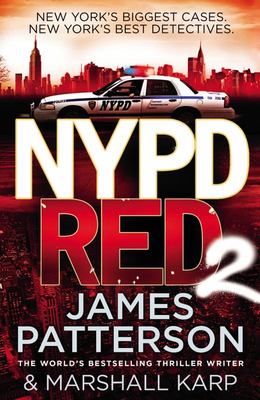 NYPD Red (#2)
by James Patterson; Marshall Karp
$5.00
AUD
Category: James Patterson | Series: NYPD Red Ser.
NYPD Red's finest detectives are about to investigate a brutal crime scene in Central Park . . . but even their training can't prepare them for the biggest case of their careers.When NYPD Red arrives at a crime scene, everyone takes notice. Known as the protectors of the rich, famous, and connected, NYP D Red is the elite task force called in only for New York City's most high-profile crimes. And Detective Zach Jordan is the best of the best, a brilliant and relentless pursuer of justice. He puts professionalism above all, ignoring his feelings for his partner, Detective Kylie MacDonald, the woman who broke his heart when they first met in the academy. But even with their top-notch training, Zach and Kylie aren't prepared for what they see when they're called to a crime scene in the heart of Central Park. They arrive to find a carousel spinning round and round, its painted horses grinning eerily in the early morning dark. There is only one rider: a brutally slaughtered woman, her body tied up and dressed in a Hazmat suit, on display for the world to see. The victim, a woman of vast wealth and even greater connections, is the fourth in a string of shocking murders that have hit the city. As the public pressure mounts, and political and personal secrets of the highest order hang in the balance, Zach and Kylie must find out what's really behind the murderer's rampage. But Kylie has been acting strange recently-and Zach knows whatever she's hiding could threaten the biggest case of their careers.NYPD Red 2 is the next outstanding novel in James Patterson's newest series, a thriller that careens through New York City and deep into the psyche of a depraved killer you've never seen before. ...Show more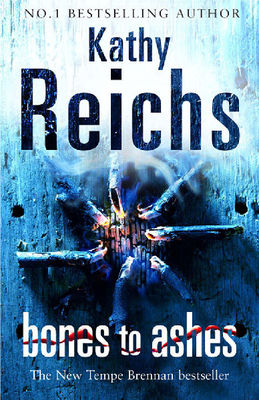 $5.00
AUD
Category: Kathy Reichs
The skeleton is that of a young girl, no more than fourteen years old – and forensic anthropologist Dr Temperance Brennan is struggling to keep her emotions in check. Coroner Jean Bradette is being evasive, insisting the bones are ancient and of no interest. But it doesn't quite add up, and a frustrated Tempe is convinced that Bradette is hiding something. It's not Tempe's case; she's overwhelmed with more urgent work in the lab… But the nagging in her subconscious won't let up. A memory triggered, deep in her hindbrain – the disappearance of a childhood friend; no warning, no explanation… Detective Andrew Ryan is working a series of parallel cases, and requires Tempe's forensic expertise. Three missing persons, three unidentified bodies – all female, all early- to mid-teens... Could there be a serial killer at work? Was Bradette's skeleton another in this tragic line of young victims? Or is Tempe over-reacting, making connections where none exist? Can she and Ryan put their personal tensions aside, and stop the killer before another young girl falls prey? Working on instinct, Tempe takes matters into her own hands. But she couldn't have predicted where this case would lead, or the horrors it would eventually uncover…Can Tempe maintain a professional distance as the past catches up with her in this, her most deeply personal case yet? First published 2007. ...Show more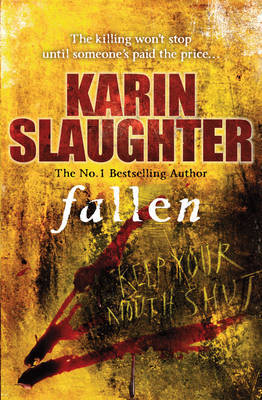 Fallen
by Karin Slaughter
$5.00
AUD
Category: Karin Slaughter
There's no police training stronger than a cop's instinct. Faith Mitchell's mother isn't answering her phone. Her front door is open. There's a bloodstain above the knob. Her infant daughter is hidden in a shed behind the house. All that the Georgia Bureau of Investigations taught Faith Mitchell goes ou t the window when she charges into her mother's house, gun drawn. She sees a man dead in the laundry room. She sees a hostage situation in the bedroom. What she doesn't see is her mother. . . . ""You know what we're here for. Hand it over, and we'll let her go."" When the hostage situation turns deadly, Faith is left with too many questions, not enough answers. To find her mother, she'll need the help of her partner, Will Trent, and they'll both need the help of trauma doctor Sara Linton. But Faith isn't just a cop anymore--she's a witness. She's also a suspect. The thin blue line hides police corruption, bribery, even murder. Faith will have to go up against the people she respects the most in order to find her mother and bring the truth to light--or bury it forever. Karin Slaughter's most exhilarating novel yet is a thrilling journey through the heart and soul, where the personal and the criminal collide, and conflicted loyalties threaten to destroy reputations and ruin lives. It is the work of a master of the thriller at the top of her game, and a whirlwind of unrelenting suspense. ...Show more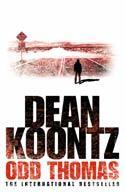 $5.00
AUD
Category: Dean Koontz
Odd Thomas takes pride in his work as a fry cook. His fame has spread, bringing strangers to the restaurant in Pico Mundo. Odd cannot say what it is that disturbs him about this particular stranger, but his sixth sense is alert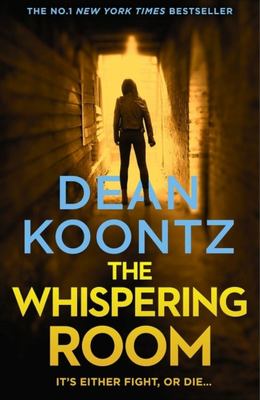 $5.00
AUD
Category: Dean Koontz | Series: Jane Hawk Ser.
Jane Hawk - fiction's most relentless, resourceful, stunning new heroine - continues her battle against a murderous conspiracy in the riveting sequel to The Silent Corner. Mild-mannered, beloved school teacher Cora Gundersun takes her own life, and many others', in a shocking act of carnage. When the di sturbing contents of her secret journal are discovered, it seems certain that she must have been insane. But Jane Hawk knows better. In the wake of her husband's inexplicable suicide - and the equally mysterious deaths of scores of other unlikely individuals - Jane picks up the trail of a secret cabal of powerful players using a terrifying technological breakthrough to gain power for their own monstrous ends. But these people never banked on a highly trained FBI agent willing to go rogue - and become the nation's most wanted fugitive - in order to derail their plans. Driven by love for her lost husband and by fear for the five-year-old son she has sent into hiding, Jane Hawk has become an unstoppable predator. Those she is hunting will have nowhere to run when her shadow falls across them. ...Show more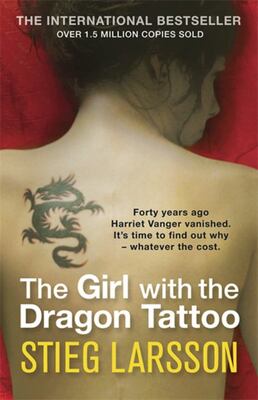 $5.00
AUD
Category: Other Authors | Series: Millennium Trilogy | Reading Level: good
Forty years ago, Harriet Vanger disappeared from a family gathering on the island owned and inhabited by the powerful Vanger clan. Her body was never found, yet her uncle is convinced it was murder - and that the killer is a member of his own tightly knit but dysfunctional family. He employs disgraced f inancial journalist Mikael Blomkvist and the tattooed, truculent computer hacker Lisbeth Salander to investigate. When the pair link Harriet's disappearance to a number of grotesque murders from forty years ago, they begin to unravel a dark and appalling family history. But the Vangers are a secretive clan, and Blomkvist and Salander are about to find out just how far they are prepared to go to protect themselves. ...Show more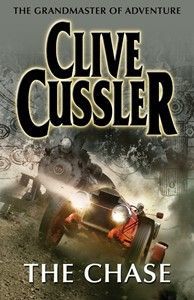 $5.00
AUD
Category: Clive Cussler
 In April 1950, the rusting hulk of a steam locomotive rises from the waters of a Montana lake, revealing the remains of three men who died forty-four years before - astonishing all those who look on. Back to 1906 - the American West has been suffering a two-year crime spree: a string of bank robberies by one man who murders all witnesses, and then vanishes without a trace. The US government brings in the best man they can find - a no-nonsense detective named Isaac Bell who has caught thieves and killers from coast to coast. But he has never had a challenge like this one. From Arizona to Colorado to the streets of San Francisco, he pursues the best criminal mind he has ever encountered. Soon, it will take all of Bell's skills not to prevail . . . but merely to survive. First published 2007. ...Show more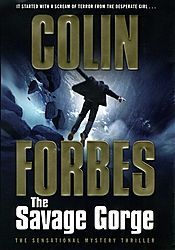 $5.00
AUD
Category: Other Authors
Tweed and Paula of the SIS take over the brutal murder case of two attractive women from plodding Chief Inspector Reebeck. A vital clue leads them to a remote rural county controlled by the dangerously human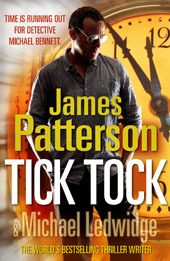 Tick Tock
by James Patterson
$5.00
AUD
Category: James Patterson | Series: Michael Bennett Ser.
A bomb set in one of New York's busiest places is discovered before it explodes. But relief turns to terror when the police realise it is just a warning of greater devastation to come. The city calls on Detective Michael Bennett, pulling him away from a seaside vacation with his ten adopted children and their beloved nanny, Mary Catherine – leaving his entire family open to attack. Bennett enlists the help of a former colleague, FBI Agent Emily Parker. His affection for Emily grows into attraction and then something stronger, and his relationship with Mary Catherine takes an unexpected turn. Another horrifying crime leads Bennett to a shocking discovery that exposes the killer's pattern – and the earth-shattering enormity of his plan. ...Show more