All the pre-loved books are in excellent condition, no dog ears or a message from Aunty Shirley saying Merry Christmas 1984.
The description will detail any minor wear and tear.
Any four mixed pre-loved books purchased, qualify for free Perth & Peel metro area delivery.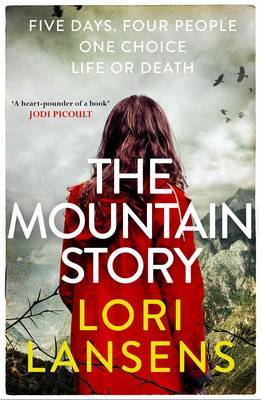 $10.00
AUD
Category: Drama
Four go up the mountain - but only three come down again ...On the anniversary of the day his best friend, Byrd, had a tragic accident on the mountain which had been the boys' paradise and escape, Wolf Truly reaches for the summit again with the intention of not coming home. But Wolf meets three women i n the cable car on the way up from Palm Springs and finds himself agreeing to help them get to a mountain lake. As the weather suddenly deteriorates, the group is stranded on a lethal ridge as the lights of the city twinkle below, so close and yet so terrifyingly far away. Those who will survive the ordeal will do so through a mixture of bravery, determination and self-revelation. 'Lori Lansens has created a heart-pounder of a book that is every bit as much of an emotional roller-coaster as an adventurous one. Filled with richly drawn characters, unexpected twists, and gritty details about survival' Jodi Picoult ...Show more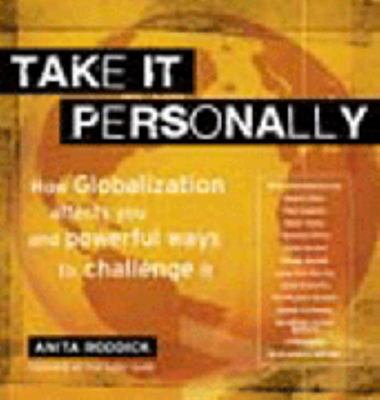 $10.00
AUD
Category: Business
In this work, outspoken business leader Anita Roddick brings together the voices of some of the most prominent authorities on the phenomenon of Globalization, including Susan George, David Korten and Naomi Klein. Full of images, this book gets right to the heart of the issue, exploding the myths that wo uld have us believe Globalization is a force for good. Covering aspects of the subject as diverse as human rights, the environment, international finance, health, the food we eat and trade, the book combines medium-length articles with quotes, case notes and interviews. This book constitutes a call to action, showing how each and every one of us can take on the corporate. ...Show more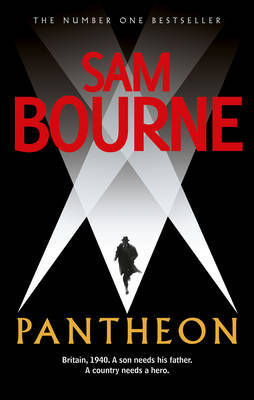 $12.00
AUD
Category: Crime and Thrillers
The darkest secrets of World War II! finally revealed. The number one bestseller returns with his most explosive book to date. Europe is ablaze. America is undecided about joining the fight against Nazism. And James Zennor, a brilliant, troubled, young Oxford don is horrified. He returns one morning fro m rowing to discover that his wife has disappeared with their young son, leaving only a note declaring her continuing love. A frantic search through wartime England leads James across the Atlantic and to one of America's greatest universities, its elite clubs and secret societies - right to the heart of the American establishment. And in his hunt for his family, James unearths one of the darkest and deadliest secrets of a world at war! ...Show more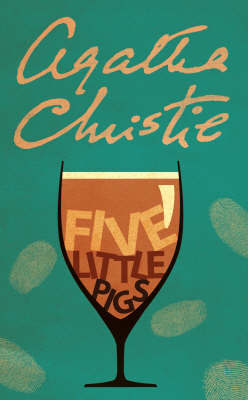 $10.00
AUD
Category: Classic Fiction | Series: Poirot
Agatha Christie's ingenious murder mystery, reissued with a striking new cover designed to appeal to the latest generation of Agatha Christie fans and book lovers. Beautiful Caroline Crale was convicted of poisoning her husband, yet there were five other suspects: Philip Blake (the stockbroker) who went to market; Meredith Blake (the amateur herbalist) who stayed at home; Elsa Greer (the three-time divorcee) who had roast beef; Cecilia Williams (the devoted governess) who had none; and Angela Warren (the disfigured sister) who cried 'wee wee wee' all the way home. It is sixteen years later, but Hercule Poirot just can't get that nursery rhyme out of his mind... ...Show more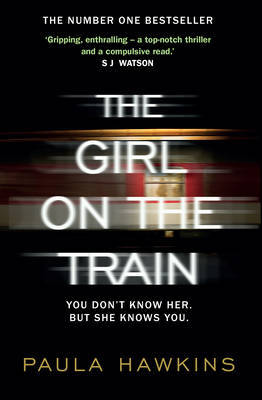 $14.95
AUD
Category: Crime and Thrillers
"Gripping, enthralling - a top-notch thriller and a compulsive read". (S J Watson, bestselling author of Before I Go To Sleep). Rachel catches the same commuter train every morning. She knows it will wait at the same signal each time, overlooking a row of back gardens. She's even started to feel like sh e knows the people who live in one of the houses. 'Jess and Jason', she calls them. Their life - as she sees it - is perfect. If only Rachel could be that happy. And then she sees something shocking. It's only a minute until the train moves on, but it's enough. Now everything's changed. Now Rachel has a chance to become a part of the lives she's only watched from afar. Now they'll see; she's much more than just the girl on the train. ...Show more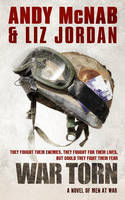 $10.00
AUD
Category: Crime and Thrillers
Set both in Afghanistan and the UK, War Torn revolves around a close knit group of soldiers and their friends, families, and loved ones.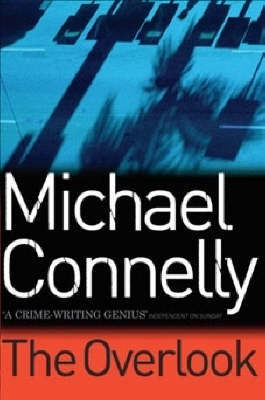 $12.00
AUD
Category: Crime and Thrillers
The pulse-quickening new thriller from master of suspense Michael Connelly sees Harry Bosch plunged into the dangerous world of international terrorism. When a physicist is murdered in LA it seems the killer has no fear of publicity, leaving the body on The Overlook, a site with a stunning view over the city. And when it's discovered that the victim turned over a quantity of a lethal chemical to his killer before he died, Harry knows he has more than just a single death to worry about. Alongside the forces of Homeland Security, Harry realises he must solve the murder or face unimaginable consequences.Soon, Bosch is in a race against time, not only against the culprits, but also against the Department of Homeland Security and the FBI (in the form of Harry's one-time lover Rachel Walling), who are convinced that this case is too important for the likes of the LAPD. It is Bosch's job to prove them all wrong. ...Show more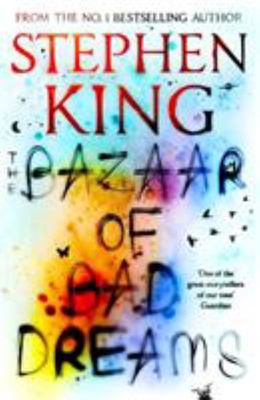 $15.00
AUD
Category: Crime and Thrillers | Reading Level: near fine
The short story OBITS won the 2016 Edgar for best short story. The No. 1 bestselling writer Stephen King presents a generous collection of thrilling stories and introduces each with a revelatory piece on when, where or how he came to write it. There is a treasure here for every reader: a man who keeps r eliving exactly the same life, repeating his mistakes over and over again; a columnist who kills people by writing their obituaries; a poignant tale about the end of the human race and a firework competition between neighbours which reaches an explosive climax. 'I made them especially for you,' says King. 'Feel free to examine them, but please be careful. The best of them have teeth.' TABLE OF CONTENTS FOR THE BAZAAR OF BAD DREAMS Introduction Mile 81 Premium Harmony Batman and Robin Have an Altercation The Dune Bad Little Kid A Death The Bone Church Morality Afterlife Ur Herman Wouk Is Still Alive Under the Weather Blockade Billy Mister Yummy Tommy The Little Green God of Agony That Bus Is Another World Obits Drunken Fireworks Summer Thunder ...Show more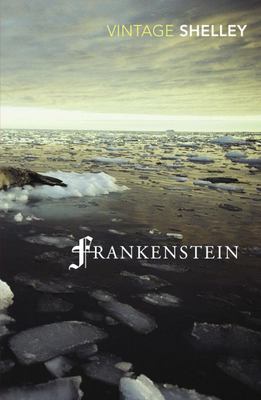 $5.00
AUD
Category: Classic Fiction | Series: Vintage Magic Ser.
The epic battle between man and monster reaches its greatest pitch in the famous story of Frankenstein. In trying to create life, the young student Victor Frankenstein unleashes forces beyond his control, setting into motion a long and tragic chain of events that brings Victor himself to the very brink. How he tries to destroy his creation, as it destroys everything Victor loves, is a powerful story of love, friendship ... and horror. ...Show more