All the pre-loved books are in excellent condition, no dog ears or a message from Aunty Shirley saying Merry Christmas 1984.
The description will detail any minor wear and tear.
Any four mixed pre-loved books purchased, qualify for free Perth & Peel metro area delivery.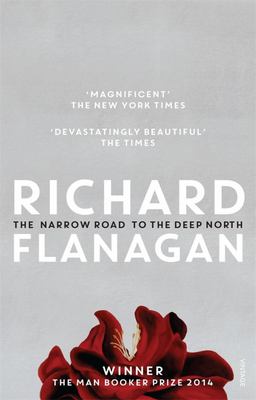 $5.00
AUD
Category: Other Authors | Reading Level: very good
PRE LOVED - Winner of the Man Booker Prize 2014. A novel of the cruelty of war, tenuousness of life and the impossibility of love. August, 1943. In the despair of a Japanese POW camp on the Thai-Burma death railway, Australian surgeon Dorrigo Evans is haunted by his love affair with his uncle's young w ife two years earlier. Struggling to save the men under his command from starvation, from cholera, from beatings, he receives a letter that will change his life forever. This savagely beautiful novel is a story about the many forms of love and death, of war and truth, as one man comes of age, prospers, only to discover all that he has lost. 'The Narrow Road to the Deep Northis a big, magnificent novel of passion and horror and tragic irony. Its scope, its themes and its people all seem to grow richer and deeper in significance with the progress of the story, as it moves to its extraordinary resolution. It's by far the best new novel I've read in ages.' - Patrick McGrath 'Beyond comparison . . . an immense achievement . . . Wilfred Owen wrote of his Great War verse- "My subject is war, and the pity of war. The poetry is in the pity." Flanagan's triumph is to find poetry without any pity at all.' - Geordie Williamson, The Australian 'A story of war and star-crossed lovers, the novel is also a profound meditation on life and time, memory and forgetting . . . a magnificent achievement.' - Katharine England, Adelaide Advertiser 'A masterpiece . . . The Narrow Roadis an extraordinary piece of writing and a high point in an already distinguished career.' - Michael Williams, The Guardian ...Show more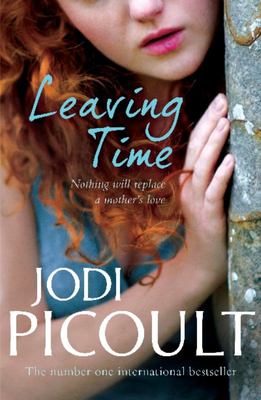 $5.00
AUD
Category: Jodi Picoult | Reading Level: good
 The gripping story of a daughter searching for her missing mother - one of Jodi Picoult's most powerful and affecting novels yet.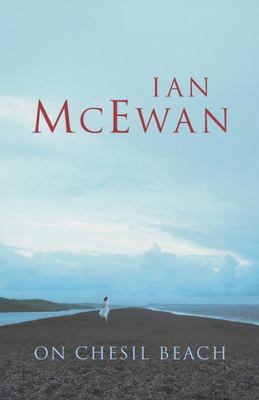 $8.00
AUD
Category: Ian McEwan | Reading Level: very good
Shortlisted for the 2007 Man Booker Prize. It is June 1962. In a hotel on the Dorset coast, overlooking Chesil Beach, Edward and Florence, who got married that morning, are sitting down to dinner in their room. Neither is entirely able to suppress their anxieties about the wedding night to come... On Ch esil Beach is another masterwork from Ian McEwan - a story about how the entire course of a life can be changed by a gesture not made or a word not spoken. First published 2007. ...Show more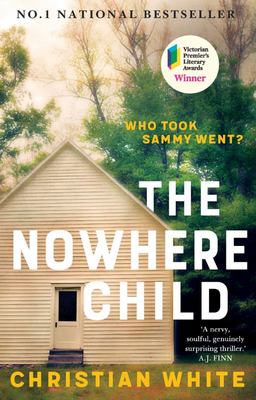 $10.00
AUD
Category: Other Authors
 'Her name is Sammy Went. This photo was taken on her second birthday. Three days later she was gone.' On a break between teaching photography classes in Melbourne, Kim Leamy is approached by a stranger investigating the disappearance of a little girl from her Kentucky home twenty-eight years earlier. H e believes Kim is that girl. At first she brushes it off, but when Kim scratches the surface of her family history in Australia, questions arise that aren't easily answered. To find the truth, she must travel to Sammy's home of Manson, Kentucky, and into a dark past. As the mystery of Sammy's disappearance unravels and the town's secrets are revealed, this superb novel builds towards an electrifying climax. Inspired by Gillian Flynn's frenetic suspense and Stephen King's masterful world-building, The Nowhere Child is a combustible tale of trauma, cult, conspiracy and memory. It is the remarkable debut of Christian White, an exhilarating new Australian talent. ...Show more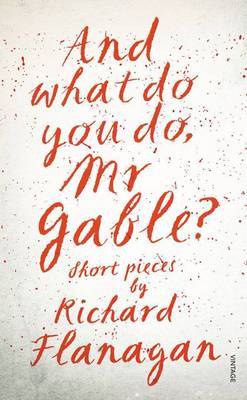 $5.00
AUD
Category: Other Authors
'And what do you do, Mr Faulkner?' asked Clark Gable after being introduced to William Faulkner at a party. 'I write,' replied Faulkner. 'And what do you do, Mr Gable?' Collected here for the first time are the very best of Richard Flanagan's wide-ranging, free-wheeling writings on everything from direc ting film and writing novels to a near fatal kayak trip; from baking bread to bushfires to art to war; from Kosovar refugees on the run to Jorge Luis Borges to his celebrated essay on the rape of Tasmania's forests, credited as a key to halting Gunns' two billion dollar pulp mill. Sparkling, moving and always surprising, this is exhilarating reading from one of Australia's best writers. ...Show more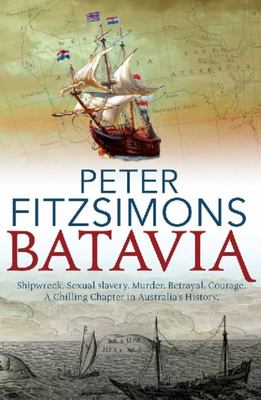 Batavia
by Peter FitzSimons
$10.00
AUD
Category: Other Authors
The shipwreck of the Batavia combines in just the one tale the birth of the world's first corporation, the brutality of colonisation, the battle of good versus evil, the derring-do of sea-faring adventure, mutiny, love, lust, blood-lust, petty fascist dictatorship, criminality, a reign of terror, murder s most foul, sexual slavery, natural nobility, survival, retribution, rescue, first contact with native peoples and so much more. The story is set in 1629, when the pride of the Dutch East India Company, the Batavia, is on its maiden voyage en route from Amsterdam to the Dutch East Indies, laden down with the greatest treasure to leave Holland. The magnificent ship is already boiling over with a mutinous plot that is just about to break into the open when, just off the coast of Western Australia, it strikes an unseen reef in the middle of the night. While Commandeur Francisco Pelsaert decides to take the long-boat across 2000 miles of open sea for help, his second-in-command Jeronimus Cornelisz takes over, quickly deciding that 250 people on a small island is unwieldy for the small number of supplies they have. Quietly, he puts forward a plan to 40-odd mutineers how they could save themselves, kill most of the rest and spare only a half-dozen or so women, including his personal fancy, Lucretia Jansz - one of the noted beauties of Holland - to service their sexual needs. A reign of terror begins, countered only by a previously anonymous soldier Wiebbe Hayes, who begins to gather to him those are prepared to do what it takes to survive...hoping against hope that the Commandeur will soon be coming back to them with the rescue yacht. It all happened, long ago, and it is for a very good reason that Peter FitzSimons has long maintained that this is "far and away the greatest story in Australia's history, if not the world's." ...Show more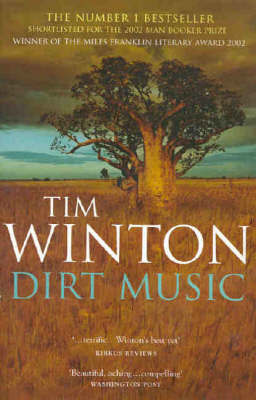 $5.00
AUD
Category: Other Authors
Georgie Jutland is a mess. At forty, with her career in ruins, she finds herself stranded in White Point with a fisherman she doesn't love and two kids whose dead mother she can never replace. Her days have fallen into domestic tedium and social isolation. Her nights are a blur of vodka and pointless lo itering in cyberspace. Leached of all confidence, Georgie has lost her way; she barely recognises herself. One morning, in the boozy pre-dawn gloom, she looks up from the computer screen to see a shadow lurking on the beach below, and a dangerous new element enters her life. Luther Fox, the local poacher. Jinx. Outcast In prose as haunting and beautiful as its western setting, "Dirt Music" confirms Tim Winton's status as one of the finest novelists of his generation. ...Show more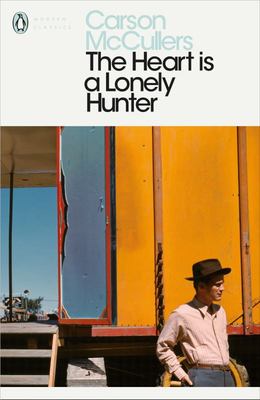 $5.00
AUD
Category: Other Authors | Series: Penguin Classics Ser. | Reading Level: good
A group of people have little in common except that they are all hopelessly lonely. A young girl, a drunken socialist and a black doctor are drawn to a gentle, sympathetic deaf mute, whose presence changes their lives.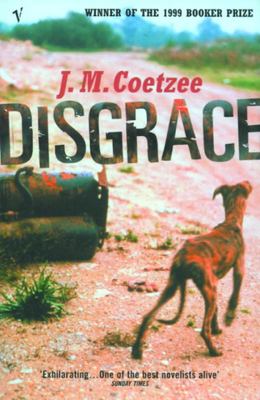 Disgrace
by J. M. Coetzee
$5.00
AUD
Category: Other Authors | Reading Level: very good
"INCLUDES A READING GUIDE After years teaching Romantic poetry at the Technical University of Cape Town, David Lurie, middle-aged and twice divorced, has an impulsive affair with a student. The affair sours; he is denounced and summoned before a committee of inquiry. Willing to admit his guilt, but refu sing to yield to pressure to repent publicly, he resigns and retreats to his daughter Lucy's isolated smallholding. or a time, his daughter's influence and the natural rhythms of the farm promise to harmonise his discordant life. But the balance of power in the country is shifting. He and Lucy become victims of a savage and disturbing attack which brings into relief all the faultlines in their relationship." ...Show more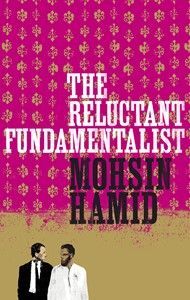 $10.00
AUD
Category: Other Authors
Shortlisted for the 2007 Man Booker Prize. At a cafe table in Lahore, a Pakistani man begins the tale that has led to his fateful meeting with an uneasy American stranger... Changez is living an immigrant's dream of America. He thrives on the energy of New York, his work at an elite firm, and his buddin g relationship. For a time, it seems that nothing will stand in the way of his meteoric rise to success. But in the wake of September 11, Changez finds his relationship crumbling and his exalted status overturned. Allegiances are subsequently unearthed, proving themselves more fundamental than money, power and maybe even love. First published 2007. ...Show more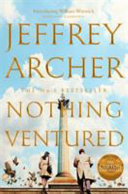 $10.00
AUD
Category: Jeffrey Archer | Series: William Warwick Novels Ser. | Reading Level: very good
This is not a detective story, this is a story about the making of a detective...William Warwick has always wanted to be a detective, and decides, much to his father's dismay, that rather than become a barrister like his father, Sir Julian Warwick QC, and his sister Grace, he will join London's Metropol itan Police Force. After graduating from university, William begins a career that will define his life: from his early months on the beat under the watchful eye of his first mentor, Constable Fred Yates, to his first high-stakes case as a fledgling detective in Scotland Yard's arts and antiquities squad. Investigating the theft of a priceless Rembrandt painting from the Fitzmolean Museum, he meets Beth Rainsford, a research assistant at the gallery who he falls hopelessly in love with, even as Beth guards a secret of her own that she's terrified will come to light. While William follows the trail of the missing masterpiece, he comes up against suave art collector Miles Faulkner and his brilliant lawyer, Booth Watson QC, who are willing to bend the law to breaking point to stay one step ahead of William. Meanwhile, Miles Faulkner's wife, Christina, befriends William, but whose side is she really on? Nothing Ventured heralds the start of a brand new series in the style of Jeffrey Archer's number one Sunday Times bestselling The Clifton Chronicles: telling the story of the life of William Warwick - as a family man and a detective who will battle throughout his career against a powerful criminal nemesis. Through twists, triumph and tragedy, this series will show that William Warwick is destined to become one of Jeffrey Archer's most enduring legacies. ...Show more