All the pre-loved books are in excellent condition, no dog ears or a message from Aunty Shirley saying Merry Christmas 1984.
The description will detail any minor wear and tear.
Any four mixed pre-loved books purchased, qualify for free Perth & Peel metro area delivery.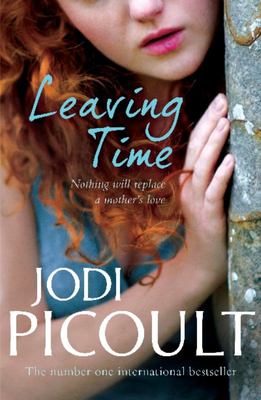 $5.00
AUD
Category: Jodi Picoult | Reading Level: good
 The gripping story of a daughter searching for her missing mother - one of Jodi Picoult's most powerful and affecting novels yet.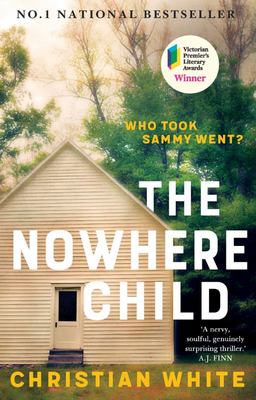 $10.05
AUD
Category: Other Authors
 'Her name is Sammy Went. This photo was taken on her second birthday. Three days later she was gone.' On a break between teaching photography classes in Melbourne, Kim Leamy is approached by a stranger investigating the disappearance of a little girl from her Kentucky home twenty-eight years earlier. H e believes Kim is that girl. At first she brushes it off, but when Kim scratches the surface of her family history in Australia, questions arise that aren't easily answered. To find the truth, she must travel to Sammy's home of Manson, Kentucky, and into a dark past. As the mystery of Sammy's disappearance unravels and the town's secrets are revealed, this superb novel builds towards an electrifying climax. Inspired by Gillian Flynn's frenetic suspense and Stephen King's masterful world-building, The Nowhere Child is a combustible tale of trauma, cult, conspiracy and memory. It is the remarkable debut of Christian White, an exhilarating new Australian talent. ...Show more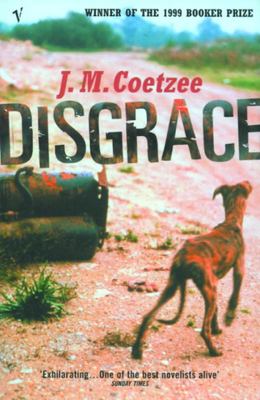 Disgrace
by J. M. Coetzee
$5.00
AUD
Category: Other Authors | Reading Level: very good
"INCLUDES A READING GUIDE After years teaching Romantic poetry at the Technical University of Cape Town, David Lurie, middle-aged and twice divorced, has an impulsive affair with a student. The affair sours; he is denounced and summoned before a committee of inquiry. Willing to admit his guilt, but refu sing to yield to pressure to repent publicly, he resigns and retreats to his daughter Lucy's isolated smallholding. or a time, his daughter's influence and the natural rhythms of the farm promise to harmonise his discordant life. But the balance of power in the country is shifting. He and Lucy become victims of a savage and disturbing attack which brings into relief all the faultlines in their relationship." ...Show more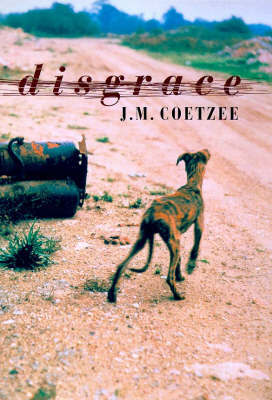 $10.00
AUD
Category: Other Authors
A divorced, middle-aged English professor finds himself increasingly unable to resist affairs with his female students. When discovered by the college authorities he is expected to apologize to save his job, but instead he refuses and resigns, retiring to live with his daughter on her remote farm.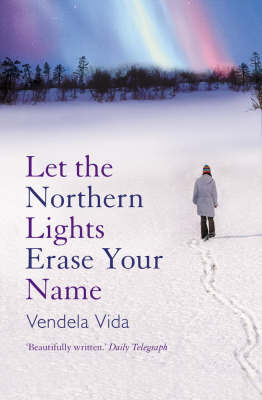 $5.00
AUD
Category: Other Authors
Atlantic Books is proud and excited to publish the stunning second novel by Vendela Vida, 'the hottest young writer in US fiction' - ("Guardian").This novel is for fans of Miss Smilla's "Feeling for Snow", Alice Greenway, Nicole Krauss, Kazuo Ishiguro, Zadie Smith, Jhumpa Lahiri, and Barbara Kingsolver. When Clarissa Iverton was fourteen years old, her mother disappeared leaving Clarissa to be raised by her father. Upon his death, Clarissa, now twenty-eight, discovers he wasn't her father at all. Abandoning her fiance, Clarissa travels from New York to Helsinki, and then north of the Arctic Circle - to Lapland. There, under the northern lights, Clarissa not only unearths her family's secrets, but also the truth about herself. First published 2007. ...Show more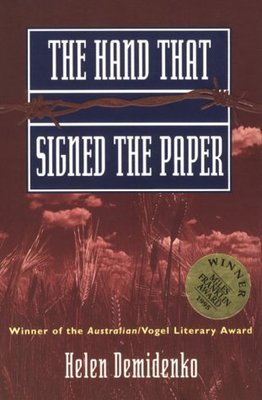 $5.00
AUD
Category: Other Authors
The story of the colonised people of Ukraine and those that sided with the Nazis during the Second World War.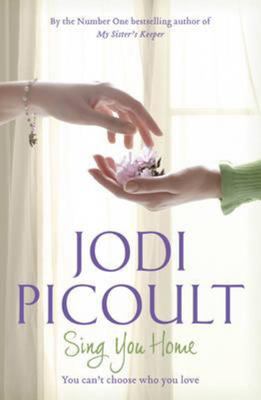 $5.00
AUD
Category: Jodi Picoult
THE INTERNATIONALLY BESTSELLING AUTHOR 'Jodi Picoult takes a controversial and provocative subject and uses it as a backdrop to a touching and emotional drama' Sunday Express Zoe and Max Baxter spent ten years trying to get pregnant, until the heartbreak of their failure finally broke their marriage ap art. After the dissolution of their marriage, each seems on their own path to healing, as Max turns himself towards an evangelical church whilst Zoe finds solace in a new relationship with a woman, Vanessa. But when Zoe and Vanessa approach Max to ask to use the frozen embryos left from their marriage, these paths come hurtling face to face. In Max's eyes, Zoe and Vanessa's desire to raise a child together is an aberration. And Zoe is not prepared to let her desire for a child go without a fight. International bestselling author Jodi Picoult draws a touching and sensitive portrait of what it truly means to be a family in our society today in this compelling bestseller. ...Show more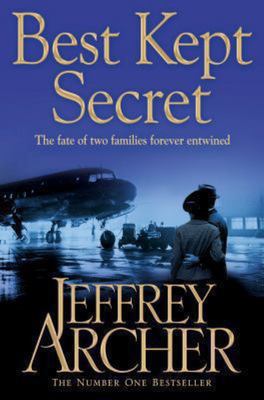 $5.00
AUD
Category: Jeffrey Archer | Series: The\Clifton Chronicles Ser. | Reading Level: 16
1945. The vote in the House of Lords as to who should inherit the Barrington family fortune has ended in a tie. The Lord Chancellor's deciding vote will cast a long shadow on the lives of Harry Clifton and Giles Barrington. Harry returns to America to promote his latest novel, while his beloved Emma go es in search of the little girl who was found abandoned in her father's office on the night he was killed. When the General Election is called, Giles Barrington has to defend his seat in the House of Commons and is horrified to discover who the Conservatives select to stand against him. But it is Sebastian Clifton, Harry and Emma's son, who ultimately influences his uncle's fate. In 1957, Sebastian wins a scholarship to Cambridge, and a new generation of the Clifton family march onto the page. After Sebastian is expelled from school, he unwittingly becomes caught up in an international art fraud involving a Rodin statue that is worth far more than the sum it raises at auction. Does he become a millionaire? Does he go to Cambridge? Is his life in danger? Best Kept Secret, the third book in Jeffrey Archer's gripping family saga The Clifton Chronicles, will answer all these questions, but once again, pose so many more.   ...Show more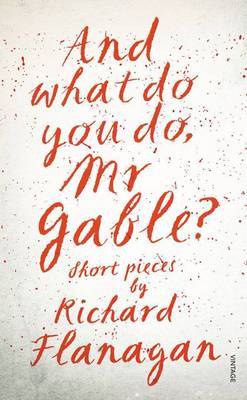 $5.00
AUD
Category: Other Authors
'And what do you do, Mr Faulkner?' asked Clark Gable after being introduced to William Faulkner at a party. 'I write,' replied Faulkner. 'And what do you do, Mr Gable?' Collected here for the first time are the very best of Richard Flanagan's wide-ranging, free-wheeling writings on everything from direc ting film and writing novels to a near fatal kayak trip; from baking bread to bushfires to art to war; from Kosovar refugees on the run to Jorge Luis Borges to his celebrated essay on the rape of Tasmania's forests, credited as a key to halting Gunns' two billion dollar pulp mill. Sparkling, moving and always surprising, this is exhilarating reading from one of Australia's best writers. ...Show more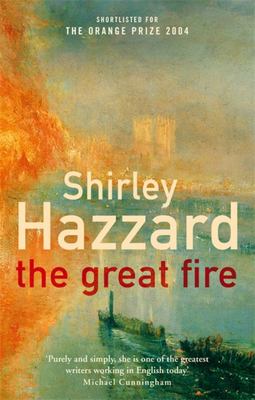 $5.00
AUD
Category: Other Authors
A great writer's sweeping story of men and women struggling to reclaim their lives in the aftermath of world conflict       The Great Fire is Shirley Hazzard's first novel since The Transit of Venus, which won the National Book Critics Circle Award in 1981. The conflagration of her title is the Second W orld War. In war-torn Asia and stricken Europe, men and women, still young but veterans of harsh experience, must reinvent their lives and expectations, and learn, from their past, to dream again. Some will fulfill their destinies, others will falter. At the center of the story, Aldred Leith, a brave and brilliant soldier, finds that survival and worldly achievement are not enough. HelenDriscoll, a young girl living in occupied Japan and tending her dying brother, falls in love, and in the process discovers herself.     In the looming shadow of world enmities resumed, and of Asia's coming centrality in world affairs, a man and a woman seek to recover self-reliance, balance, and tenderness, struggling to reclaim their humanity.      The Great Fire is the winner of the 2003 National Book Award for Fiction. ...Show more