All the pre-loved books are in excellent condition, no dog ears or a message from Aunty Shirley saying Merry Christmas 1984.
The description will detail any minor wear and tear.
Any four mixed pre-loved books purchased, qualify for free Perth & Peel metro area delivery.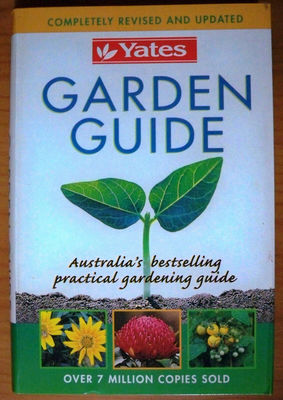 $5.00
AUD
Category: Pre loved Non Fiction
This authoritative, practical guide includes chapters on soil, design, perfect lawns, trees and shrubs, and much more. This guide is revised and updated every four years to meet the challenges of new generations of gardeners.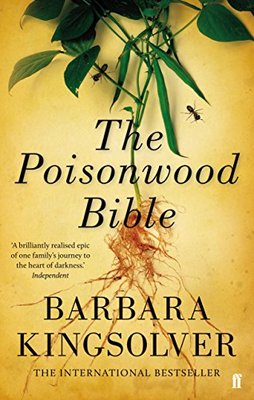 $5.00
AUD
Category: Pre loved Non Fiction | Reading Level: very good
Told by the wife and four daughters of Nathan Price, a fierce evangelical Baptist who takes his family and mission to the Belgian Congo in 1959, The Poisonwood Bible is the story of one family's tragic undoing and remarkable reconstruction over the course of three decades in postcolonial Africa. They ca rry with them all they believe they will need from home, but soon find that all of it - from garden seeds to Scripture - is calamitously transformed on African soil. First published 1998. ...Show more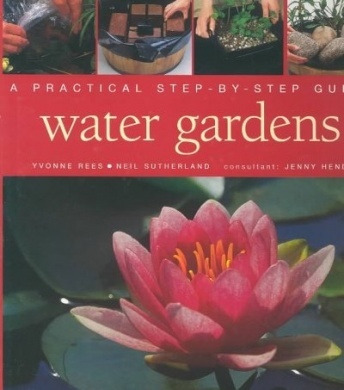 $5.00
AUD
Category: Pre loved Non Fiction
For beginners and "improving" gardeners, this is a practical step-by-step guide to planning, building and planting up a water feature.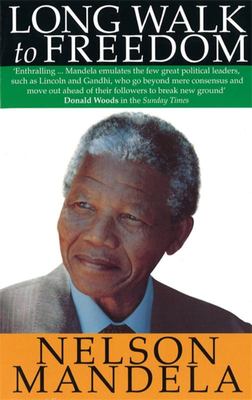 $5.00
AUD
Category: Pre loved Non Fiction | Reading Level: good
2018 is the centenary of Nelson Mandela's birth 'The authentic voice of Mandela shines through this book . . . humane, dignified and magnificently unembittered' The Times The riveting memoirs of the outstanding moral and political leader of our time, A Long Walk to Freedom brilliantly re-creates the d rama of the experiences that helped shape Nelson Mandela's destiny. Emotive, compelling and uplifting, A Long Walk to Freedom is the exhilarating story of an epic life; a story of hardship, resilience and ultimate triumph told with the clarity and eloquence of a born leader. 'Burns with the luminosity of faith in the invincible nature of human hope and dignity . . . Unforgettable' Andre Brink 'Enthralling . . . Mandela emulates the few great political leaders such as Lincoln and Gandhi, who go beyond mere consensus and move out ahead of their followers to break new ground' Sunday Times ...Show more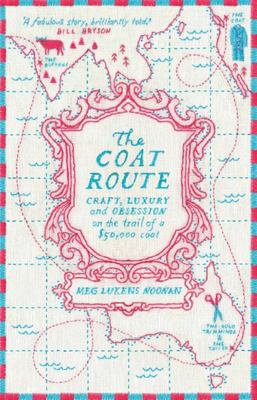 $10.00
AUD
$14.95
(33% off)
Category: Pre loved Non Fiction
In today's world of fast fashion, is there a place for a handcrafted $50,000 coat? To answer that question, Meg Noonan unravels the story of the coat's provenance. Her journey takes readers to the Sydney studio of John Cutler, a fourth-generation tailor who works magic with scissors and thread; to the r emote mountains of Peru, where villagers shear vicunas (a rare animal known for its soft fleece); to the fabulous Florence headquarters of Stefano Ricci, the world's greatest silk designer; to the esteemed French textile company Dormeuil; to the English button factory that makes products out of Indian buffalo horn; and to the workshop of the engraver who made the 18-carat gold plaque that sits inside the collar. These individual artisans and family-owned companies are part of the rich tapestry of bespoke tailoring, which began in 17th-century London. They have stood against the tide of mass consumerism, but their dedication to their craft is about more than maintaining tradition; they have found increasing reason to believe that their way is best - for customers, for the environment, and for the workers involved. Fascinating, surprising, and entertaining, The Coat Route is a timely love song to things of lasting value in our disposable culture. ...Show more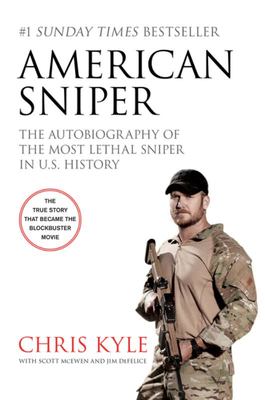 American Sniper
by Chris Kyle; Jim DeFelice; Scott McEwen
$10.00
AUD
Category: Pre loved Non Fiction | Reading Level: very good
The #1 New York Times bestselling memoir of U.S. Navy Seal Chris Kyle, and the source for Clint Eastwood's blockbuster movie which was nominated for six academy awards, including best picture. From 1999 to 2009, U.S. Navy SEAL Chris Kyle recorded the most career sniper kills in United States military h istory. His fellow American warriors, whom he protected with deadly precision from rooftops and stealth positions during the Iraq War, called him "The Legend"; meanwhile, the enemy feared him so much they named him al-Shaitan ("the devil") and placed a bounty on his head. Kyle, who was tragically killed in 2013, writes honestly about the pain of war--including the deaths of two close SEAL teammates--and in moving first-person passages throughout, his wife, Taya, speaks openly about the strains of war on their family, as well as on Chris. Gripping and unforgettable, Kyle's masterful account of his extraordinary battlefield experiences ranks as one of the great war memoirs of all time. --MARCUS LUTTRELL, author of Lone Survivor ...Show more
$10.00
AUD
Category: Pre loved Non Fiction
'From the moment I am born, I am like no-one else around me. I am a fish out of water. Even in the pool.' Leisel Jones is rightly regarded as one of the greatest breaststrokers ever. At just fifteen, she won two silver medals at the Sydney Olympic Games in 2000; she went on to win gold at Athens and Bei jing, and at London 2012 became the first Australian swimmer to compete at four Olympics. For the first time, Leisel candidly describes what it's like to be thrust into the limelight so young. She reveals the constant pressure she was under - from coaches, from the media and from herself - to be perfect. Despite the highs of her swimming stardom, she suffered depression, and at one time planned to take her own life. In London, criticised in the media for her weight, and appalled by the bulling and dysfunction in the Australian swim team, Leisel nevertheless handled herself with great composure. She has emerged with maturity and good humour, having finally learnt how to be herself and live with confidence. Body Lengths is the inspiring story of an Australian sporting hero, told with humour, optimism and style. 'There were times when it wasn't easy for Leisel, but she came through as one of the greatest swimmers of all time.' Ray Warren 'Lethal Leisel was an incredible role model and an inspiration for my generation. She epitomises the Olympic dream!' Sally Fitzgibbons ...Show more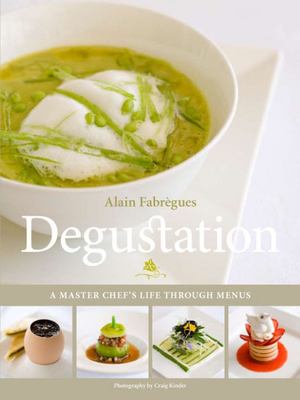 Degustation
by Alain Fabrégues; Craig Kinder (Photographer)
$15.00
AUD
Category: Cookery - Food - Drink
Much like a degustation menu, this cookbook is presented in many parts, each a complimentary element in Fabregues' 45-year culinary journey from apprentice in Bordeaux to running The Loose Box, arguably Australia's finest French restaurant."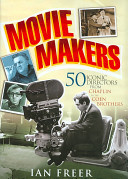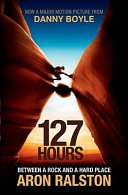 $5.00
AUD
Category: Pre loved Non Fiction
On Sunday April 27, 2003, 27-year old Aron Ralston set off for a day's hiking in the Utah canyons. Dressed in a t-shirt and shorts, Ralston, a seasoned climber, figured he'd hike for a few hours and then head off to work. 40 miles from the nearest paved road, he found himself on top of an 800-pound boul der. As he slid down and off of the boulder it shifted, trapping his right hand against the canyon wall. No one knew where he was; he had little water; he wasn't dressed correctly; and the boulder wasn't going anywhere. He remained trapped for five days in the canyon: hypothermic at night, de-hydrated and hallucinating by day. Finally, he faced the most terrible decision of his life: braking the bones in his wrist by snapping them against the boulder, he hacked through the skin, and finally succeeded in amputating his right hand and wrist. The ordeal, however, was only beginning. He still faced a 60-foot rappell to freedom, and a walk of several hours back to his car - along the way, he miraculously met a family of hikers, and with his arms tourniqued, and blood-loss almost critical, they heard above them the whir of helicopter blades; just in time, Aron was rescued and rushed to hospital. Since that day, Aron has had a remarkable recovery. He is back out on the mountains, with an artificial limb; he speaks to select groups on his ordeal and rescue; and amazingly, he is upbeat, positive, and an inspiration to all who meet him. This is the account of those five days, of the years that led up to them, and where he goes from here. It is narrative non-fiction at its most compelling. ...Show more