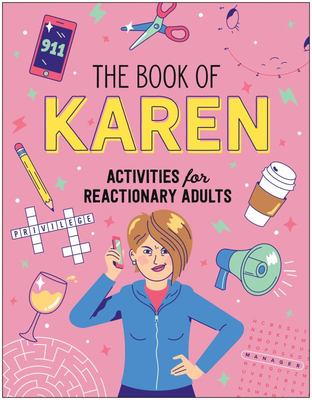 $27.99
AUD
Category: Social issues, cultural & politics
The Book of Karen: Activties for Reactionary Adults demands only one thing: you laugh at them.Karen and Kevin demand a lot these days. From speaking to a manager to seeing birth certificates to requiring permits to sell lemonade, there's no 911 call they won't make, no social norm nor grace today's put- upon white person won't upend, in an effort to exercise and maintain their privilege.Filled with the kinds of stickers, brain teasers, word searches, crossword puzzles, riddles, connect-the-dots, crafts, fill-in-the-blanks, and prompts found in any traditional adult activity book, The Book of Karen subverts and parodies the genre by highlighting the horrible behaviours of the entitled women and men whose videoed and memed behaviours would be comical were they not so condemnable.As much an activity book as as it is as call to action, The Book of Karen contains a comprehensive and useful list of anti-Karen nonprofits, especially those focusing on social justice, voting rights, pay equity, LGBTQIA rights, immigration, hunger and food instability, disability services, and victim's rights to raise awareness and for readers to support, learn more about, and work with to fight the status quo.A portion of the proceeds from The Book of Karen will directly go to benefit The Equal Justice Initiative, a non-profit committee working to end mass incarceration and excessive punishment, challenging racial and economic injustice, and protecting the basic human rights for the most vulnerable Americans. ...Show more
Witness
by Louise Milligan
$34.99
AUD
Category: Social issues, cultural & politics
A masterful and deeply troubling expose, Witness is the culmination of almost five years' work for award-winning investigative journalist Louise Milligan. Charting the experiences of those who have the courage to come forward and face their abusers in high-profile child abuse and sexual assault cases, M illigan was profoundly shocked by what she found. She interviews high-profile members of the legal profession, including judges and prosecutors. And she speaks to the defence lawyers who have worked in these cases, discovering what they really think about victims and the process, and the impact that this has on their own lives. Witness is a call for change. Milligan exposes the devastating reality of the Australian legal system where truth is never guaranteed and, for victims, justice is often elusive.  ...Show more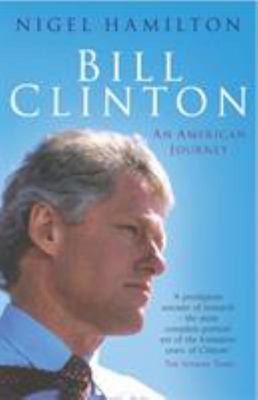 $14.95
AUD
Category: Biography | Reading Level: very good
Nigel Hamilton brings all the magisterial authority he brought to his Whitbread-winning biography of Monty, and all the talent for tracking down and verifying hidden, controversial material that he showed in JFK: Reckless Youth, which topped the American bestseller charts for months, in this new biograp hy of Bill Clinton. Born into a 'white trash' family in backwoods, racially segregated Arkansas, he suffered under an alcoholic, violent stepfather, on one occasion having to fight him physically in order to protect his mother. As a youth he would become inspired by the civil rights movement, particularly Martin Luther King, and as a student became a long-haired hippy musician, involved in radical politics and also discovering free love. Hamilton tells the story of how Clinton's sexual and political career developed hand in hand. This is a book about sexual politics on many levels, showing how Clinton's life was formed by changing attitudes. Here is a man who, far from being a sexual predator or exploiter of his position - like JFK - was swept to power because women adored him, whether Democratic party helpers, the women of the American electorate - or indeed Hilary Clinton, whose powerfully manipulative personality is shown to have been vital to his success. Clinton has been polygamous throughout his adult life, and Hamilton's fascinating portrait of a marriage examines Hilary's relationship with his quite astonishing number of girlfriends. The book also covers his time at Oxford as a Rhodes scholar, his political apprenticeship and his rise to power, culminating in his election as President in 1992. ...Show more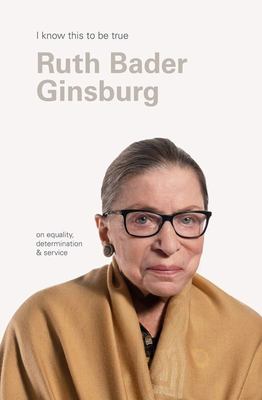 $18.99
AUD
Category: Social issues, cultural & politics | Series: I know this to be true
Associate Justice of the US Supreme Court and one of America's most admired jurists and social justice advocates, Ruth Bader Ginsburg answers fundamental questions about leadership, and what really matters to her.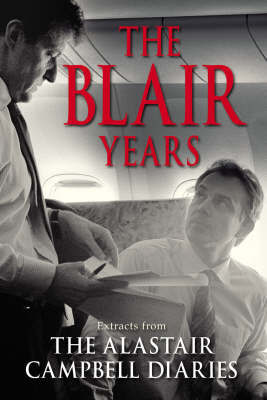 $30.00
AUD
Category: Social issues, cultural & politics
The "Blair Years" is the most compelling and revealing account of contemporary politics you will ever read. Taken from Alastair Campbell's daily diaries, it charts the rise of New Labour and the tumultuous years of Tony Blair's leadership, providing the first important record of a remarkable decade in o ur national life. ...Show more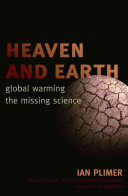 $19.95
AUD
Category: Social issues, cultural & politics
In this controversial new book Australia's leading geologist makes the case that carbon dioxide is just one of many factors that drive climate--and a relatively insignificant one at that. Heaven and Earth engagingly and comprehensively synthesizes what we know--or think we know -- about the sun, earth, ice, water, and air. Heaven and Earth is a powerful argument against many of the punitive--and expensive--laws that are now being passed to 'protect' our environment. Remember the great Alar scare of 1989? Remember when we were headed toward a New Ice Age? Remember when the Arctic was melting but the Antarctic was not? And when ethanol was the answer to everything? Ian Plimer's Heaven and Earth blows away the smoke and let's us look directly into the flame. ...Show more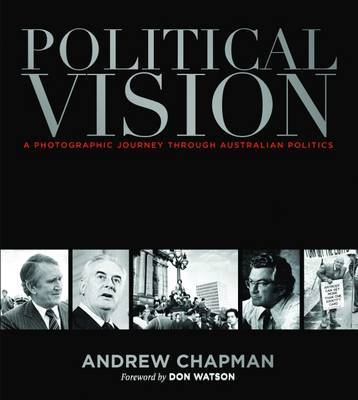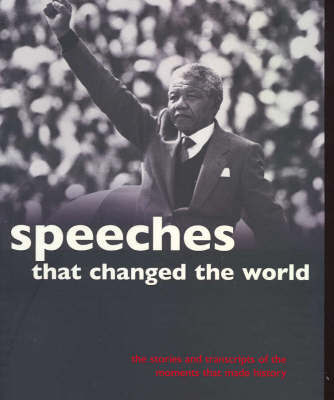 $20.00
AUD
Category: Social issues, cultural & politics
Since the beginning of time, great leaders have used their oratory powers to win and inspire followers. This book contains over fifty momentous speeches from a wide range of historical eras and nations, and will give readers a greater understanding of the events of the time.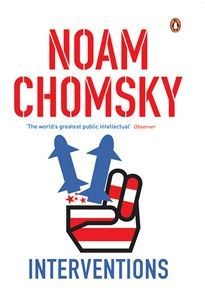 $15.95
AUD
Category: Social issues, cultural & politics
A timely, accessible and thought-provoking collection of commentary from the world's leading political intellectual and dissident Since 2002, Noam Chomsky has written a column for the New York Times Syndicate in which he cogently and critically examines the leading issues of the day. These columns have been published in newspapers around the world and have helped gain an even larger global audience for Chomsky's views. This powerful collection of his razor-sharp analyses covers the invasion and occupation of Iraq, the Bush presidency, the Israeli invasion of Lebanon, and other burning issues of our day. Firts published 2007. ...Show more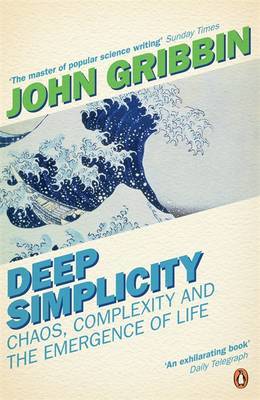 $15.95
AUD
Category: Social issues, cultural & politics
In this brilliantly enlightening book John Gribbin, the man who made quantum theory clear with In Search of Schrodinger's Cat shows that complexity is simple, and explains how life has emerged from simple systems. Deep Simplicity is the first book to synthesize all the various ideas about chaos and comp lexity - from the butterfly effect to the intriguing concept of Gaia. It reveals that at the root of even what seems to be the most random behaviour there are actually simple laws of cause and effect - essentially the same ones discovered by Newton 300 years ago. But the sensitive way in which systems respond to those basic laws, combined with feedback, can explain why, for example, just one vehicle braking on a motorway can cause a traffic jam; how a tiny genetic mutation or environmental change may makea species develop in a wholly different way; or why wild weather fluctuations can result from a slight change in atmospheric pressure. It can even explain people, the most complex systems of all, showing how we evolved from the most widely available raw materials in the Universe. ...Show more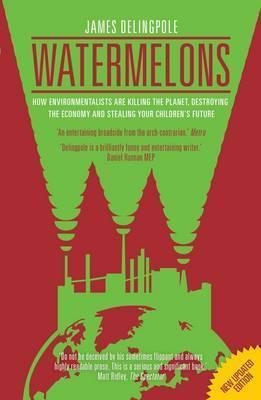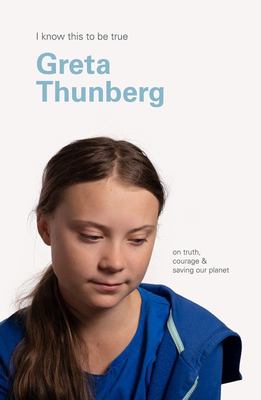 $18.99
AUD
Category: Social issues, cultural & politics
One of the leading contemporary voices on climate change, Greta Thunberg answers fundamental questions about leadership and what really matters to her.