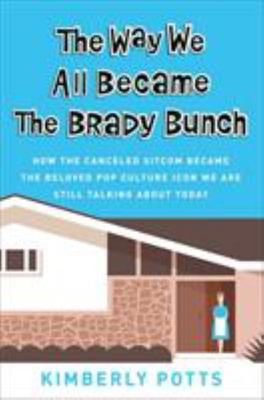 $36.50
AUD
Category: Gift Ideas & Humour
In celebration of the Brady Bunch's 50th anniversary, TV writer Kimberly Potts writes a Seinfeldia-like definitive history of the show that changed the family sitcom and made an indelible impact on pop culture.There isn't a person in this country who hasn't heard of The Brady Bunch. Whether it's the sho w they watched growing up, or the one their parents did--whether adored, or great to poke fun at--The Brady Bunch is unarguably one of the most enduring and inspiring TV shows of our time. It's lived a dozen lives, from its original comedy debut and big-screen movies, to the Emmy-winning TV auteurs it has inspired--everyone from Vince Gilligan to Seth MacFarlane--and promises to live many more.In The Way We All Became the Brady Bunch, TV and pop culture writer Kimberly Potts will draw upon her deep knowledge of and appreciation for The Brady Bunch and television and pop culture history, as well as her contacts, connections, and experience, to provide an industry insider narrative of The Brady Bunch. With fresh interviews, The Way We All Became the Brady Bunch will examine the show's lasting effects on its audience and take readers behind-the-scenes and into the lives of our most beloved characters, all to document why The Brady Bunch was one of the most groundbreaking shows of its time--and why it remains to this day, unforgettable. ...Show more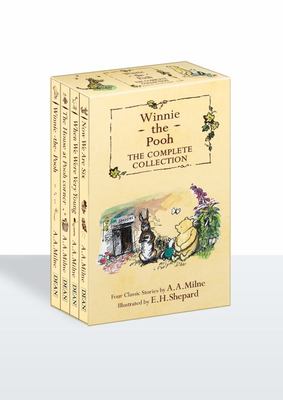 $49.95
AUD
$69.99
(28% off)
Category: Children's | Series: Winnie-the-Pooh
This slipcase contains four wonderful Winnie-the-Pooh titles - Winnie-the-Pooh, The House at Pooh Corner, When We Were Very Young and Now We Are Six.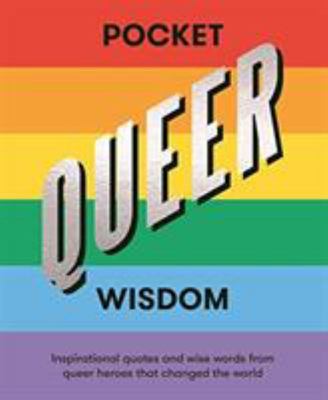 $13.99
AUD
Category: For her | Series: Pocket Wisdom Ser.
Featuring beautifully illustrated portraits, Pocket Queer Wisdom is a tribute to some of the most inspirational people of all time.  LGBTQIA+ people are some of the coolest in history - legendary figures such as Freddie Mercury, Virginia Woolf, Laverne Cox, Harvey Milk and Audre Lorde have made an unfo rgettable impact. Queer subculture has had an enormous influence on style, music, art, and literature - the queer community were the first to vogue, throw shade and say YAS to life before it hit the mainstream.   This little book brings you their best pearls of wisdom in your back pocket. ...Show more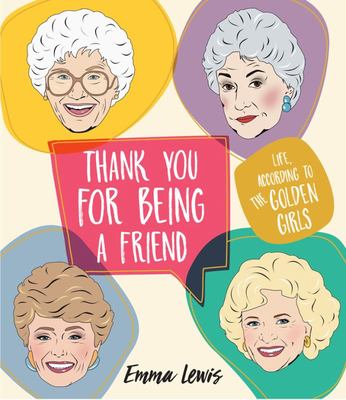 $24.95
AUD
Category: Humorous & Quirky
Everything you need to know about life, according to the fearless wisdom of The Golden Girls' Dorothy, Rose, Sophia, and Blanche. More than thirty years after it first aired, The Golden Girls retains a steadily growing cult following. The show ran for seven seasons (collecting a staggering fifty-eight E mmy nominations and eleven wins along the way), and over the years, this hit comedy about four fierce and sassy broads sharing a house in Miami charmed millions of viewers with its wit and verve and, most of all, the strength and quality of the friendship between its four iconic characters. Featuring fun and colorful illustrations throughout, Thank You for Being a Friend brings you the ultimate wisdom of Dorothy, Rose, Sophia, and Blanche. Find out which Girl is your true spirit animal with the "Which Golden Girl Are You?" quiz; get sex and dating advice from TV's greatest vamp, Blanche Devereaux; and master the art of the witty zinger with Dorothy. There are cheesecake recipes for the perfect midnight snack, Golden Girls bingo, profiles on each of the extraordinary actresses who brought these incredible characters to life, and the Ten Commandments of shared house living. Full of inspiration, fashion advice, makeup tips, trivia, and hilarious quotes direct from the lanai, Thank You for Being a Friend is here to help you discover the secrets to maintaining the lifelong bonds between friends who are more like family. ...Show more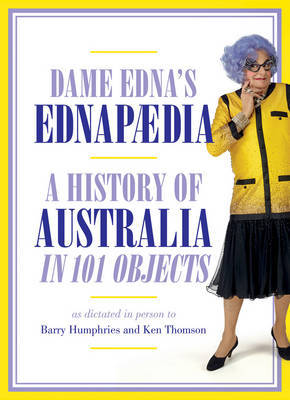 Ednapedia
by Dame Edna Everage
$29.99
AUD
Category: Humorous & Quirky
"From our dainty gum nuts and towering Uluru to our world-class sharks and Opera House, marauding possums and poets, taking in game-changing inventions such as the dual-flush toilet and zinc cream, you will be amazed at what our sunburnt country has contributed to modern civilization.: Barbies. Bex powd ers. Bogans. Feral Koalas. The immortal pink Lamington, Australia s contribution to world patisserie. Plastic banknotes. Thongs, Uggs and utes. Not to speak of the Great Barrier Reef, goon and Nellie Melba. One of the world s most distinguished thinkers and cultural personalities, Dame Edna Everage has inspired generations of Australian artists and icons." ...Show more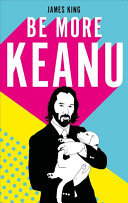 $19.99
AUD
Category: Humorous & Quirky
Keanu Reeves- actor, musician, dog lover. He's the internet's boyfriend. The poetic petrolhead. The guru on a surfboard. Part samurai, part samaritan. He is, very simply, 'The One'. 'James has been my movie guru for years and now he's my spiritual guru too! From now on I'm going to ask myself- 'What wo uld Keanu do?' Jo Whiley In this hilarious book of pocket philosophy, film critic and Keanu fan James King reveals what makes Mr Reeves so special. He unpacks iconic films from the Bill & Teds to the John Wicks, as well as the star's own free-spirited life, showing us why the great man with the great hair has all the answers. And how everyone can #bemorekeanu. 'A handsome, cool, enigmatic Gen X'er who never seems to age, James King is the perfect man to write about Keanu Reeves.' Stephen Merchant ...Show more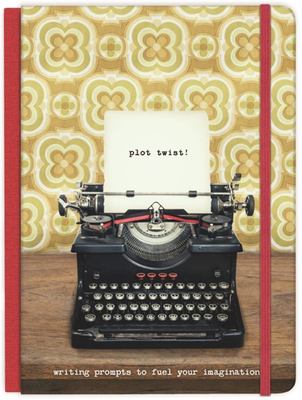 $22.99
AUD
Category: For her | Series: Signature Journals
For writers young and old, this journal stirs the imagination with writing prompts, questions, and suggestions. Use the questions to get a new perspective when you hit a writer's block or let the responses to the prompts grow into larger projects like NANOWRIMO or do a prompt a day and let the new ideas fuel a whole new creative endeavor. However you use it, be ready for a plot twist! The fabric spine on Ellie Claire's Deluxe Signature Journals allows them to lay flatter than anything on the market. They have the same gorgeous finishes, thick journaling paper, ribbon marker, and back pocket that Ellie Claire journals are known for, making them the perfect gift for any occasion. ...Show more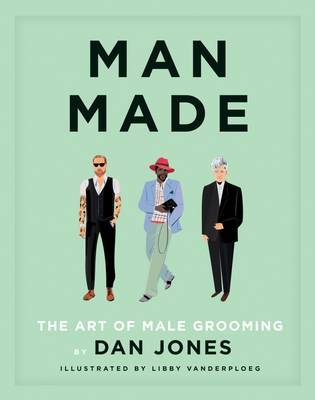 $15.00
AUD
$20.00
(25% off)
Category: For him
With the rise of perfectly-preened sports stars, online dating and the dreaded selfie-stick, every man worth his salt wants to looks his best. Male grooming is no longer about being vain: it's essential. A real man has a stylish haircut, conditions his beard, maniscapes, moisturizes, wears decent shoes, takes the right vitamins, and is probably hitting the gym right now to hone his physique.   Feeling confused? Fear not, because Dan Jones is here to guide you through everything you ever needed to know about personal grooming. From man-buns and moustaches, to eye cream, facials and buying a decent suit, this is a dapper DIY guide for all men, from teens to dads, who want to look their best year round. ...Show more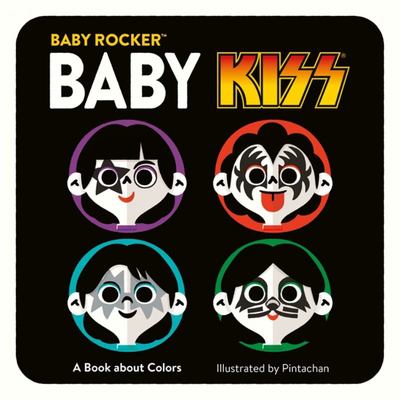 $14.99
AUD
Category: Board books | Series: Baby Rocker
Black-and-white face paint. White lights. Pink tongue. Orange fireworks. Celebrate all that encompasses the rock group KISS with your young toddler in this fun, fantastical, and playful new board book. Perfect for the KISS fan, young or old, this book is sure to provide read-aloud fun with the pairing o f iconic KISS items with simplified text. At the book's end, get ready to rock n' roll all nite with Baby KISS and their baby friends! ...Show more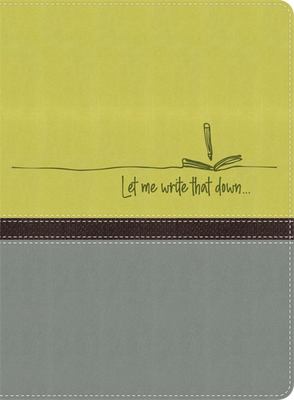 $24.99
AUD
Category: For her
Finally, a place to collect all the sarcastic things you want to say but don't because, you know, people skills.Whether you need a place to keep track of the best one-liners you've heard or the witty comebacks you're planning, this journal is for you. LeatherLuxe(R) and fabric offer a fun cover for an i nterior of quotes with a touch of sarcasm. The next time some ever-helpful friend tells you how to fix all your problems, you'll have a place to write it all down. ...Show more
$13.99
AUD
Category: For her | Series: Pocket Wisdom Ser.
In need of a bit of pep from the queen of drag? RuPaul is here for you in this pocket collection of positivity. Learn how to love yourself, find your family and serve up some rose-tinted realness with quotes that cover everything from self-confidence to superstardom. Full of laughter, colour and creativ ity, this little book will help you make every day your most fabulous moment yet. Use all the colours, touch all the toys and lick all the candy! Do it all! Fulfillment isn't found over the rainbow - it's found in the here and now. Today I define success by the fluidity with which I transcend emotional land mines and choose joy and gratitude instead. That is the key to navigating this life - don't take it too seriously. That's when the party begins. What it says on your driver's license isn't really who you are - you are something much greater than that. When you become the image of your own imagination, it's the most powerful thing you could ever do. ...Show more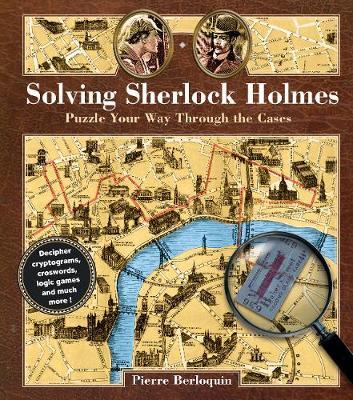 $29.99
AUD
Category: Sports and Hobbies | Reading Level: General Adult
Puzzles have been companions of human culture since the dawn of history. Always a teasing parallel to science and official knowledge, puzzledom has served as a pleasant workshop for creativity and unconventional thinking. The human mind not only loves puzzles, but feeds on puzzle solving for its immedia te reward. In Solving Sherlock Holmes, author Pierre Berloquin takes readers on a whodunit investigation with cryptograms, crosswords, labyrinths, jigsaws, and riddles to keep readers on the edge and constantly thinking. ...Show more