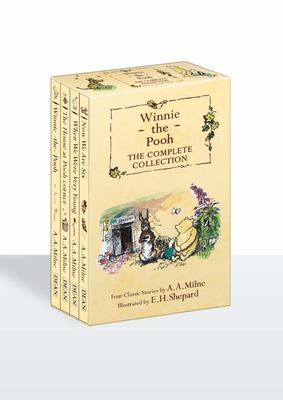 $49.95
AUD
$69.99
(28% off)
Category: Children's | Series: Winnie-the-Pooh
This slipcase contains four wonderful Winnie-the-Pooh titles - Winnie-the-Pooh, The House at Pooh Corner, When We Were Very Young and Now We Are Six.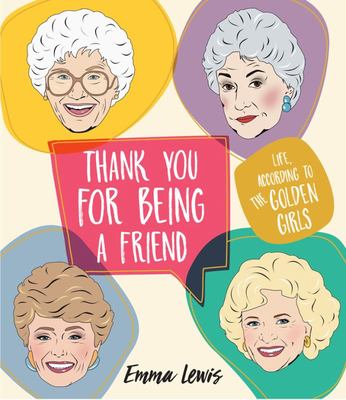 $24.95
AUD
Category: Humorous & Quirky
Everything you need to know about life, according to the fearless wisdom of The Golden Girls' Dorothy, Rose, Sophia, and Blanche. More than thirty years after it first aired, The Golden Girls retains a steadily growing cult following. The show ran for seven seasons (collecting a staggering fifty-eight E mmy nominations and eleven wins along the way), and over the years, this hit comedy about four fierce and sassy broads sharing a house in Miami charmed millions of viewers with its wit and verve and, most of all, the strength and quality of the friendship between its four iconic characters. Featuring fun and colorful illustrations throughout, Thank You for Being a Friend brings you the ultimate wisdom of Dorothy, Rose, Sophia, and Blanche. Find out which Girl is your true spirit animal with the "Which Golden Girl Are You?" quiz; get sex and dating advice from TV's greatest vamp, Blanche Devereaux; and master the art of the witty zinger with Dorothy. There are cheesecake recipes for the perfect midnight snack, Golden Girls bingo, profiles on each of the extraordinary actresses who brought these incredible characters to life, and the Ten Commandments of shared house living. Full of inspiration, fashion advice, makeup tips, trivia, and hilarious quotes direct from the lanai, Thank You for Being a Friend is here to help you discover the secrets to maintaining the lifelong bonds between friends who are more like family. ...Show more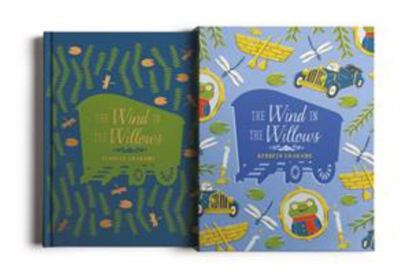 $35.00
AUD
Category: Classic Fiction
The Wind in the Willows is a novel written by Kenneth Grahame and first published in 1908. Complete and unabridged edition.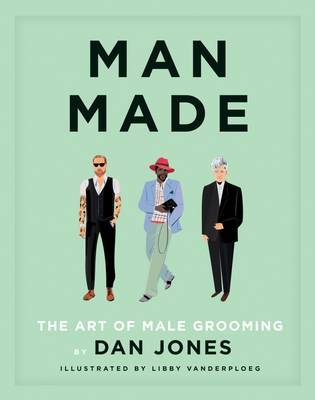 $20.00
AUD
Category: For him
With the rise of perfectly-preened sports stars, online dating and the dreaded selfie-stick, every man worth his salt wants to looks his best. Male grooming is no longer about being vain: it's essential. A real man has a stylish haircut, conditions his beard, maniscapes, moisturizes, wears decent shoes, takes the right vitamins, and is probably hitting the gym right now to hone his physique.   Feeling confused? Fear not, because Dan Jones is here to guide you through everything you ever needed to know about personal grooming. From man-buns and moustaches, to eye cream, facials and buying a decent suit, this is a dapper DIY guide for all men, from teens to dads, who want to look their best year round. ...Show more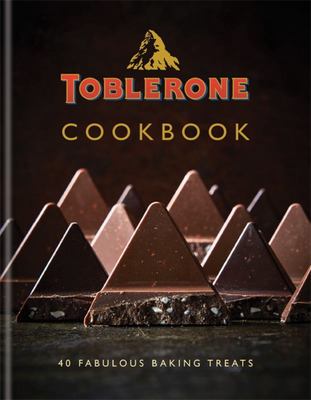 $19.99
AUD
Category: Cookery - Food - Drink
Toblerone's legendary almond and honey triangular chocolate bar is loved the world over and sold everywhere, from international airports to local corner shops. This beautifully packaged, fabulously fun cookery book celebrates the versatility of this iconic chocolate bar (which comes in 10 different siz es, from fun to life size) and shares 40 fantastic foolproof recipes featuring the three core Toblerone varieties - milk, dark and white. From a decadent Coconut Ice Cream Cake and irresistibly gooey Brownies to special occasion cakes for birthdays, Valentine's Day, Easter, Halloween and Christmas, there's something for everyone. The book also includes desserts and no-cook treats such as a Lime, Ginger and White Chocolate Cheesecake and Rocky Road, as well as gluten-free bakes that take cooking with this famous chocolate bar to the next level. ...Show more
$8.99
AUD
Category: Middle Readers 7-12 years | Series: Macca
Join Macca and his friends for hours of colouring and activity fun! Can you solve the mazes and spot all the differences?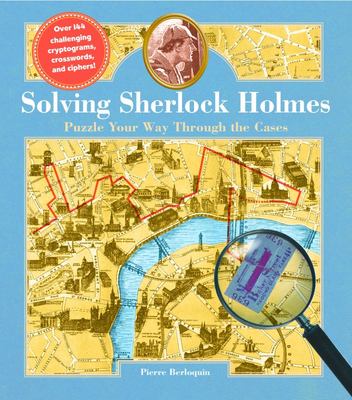 $29.99
AUD
Category: For him
In Solving Sherlock Homes, solve 6 whodunit cases based on classic Sherlock Holmes short stories with 144 cryptograms, crosswords, labyrinths, jigsaws, and riddles. Created in 1887 by British author Sir Arthur Conan Doyle, Detective Sherlock Holmes and his trusty companion, Doctor John Watson, have fasc inated readers for well over a century and continue to be two of the most popular detective characters of all time. Who, then, could be better companions to accompany readers in this three-part puzzle adventure? With 144 different puzzles--including cryptograms, crosswords, ciphers, logic puzzles, and many more--inspired by six classic Sherlock Holmes short stories, modern puzzle-solvers and Sherlockians can search for hidden clues, navigate around different countrysides, and--most importantly--exercise their sharp intellect and keen perception skills, like Sherlock would, to solve each chapter's adventure. Each illustrated chapter contains a tear-out map to guide readers through each story adventure and puzzle. Hours of puzzling fun and entertainment await ...Show more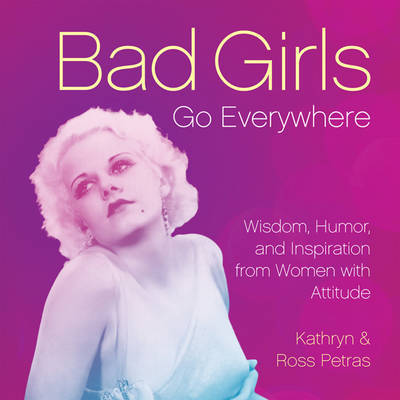 $22.95
AUD
Category: Humorous & Quirky
Women with attitude; chicks with balls; and spirited females who proudly own the word "bitches." Bad Girls Go Everywhere is a collection of 300 kick-ass quotes with words of wisdom, inspiration, humor, and sass from past and present-day women who aren't afraid to tell it like it is. From Queen Victoria to Queen Latifah, from Bette Davis to Betty White, and from Maria Callas to Mindy Kaling, the fun females in this book comment on everything from body image, truth, and self-actualization to men, relationships, and work. Also included are 50 full-color and black-and-white images throughout. ...Show more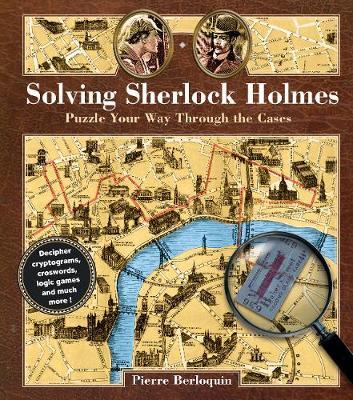 $29.99
AUD
Category: Sports and Hobbies | Reading Level: General Adult
Puzzles have been companions of human culture since the dawn of history. Always a teasing parallel to science and official knowledge, puzzledom has served as a pleasant workshop for creativity and unconventional thinking. The human mind not only loves puzzles, but feeds on puzzle solving for its immedia te reward. In Solving Sherlock Holmes, author Pierre Berloquin takes readers on a whodunit investigation with cryptograms, crosswords, labyrinths, jigsaws, and riddles to keep readers on the edge and constantly thinking. ...Show more
$22.99
AUD
Category: For Kids | Series: Harry Potter Ser.
Cast a spell for success with this 144-page lined spiral notebook inspired by the HARRY POTTERTM films. The perfect notebook for students or Potter fans of all ages, it features adorable graphics, indexed pages, and a foldout sticker sheet of your favorite magical characters, creatures, and artifacts. ...Show more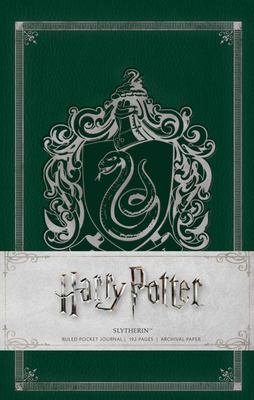 $18.99
AUD
Category: For Kids | Series: Insights Journals
Decorated with striking imagery from the beloved Harry Potter film series, this pocket journal is an exciting addition to Insight's best-selling line of collectible pop culture notebooks. Slytherin house takes its name from Salazar Slytherin and is noted for the amibition and resourcefulness of its memb ers. This hardcover pocket journal celebrates the icnonic house with vibrant imagery and endpapers that display the beautiful concept art created for the films." ...Show more