Invisible Boys
Author(s): Holden Sheppard
Young Adult 13 + years | West Australian authors | Educational | LGBTQIA + Fiction
Share
An emotional tale of identity, sexuality and suicide derived from personal experience about three teenage boys who struggle to come to terms with their homosexuality in a small Western Australian town. On the surface, nerd Zeke, punk Charlie and footy wannabe Hammer look like they have nothing in common. But scratch that surface and you'd find three boys in the throes of coming to terms with their homosexuality in a town where it is invisible. Invisible Boys is a raw, confronting YA novel that explores the complexities and trauma of rural gay identity with painful honesty, devastating consequences and, ultimately, hope.
KERRYS REVIEW - Just yes all round for this fantastic book. A very talented Western Australian author who tells us the story of three teenage boys living in a regional town and attending the local high school. They are all gay and trying desparately to hide it from everyone and more importantly themselves. A strong confronting story that I resonated with on the high school days of peer group pressure. A page turner, an award winner and should definately be in every high school library. A massive yes from me.
Humans of the book world! Keeping it real book lovers so you get to know the person behind the name. This is Holden Sheppard, author, gym junkie, all round great guy with a generous heart and soul. Oh and so so funny. He lives in Perth Western Australia with his husband.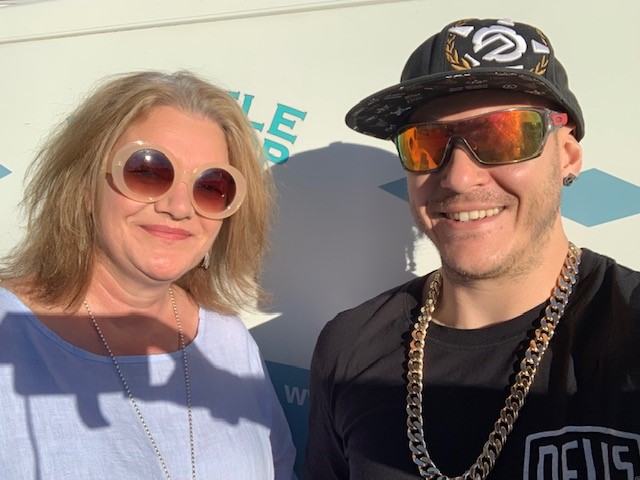 ---
Product Information
General Fields
:

9781925815566

:

Fremantle Press

:

Fremantle Press

:

0.304

:

November 2018

:

---length:- '8'width:- '5.25'units:- Inches

:

October 2019

: books
Special Fields
: Holden Sheppard
: Paperback
: 1910
: English
: 823.4
: 344