$32.99
AUD
Category: Drama
In this blinding debut, Robert Jones Jr. blends the lyricism of Toni Morrison with the vivid prose of Zora Neale Hurston to characterise the forceful, enduring bond of love, and what happens when brutality threatens the purest form of serenity. The Halifax plantation is known as Empty by the slaves who work it under the pitiless gaze of its overseers and its owner, Massa Paul. Two young enslaved men, Samuel and Isaiah dwell among the animals they keep in the barn, helping out in the fields when their day is done. But the barn is their haven, a space of radiance and love - away from the blistering sun and the cruelty of the toubabs - where they can be alone together. But, Amos - a fellow slave - has begun to direct suspicion towards the two men and their refusal to bend. Their flickering glances, unspoken words and wilful intention, revealing a truth that threatens to rock the stability of the plantation. And preaching the words of Massa Paul's gospel, he betrays them. The culminating pages of The Prophets summon a choral voice of those who have suffered in silence, with blistering humanity, as the day of reckoning arrives at the Halifax plantation. Love, in all its permutations, is the discovery at the heart of Robert Jones Jr's breathtaking debut, The Prophets.   ...Show more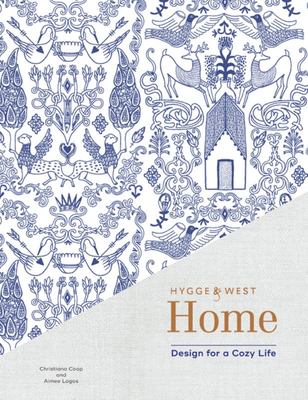 $69.99
AUD
Category: Home, Lifestyle & Pets
From the ladies behind the Hygge & West brand comes a unique exploration of décor and hygge. The book answers the question of how to create a home filled with natural elements, spaces for family and friends, bits of coziness, and special charms. Showcasing a variety of home styles and sizes, belon ging to creatives from a range of fields, the book offers readers inspiration for creating a meaningful, cozy, and comfortable home anywhere. The book is divided into chapters, each one tackling an aspect of hygge (nature, family, small spaces, and charm) and showing home tours that accomplish each aspect. The home tours also include interviews with the homeowner, getting the inside scoop on what they love about their homes and what inspires cozy feelings, as well as design tips for decorating in their own home. ...Show more
$19.99
AUD
Category: Early Readers 0 - 6 years
Age range 3 to 6 In this quintessentially Australian title, Going to the Footy combines richly textured and striking illustrations of iconic Australian modes of transport, with some gentle humour. This strikingly beautiful book for Early Childhood will captivate young children and older readers alike. T he highly original artwork of Debbie Coombes in a vibrant Tiwi style, will showcase many different ways to get `to the footy'. Whether you go to the footy in a tinny, a troopy or on a barge, this book is unforgettable ...Show more
$27.99
AUD
Category: Chick novels
A powerful new novel set in a divided Naples by Elena Ferrante, the beloved best-selling author of My Brilliant Friend. Giovanna's pretty face has changed: it's turning into the face of an ugly, spiteful adolescent. But is she seeing things as they really are? Into which mirror must she look to find her self and save herself? She is searching for a new face in two kindred cities that fear and detest one another: the Naples of the heights, which assumes a mask of refinement, and the Naples of the depths, which professes to be a place of excess and vulgarity. She moves between these two cities, disoriented by the fact that, whether high or low, the city seems to offer no answer and no escape. ...Show more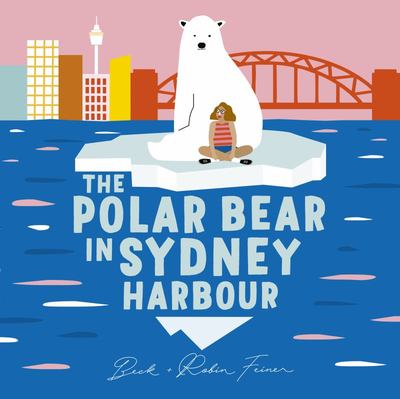 $24.99
AUD
Category: Early Readers 0 - 6 years
A POLAR BEAR IN SYDNEY HARBOUR? When Hannah spots a polar bear in Sydney Harbour, she knows something isn't right ... But even worse, none of the adults seem to notice him at all. Can Hannah help her new friend find his way back home? From the creators of If I Was Prime Minister comes an empowering and inspiring new picture book about standing tall and shining bright. ...Show more
Sweet Child o' Mine
by Jennifer Zivoin (Illustrator); Guns N' Roses
$34.99
AUD
Category: Early Readers 0 - 6 years
She's got a smile that it seems to me Reminds me of childhood memories...   The first and only picture-book interpretation of Guns N' Roses "Sweet Child O' Mine" lyrics, inspired by the adventures of Maya and Natalia Rose, two young girls who have grown up touring with the band! With evocative, swee ping paintings from artist Jennifer Zivoin, Sweet Child O' Mine celebrates love and music, and how they bring us together in the sweetest ways. ...Show more
$32.99
AUD
Category: Chick novels
What would you do if the secret police demanded you spy on a friend in order to protect your family? Three women confront the complexities of trust, friendship and motherhood under the rule of a dictator in this debut inspired by the author's own experiences in Iraq At night, in Huda's fragrant garden, a breeze sweeps in from the desert encircling Baghdad, rustling the leaves of her apricot trees and carrying warning of visitors at her gate. Huda, a secretary at the Australian embassy, lives in fear of the secret police, who have ordered her to befriend Ally, the deputy ambassador's wife. Huda's former friend Rania, an artist, enjoyed a privileged upbringing as the daughter of a sheikh. Now her family's wealth is gone, and Rania is battling to keep her child safe and a roof over their heads. As the women's lives intersect, their hidden pasts spill into the present. Facing possible betrayal at every turn, all three must trust in a fragile, newfound loyalty, even as they discover how much they are willing to sacrifice to protect their families. Transporting readers to one of the world's most legendary cities, with mouth-watering cuisine, incredible history, a surprising art scene and bustling book markets, Gina Wilkinson's suspenseful debut is told through the eyes of three very different women confronting the limits of friendship and forgiveness, and the strength of a mother's love. ...Show more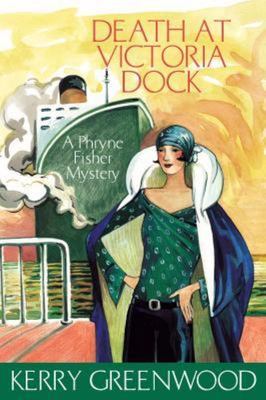 $22.99
AUD
Category: Chick novels | Series: Phryne Fisher Ser.
A very young man with muddied hair, a pierced ear and a blue tattoo lies cradled in Phryne's arms. But sadly it's not another scene of glorious seduction--this time it's death. Outraged by this brutal slaughter, Phryne promises to find out who is responsible. But Phryne doesn't yet know how deeply into the mire she'll have to go--bank robbery, tattoo parlours, pubs, spiritualist halls and the Anarchists. ...Show more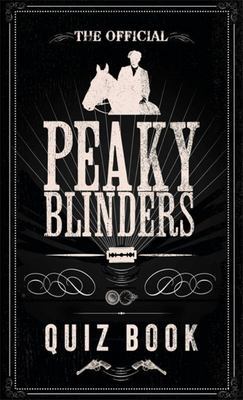 $34.99
AUD
Category: Gift Ideas & Humour
Are you razor sharp when it comes to Shelby clan knowledge? Do you know The Garrison Tavern and its regulars like the back of your hand? Then summon your network of friends and foes and prepare to gamble for the title of true Blinder! By order of the Peaky Blinders. Inside The Official Peaky Blinders Quiz Book you'll find over 1,000 questions - from criminally easy to murderously hard - designed to put your Peaky knowledge to the ultimate test. So, don your flat caps, brush up on the iconic characters, lines and locations, and play against your biggest rivals to claim the title of most fearsome quiz gangster going. ...Show more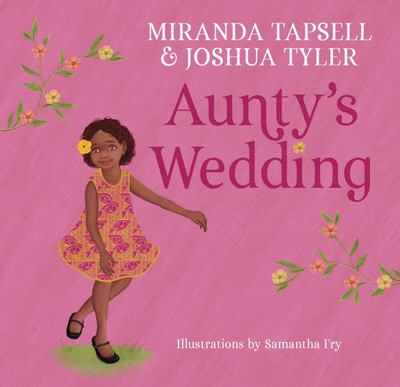 Aunty's Wedding
by Miranda Tapsell; Joshua Tyler
$24.99
AUD
Category: Early Readers 0 - 6 years
A Tiwi-Island girl prepares for Aunty's wedding with help from her maningawu in this vibrant picture book by the popular actor and writers of Top End Wedding and the highly acclaimed illustrator of Alfred's War.   Everyone on the island is getting ready for Aunty's wedding.Maningawu puts on her best hat and I can wear a wurrijinga in my hair. Lucky!We all dress up, but I still don't understand. Why do people have a wedding?A warm family story that celebrates love and culture from actor, activist, writer and Australian sweetheart, Miranda Tapsell, and Joshua Tyler, co-writer of Top End Wedding, lushly illustrated by Samantha Fry. ...Show more
$16.99
AUD
Category: Early Readers 0 - 6 years
This is the dog with the snuffly snout, the half-crumpled ear, the fur that sticks out. A lonely little pup waits each day for a family to pick him, yes him, to take home... but no one ever does. When the latch to his kennel is left open, he undertakes a tour of the township... will it lead him to his f orever home? ...Show more
$39.99
AUD
Category: Home, Lifestyle & Pets | Series: Ultimate Ser.
Australians have always loved a good road trip, whether it's a leisurely Sunday drive through wineries or to a beach near a major city, a quick weekend getaway into the mountains or roughing it on a remote outback track. And hitting the road is a great way to spend our holiday time with family and frien ds. In Ultimate Road Trips: Australia, author Lee Atkinson highlights 40 of the best driving holidays around the country. Each chapter includes information on things to see and do, detailed route maps and a handy list of distances to help you plan your trip, as well as lots of useful advice on family-friendly attractions, where to eat and the best hotels, guesthouses, caravan parks and camping spots. You'll also find details on the best time of year to visit, driving tips and a guide to surviving a road trip with a back seat full of kids. Keep this book in the car for when you're out on the road, or curl up with it at home and dream about your next journey.     ...Show more