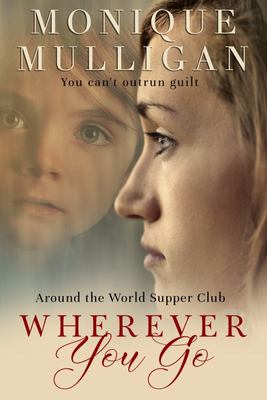 $29.99
AUD
Category: Chick novels
A life-shattering tragedy threatens to tear apart chef Amy Bennet's marriage. Desperate to save it, she moves with her husband Matt to Blackwood, a country town where no one knows who they are.   Forced to deal with her crumbling marriage and the crippling grief that follows her wherever she goes, Amy turns to what she knows best: cooking. She opens a caf showcasing regional seasonal produce, and forms the Around the World Supper Club, serving mouth-watering feasts to new friends. As her passion for food returns, she finds a place for herself in Blackwood. But when a Pandora's Box of shame and blame is unlocked, Matt gives Amy an ultimatum that takes their marriage to the edge.   Rich with unexpected characters and extraordinary insight, Wherever You Go is a powerful and ultimately uplifting tale of heartbreaking loss, recovery, and redemption. ...Show more
$32.99
AUD
Category: Chick novels
'Suspenseful and deeply felt...raises questions about the reality of the American dream and illuminates stories that often go untold, in life as well as fiction' Chloe Benjamin, bestselling author of The Immortalists Reminiscent of Celeste Ng's page-turning meditations on identity, this searing mother- daughter story explores the diverse and unsettling realities of being an immigrant in America. Margot Lee's mother is ignoring her calls. Margot cannot understand why, until she makes a surprise trip home to Koreatown, LA. What she finds there makes her realise how little she knows about her mother, Mina. Thirty years earlier, Mina Lee steps off a plane to take a chance on a new life in America. Stacking shelves at a Korean grocery store, the last thing she expects is to fall in love. But that moment will have shattering consequences for Mina, and everything she left behind in Seoul. Through the intimate lens of a mother and daughter who have struggled all their lives to understand each other, Margot and Mina's story unravels the unspoken secrets that can drive two people apart - or perhaps bind them closer together. 'Carefully illuminates the two sides of the silence between a Korean immigrant mother and her Korean American daughter, a silence only too familiar to many of us - and emerges with a stunningly powerful and original novel' Alexander Chee, bestselling author of How to Write an Autobiographical Novel ...Show more
$26.95
AUD
Category: Australian authors | Reading Level: near fine
A heartbreaking and often hilarious story about trying to grow up when everything is falling apart from one of Australia's leading comic talents. Mike Amon is a regular teenager. All he wants is to fit in. He wants to sit at the cool bench. He wants to be a star athlete. He wants his first kiss.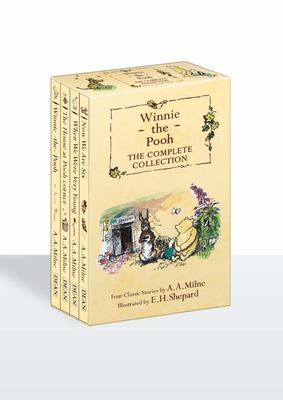 $49.95
AUD
$69.99
(28% off)
Category: Children's | Series: Winnie-the-Pooh
This slipcase contains four wonderful Winnie-the-Pooh titles - Winnie-the-Pooh, The House at Pooh Corner, When We Were Very Young and Now We Are Six.
$16.99
AUD
Category: Chick novels | Series: Isabel Dalhousie Novels
Isabel Dalhousie is one of Edinburgh's most generous (but discreet) philanthropists - but should she be more charitable? She wonders, sometimes, if she is too judgmental about her niece's amorous exploits, too sharp about her housekeeper's spiritual beliefs, too ready to bristle in battle against her en emies. As the editor of the Review of Applied Ethics, she doesn't, of course, allow herself actual enemies, but she does feel enmity - especially towards two academics who have just arrived in the city. Isabel feels they're a highly destabilizing influence; little tremors in the volcanic rock upon which an Enlightened Edinburgh perches. Equally troubling is the situation of the little boy who is convinced he had a previous life. When Isabel is called upon to help, she finds herself questioning her views on reincarnation. And the nature of grief. And - crucially - the positioning of lighthouses. The only questions Isabel doesn't have to address concern her personal life. With her young son and devoted husband her home life is blissfully content. Which is the best possible launching pad for the next issue of the Review - the Happiness issue. As Isabel is beginning to appreciate, happiness, for most people, is not quite what it seems ... ...Show more
$19.99
AUD
Category: Drama | Reading Level: very good
A universal story of love, friendship, and growing up. At school Connell and Marianne pretend not to know each other. He's popular and well-adjusted, star of the school football team, while she is lonely, proud, and intensely private. But when Connell comes to pick his mother up from her job at Marianne 's house, a strange and indelible connection grows between the two teenagers-one they are determined to conceal. A year later, they're both studying at Trinity College in Dublin. Marianne has found her feet in a new social world while Connell hangs at the sidelines, shy and uncertain. Throughout their years at university, Marianne and Connell circle one another, straying toward other people and possibilities but always magnetically, irresistibly drawn back together. And as she veers into self-destruction and he begins to search for meaning elsewhere, each must confront how far they are willing to go to save the other. Sally Rooney brings her brilliant psychological acuity and perfectly spare prose to a story that explores the subtleties of class, the electricity of first love, and the complex entanglements of family and friendship. Longlisted for the 2018 Man Booker Prize Winner of Novel of the Year at the An Post Irish Book Awards Winner of the Costa Novel Award " Rooney] has been hailed as the first great millennial novelist for her stories of love and late capitalism... she writes] some of the best dialogue I've read."--The New Yorker   ...Show more
$24.95
AUD
Category: Chick novels
Ruby is generous, sunny and funny - which is why all her friends, family and colleagues have turned up to celebrate her 50th birthday. But with a few too many glasses of champers under her belt, Ruby's speech doesn't go exactly to plan. Instead of the witty and warm words guests are expecting, Ruby take s her moment in the spotlight to reveal what she really thinks of them. Shocking them all, she also accuses her husband, Harry, of having an affair, and reads to the audience the evidence she found on his phone that very morning. And, saving the best till last, Ruby lambasts her calculatingly cruel mother for spending her life playing her three daughters against each other. It's blisteringly brutal. As the stunned gathering gawk at Ruby, the birthday girl concludes her bravura monologue with the throwaway comment that she has terminal cancer. She has cashed out her life savings and plans on taking her two sisters cruising until she dies. Only, do they really want to go with her? And, was it her medical results she read?       ...Show more
$22.99
AUD
Category: Drama | Reading Level: Adult
#1 New York Times Bestseller A Reese Witherspoon Hello Sunshine Book Club Pick   "I can't even express how much I love this book I didn't want this story to end " - Reese Witherspoon   "Painfully beautiful." - The New York Times Book Review   "Perfect for fans of Barbara Kingsolver." - Bustle   For year s, rumors of the "Marsh Girl" have haunted Barkley Cove, a quiet town on the North Carolina coast. So in late 1969, when handsome Chase Andrews is found dead, the locals immediately suspect Kya Clark, the so-called Marsh Girl. But Kya is not what they say. Sensitive and intelligent, she has survived for years alone in the marsh that she calls home, finding friends in the gulls and lessons in the sand. Then the time comes when she yearns to be touched and loved. When two young men from town become intrigued by her wild beauty, Kya opens herself to a new life - until the unthinkable happens.   Perfect for fans of Barbara Kingsolver and Karen Russell, Where the Crawdads Sing is at once an exquisite ode to the natural world, a heartbreaking coming-of-age story, and a surprising tale of possible murder. Owens reminds us that we are forever shaped by the children we once were, and that we are all subject to the beautiful and violent secrets that nature keeps. ...Show more
$29.99
AUD
Category: Chick novels
A legally-minded sleuth takes to the streets of 1920s Bombay in a fascinating new mystery.   This courageous, likeable and determined young lawyer-turned-sleuth will appeal to readers of Phryne Fisher and Precious Ramotswe in a stunning combination of crime and mystery set in 1920s Bombay. Armed with a legal education from Oxford, Perveen Mistry has joined her father's law firm, becoming one of the first female lawyers in India. Mistry Law has been appointed to execute the will of Mr Omar Farid, a wealthy mill owner who has left three widows behind. But as Perveen examines the paperwork, she notices something strange: all three wives have signed over their full inheritance to a charity. What future will they have? Perveen is suspicious, especially since one of the widows has signed her form with an X-could she even read the document? The Farid widows live in strict seclusion, never leaving the women's quarters or speaking to any men. With her own tragic history close to her heart, Perveen worries that the women are vulnerable to injustice. As Perveen comes closer to the truth, tensions escalate to murder, the widows fall under suspicion and Perveen must figure out what's really happening on Malabar Hill. ' . . . a splendid first instalment in what promises to be a memorable series.' The Wall Street Journal 'Marvelously plotted, richly detailed . . . This is a first-rate performance inaugurating a most promising series.' The Washington Post. 'Perveen Mistry has all the pluck you want in a sleuthing lawyer, as well as a not-so-surprising - but decidedly welcome - proclivity for poking her nose into the business of others. The pages do indeed fly.' The Globe and Mail Introducing Miss Perveen Mistry, the star of an outstanding new crime series.  ...Show more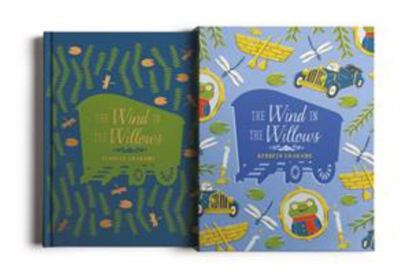 $35.00
AUD
Category: Classic Fiction
The Wind in the Willows is a novel written by Kenneth Grahame and first published in 1908. Complete and unabridged edition.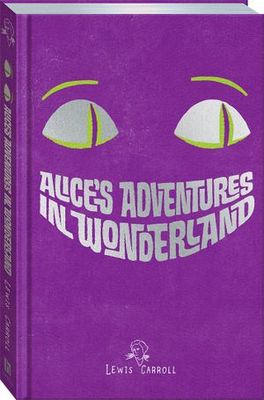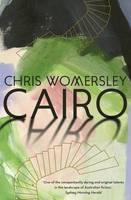 Cairo
by Chris Womersley
$10.95
AUD
Category: Crime and Thrillers
Frustrated by country life and eager for adventure and excitement, seventeen-year-old Tom Button moves to the city to study. Once there, and living in a rundown apartment block called Cairo, he is befriended by the eccentric musician Max Cheever, his beautiful wife Sally, and their close-knit circle of painters and poets. As Tom falls under the sway of his charismatic older friends, he enters a bohemian world of parties and gallery openings. Soon, however, he is caught up in more sinister events involving deception and betrayal, not to mention one of the greatest unsolved art heists of the twentieth century: the infamous theft of Picasso's Weeping Woman. Set among the demimonde - where nothing and nobody is as they seem - Cairo is a novel about growing up, the perils of first love, and finding one's true place in the world. ...Show more