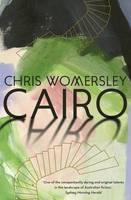 Cairo
by Chris Womersley
$10.95
AUD
Category: Crime and Thrillers
Frustrated by country life and eager for adventure and excitement, seventeen-year-old Tom Button moves to the city to study. Once there, and living in a rundown apartment block called Cairo, he is befriended by the eccentric musician Max Cheever, his beautiful wife Sally, and their close-knit circle of painters and poets. As Tom falls under the sway of his charismatic older friends, he enters a bohemian world of parties and gallery openings. Soon, however, he is caught up in more sinister events involving deception and betrayal, not to mention one of the greatest unsolved art heists of the twentieth century: the infamous theft of Picasso's Weeping Woman. Set among the demimonde - where nothing and nobody is as they seem - Cairo is a novel about growing up, the perils of first love, and finding one's true place in the world. ...Show more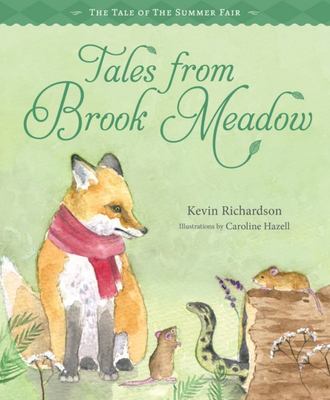 $32.99
AUD
Category: Australian authors | Reading Level: near fine
The highly anticipated new novel by the bestselling author of Jasper Jones. 'Find out who you are, and live that life.' Late in the night, fourteen-year-old Sam Watson steps onto a quiet overpass, climbs over the rail and looks down at the road far below. At the other end of the same bridge, an old man, Vic, smokes his last cigarette. The two see each other across the void. A fateful connection is made, and an unlikely friendship blooms. Slowly, we learn what led Sam and Vic to the bridge that night. Bonded by their suffering, each privately commits to the impossible task of saving the other. Honeybee is a heartbreaking, life-affirming novel that throws us headlong into a world of petty thefts, extortion plots, botched bank robberies, daring dog rescues and one spectacular drag show. At the heart of Honeybee is Sam: a solitary, resilient young person battling to navigate the world as their true self; ensnared by loyalty to a troubled mother, scarred by the volatility of a domineering stepfather, and confounded by the kindness of new alliances. Honeybee is a tender, profoundly moving novel, brimming with vivid characters and luminous words. It's about two lives forever changed by a chance encounter - one offering hope, the other redemption. It's about when to persevere, and when to be merciful, as Sam learns when to let go, and when to hold on. ...Show more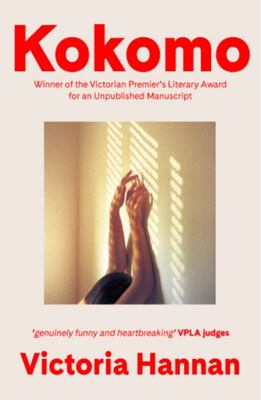 Kokomo
by Victoria Hannan
$27.99
AUD
Category: Chick novels
A stunning debut novel from the winner of the Victorian Premier's Literary Award for an Unpublished Manuscript. 'Hannan's Kokomo is a sharply observed novel of one woman's facade and how it falls; an undoing that is both ordinary and compelling. This debut heralds an exciting new Australian voice with a story of estrangement from kin, friendship, love, self and country - one that will be familiar to many, and surprising, for it is often a shock to see one's reflection.' - Anna Krien, author of NIGHT GAMES and ACT OF GRACE When Mina receives an urgent call from her best friend back in Melbourne, her world is turned upside down. Her reclusive mother, Elaine, has left the house for the first time in twelve years. Mina drops everything to fly home, only to discover that Elaine will not talk about her sudden return to the world, nor why she's spent so much time hiding from it. Their reunion leaves Mina raking through pieces of their painful past in a bid to uncover the truth. Both tender and fierce, heartbreaking and funny, Kokomo is a story about how secrets and love have the power to bring us together and tear us apart. ...Show more
$29.99
AUD
Category: Chick novels | Series: Phryne Fisher Ser.
Surrounded by secrets, great and small, the formidable Miss Phryne Fisher returns to vanquish injustice.When a mysterious invitation arrives for Miss Phryne Fisher from an unknown Captain Herbert Spencer, Phryne's curiosity is excited. Spencer runs a retreat in Victoria's spa country for shell-shocked s oldiers of the First World War. It's a cause after Phryne's own heart but what could Spencer want from her?Phryne and the faithful Dot view their spa sojourn as a short holiday but are quickly thrown in the midst of disturbing Highland gatherings, disappearing women, murder and the mystery of the Temperance Hotel.Meanwhile, Cec, Bert and Tinker find a young woman floating face down in the harbour, dead. Tinker, with Jane and Ruth, Phryne's resilient adopted daughters, together decide to solve what appears to be a heinous crime.Disappearances, murder, bombs, booby-traps and strange goings-on land Miss Phryne Fisher right in the middle of her most exciting adventure. ...Show more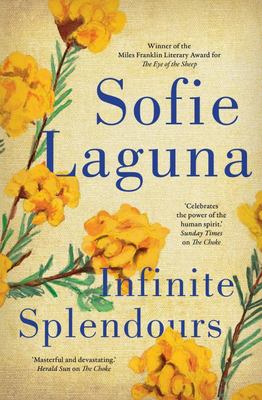 $25.99
AUD
$32.99
(21% off)
Category: Australian authors | Reading Level: very good
A bold new literary novel from the author of the award-winning The Eye of the Sheep and The Choke. Lawrence Loman is a bright, caring, curious boy with a gift for painting. He lives at home with his mother and younger brother, and the future is laid out before him, full of promise. But when he is ten, a n experience of betrayal takes it all away, and Lawrence is left to deal with the devastating aftermath. As he grows into a man, how will he make sense of what he has suffered? He cannot rewrite history, but must he be condemned to repeat it? Lawrence finds meaning in the best way he knows. By surrendering himself to art and nature, he creates beauty - beauty made all the more astonishing and soulful for the deprivation that gives rise to it. Infinite Splendours is an extraordinary novel, incandescent with love and compassion, rich in colour and character. The power and virtuosity of Laguna's writing make it impossible for us to look away; and by being seen, Lawrence is redeemed. And we, as readers, have had our minds and hearts opened in ways we can't forget.   ...Show more
$13.99
AUD
Category: Middle Readers 7-12 years | Series: Hotdog
Hotdog, Kev and Lizzie enter an art contest at the local museum. But what happens when someone steals the most famous painting in the world the Llama Lisa!? Can Hotdog and his friends chase down the robbers?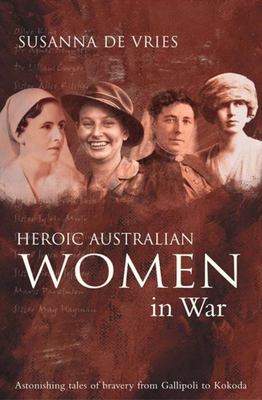 $12.95
AUD
Category: History
In this inspiring book, Susanna de Vries profiles the love, dedication and selflessness of eleven outstanding women over the course of two world wars: from Olive Kin, who saved countless lives in the war-ravaged Balkans, although she lost her heart; to Gallipoli nurse Alice Kitchen, who also served in F rance; to Vivian Bullwinkel, who survived the Bangka Island Massacre only to face more than three years watching her colleagues die as Japanese prisoners of war. Focussing not only on the astounding courage they displayed amid death and chaos but also on the triumphs and pain of their personal lives, Susanna reveals how these women were as influential and heroic in civil life as they were in war. ...Show more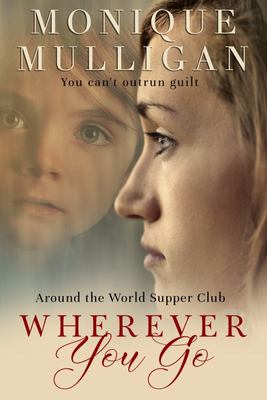 $29.99
AUD
Category: Chick novels
A life-shattering tragedy threatens to tear apart chef Amy Bennet's marriage. Desperate to save it, she moves with her husband Matt to Blackwood, a country town where no one knows who they are.   Forced to deal with her crumbling marriage and the crippling grief that follows her wherever she goes, Amy turns to what she knows best: cooking. She opens a caf showcasing regional seasonal produce, and forms the Around the World Supper Club, serving mouth-watering feasts to new friends. As her passion for food returns, she finds a place for herself in Blackwood. But when a Pandora's Box of shame and blame is unlocked, Matt gives Amy an ultimatum that takes their marriage to the edge.   Rich with unexpected characters and extraordinary insight, Wherever You Go is a powerful and ultimately uplifting tale of heartbreaking loss, recovery, and redemption. ...Show more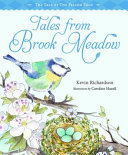 $24.95
AUD
Category: Early Readers 0 - 6 years
A strong wind has blown Barry the Blue Tit's egg out of his nest. Can the animals of Brook Meadow come together to rescue them?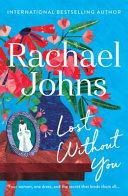 $5.00
AUD
Category: Rachael Johns
Four women, one dress, and the secret that binds them all ...On a special night, a celebration of new beginnings, Paige MacRitchie's joy quickly falls away when her mother collapses. Terrified of losing her, Paige decides she wants to make the ultimate tribute to her parents' perfect marriage: she will wear her mother's wedding dress for her own big day.There's just one problem - her mum, Rebecca, no longer has the dress.As Paige tries to track it down, she discovers that Rebecca has a long-hidden secret that could blow her whole family apart. Her new friend Josie is at a crossroads too. She met her husband Nik when she was singing in an eighties-themed bar, but now she's wondering if Nik understands her at all.And then there's nurse Clara. When she married up-and-coming rock star Rob Jones, she thought she was in it forever. But now Clara needs to make a new life for herself and Rob can't seem to understand that it's over.When the fates of these four women intertwine in an unexpected and powerful way, none of their lives will ever be the same again.A fresh and poignant novel of family, journeys, past decisions ... and dresses ... from the ABIA award-winning, bestselling author Rachael Johns. ...Show more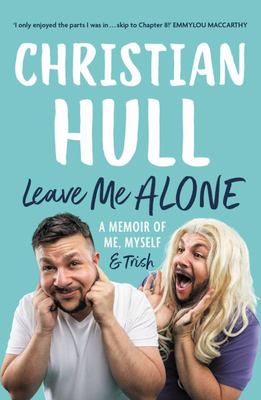 $29.99
AUD
Category: Biography
The hilarious, no-filter memoir from beloved comedian and social media star Christian Hull. Christian Hull is a hardcore introvert. He loves being a little bit famous for his videos, but at the end of the day, he's a lone wolf - one who's more interested in Caramilk on the couch than cocktails in the cl ub. He's a strong believer in Netflix and chilling at home, alone; will smokebomb from social events at the first opportunity, and is in a committed relationship with his indoor plants. Leave Me Alone is the no-holds-barred account of the things Christian loves and the things he absolutely hates (there are a few of those). From growing up with triplet brothers to building a career in comedy, and from his fear of moths to some of his more daring Grindr sexcapades, Christian tells his behind-the-scenes story with his signature, completely unapologetic honesty. He invites you into his personal creative universe, where things like wearing a wig to make random videos and screaming swear words at resin pendants somehow turn out to be good decisions. In classic Christian form, you'd better believe this memoir doesn't leave much to the imagination. It's a story of breaking the mould and embracing exactly who you are, even if that means telling people to leave you the f**k alone. ...Show more