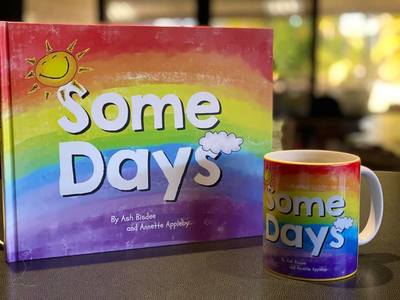 Some Days
by Annette Appleby (Illustrator)
$21.99
AUD
Category: Early Readers 0 - 6 years
'Some Days' is a book from the heart.Some days are perfect and some days aren't.Some days, you jump out of bed and some days you can't.A beautiful story of friendship, feelings and being there for your friends when they truly need you.

The Adventures of Ellie's Wellies - Ellie's Wellies
by Teniele Arnold; Bronwyn Blackwell (Illustrator); Pauline Murphey (Prepared for Publication by, Designed by); Jay Crisp Crow (Editor)
$29.99
AUD
Category: Early Readers 0 - 6 years
The adventures of Ellie's wellies a mindful story of the day in the life of a child. Join Ellie and her wellies to discover the wonders of the present moment through nature. Children are our teachers of mindfulness and patience, this story will help readers to discover or rediscover mindfulness and livi ng in the present moment.   Beautiful watercolor whimsical images splash through the pages, the story features some look and find creatures to bring you right into the moment hunting for these little creatures. A treasure hunt & mindfulness game for you and your child to do out in nature, along with a imaginative garden meditation.   Get ready to splish, splosh, splash.   ...Show more
$32.99
AUD
Category: Australian authors
The highly anticipated new novel by the bestselling author of Jasper Jones. 'Find out who you are, and live that life.' Late in the night, fourteen-year-old Sam Watson steps onto a quiet overpass, climbs over the rail and looks down at the road far below. At the other end of the same bridge, an old man , Vic, smokes his last cigarette. The two see each other across the void. A fateful connection is made, and an unlikely friendship blooms. Slowly, we learn what led Sam and Vic to the bridge that night. Bonded by their suffering, each privately commits to the impossible task of saving the other. Honeybee is a heartbreaking, life-affirming novel that throws us headlong into a world of petty thefts, extortion plots, botched bank robberies, daring dog rescues and one spectacular drag show. At the heart of Honeybee is Sam: a solitary, resilient young person battling to navigate the world as their true self; ensnared by loyalty to a troubled mother, scarred by the volatility of a domineering stepfather, and confounded by the kindness of new alliances. Honeybee is a tender, profoundly moving novel, brimming with vivid characters and luminous words. It's about two lives forever changed by a chance encounter - one offering hope, the other redemption. It's about when to persevere, and when to be merciful, as Sam learns when to let go, and when to hold on. ...Show more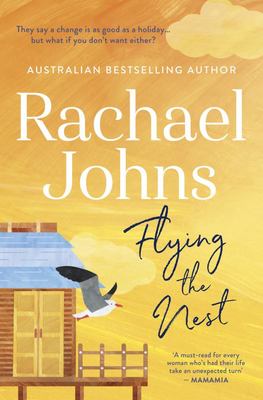 $32.99
AUD
Category: Chick novels
They say a change is as good as a holiday...but what if you don't want either? Is her family's happiness more important than her own? The first time Ashling Wood realises her marriage is on the rocks is when her husband, Adrian, suggests they try nest parenting. Heartbroken, Ash suddenly finds herself living a double life - one week with her children, the next cohabiting with her happily single sister-in-law. Her friends think the modern custody solution is an exciting opportunity for her to spread her wings, but all Ash wants is her family back together. An offer to renovate a seaside cottage seems like the perfect distraction for Ash while waiting for Adrian to come to his senses. She's determined to fix her marriage as well as the cottage, but life gets even more complicated when she meets local fisherman Dan Emerson. Soon, each home-stay becomes more dysfunctional, while for the other week Ash enjoys the peaceful life of the beachside community. The more time Ash spends in Ragged Point, the more she questions what she really wants. Is a sea-change the fresh start she needs to move on? When tragedy calls Ash back to the city, she's torn between the needs of her family and her future. Can her family life fit in with a permanent move to the beach or could Ash's new-found independence attract Adrian back to the nest? ...Show more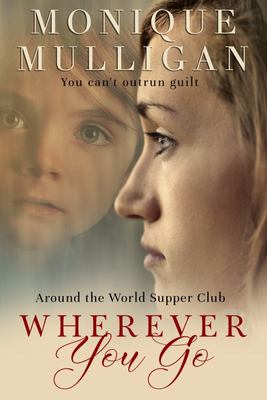 $29.99
AUD
Category: Chick novels
A life-shattering tragedy threatens to tear apart chef Amy Bennet's marriage. Desperate to save it, she moves with her husband Matt to Blackwood, a country town where no one knows who they are.   Forced to deal with her crumbling marriage and the crippling grief that follows her wherever she goes, Amy turns to what she knows best: cooking. She opens a caf showcasing regional seasonal produce, and forms the Around the World Supper Club, serving mouth-watering feasts to new friends. As her passion for food returns, she finds a place for herself in Blackwood. But when a Pandora's Box of shame and blame is unlocked, Matt gives Amy an ultimatum that takes their marriage to the edge.   Rich with unexpected characters and extraordinary insight, Wherever You Go is a powerful and ultimately uplifting tale of heartbreaking loss, recovery, and redemption. ...Show more
$19.99
AUD
$26.95
(25% off)
Category: Australian authors | Reading Level: near fine
A heartbreaking and often hilarious story about trying to grow up when everything is falling apart from one of Australia's leading comic talents. Mike Amon is a regular teenager. All he wants is to fit in. He wants to sit at the cool bench. He wants to be a star athlete. He wants his first kiss.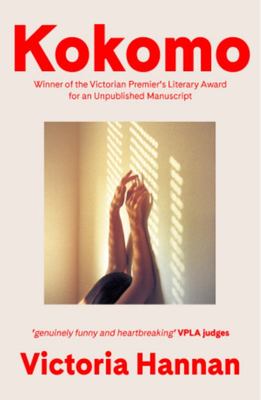 Kokomo
by Victoria Hannan
$27.99
AUD
Category: Chick novels
A stunning debut novel from the winner of the Victorian Premier's Literary Award for an Unpublished Manuscript. 'Hannan's Kokomo is a sharply observed novel of one woman's facade and how it falls; an undoing that is both ordinary and compelling. This debut heralds an exciting new Australian voice with a story of estrangement from kin, friendship, love, self and country - one that will be familiar to many, and surprising, for it is often a shock to see one's reflection.' - Anna Krien, author of NIGHT GAMES and ACT OF GRACE When Mina receives an urgent call from her best friend back in Melbourne, her world is turned upside down. Her reclusive mother, Elaine, has left the house for the first time in twelve years. Mina drops everything to fly home, only to discover that Elaine will not talk about her sudden return to the world, nor why she's spent so much time hiding from it. Their reunion leaves Mina raking through pieces of their painful past in a bid to uncover the truth. Both tender and fierce, heartbreaking and funny, Kokomo is a story about how secrets and love have the power to bring us together and tear us apart. ...Show more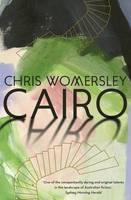 Cairo
by Chris Womersley
$10.95
AUD
Category: Crime and Thrillers
Frustrated by country life and eager for adventure and excitement, seventeen-year-old Tom Button moves to the city to study. Once there, and living in a rundown apartment block called Cairo, he is befriended by the eccentric musician Max Cheever, his beautiful wife Sally, and their close-knit circle of painters and poets. As Tom falls under the sway of his charismatic older friends, he enters a bohemian world of parties and gallery openings. Soon, however, he is caught up in more sinister events involving deception and betrayal, not to mention one of the greatest unsolved art heists of the twentieth century: the infamous theft of Picasso's Weeping Woman. Set among the demimonde - where nothing and nobody is as they seem - Cairo is a novel about growing up, the perils of first love, and finding one's true place in the world. ...Show more
$17.99
AUD
Category: Australian children's authors | Series: Timmy the Ticked off Pony
Timmy is rude. He's lazy. He's ALWAYS cranky. And he's also one of the most FAMOUS ponies in all the known world! Until one day when...POO HAPPENS. Surely one little poo of excitement can't ruin Timmys life. Can it? Yes, it can. Find out how in the funniest new series by award-winning comedian and autho r Magda Szubanski! ...Show more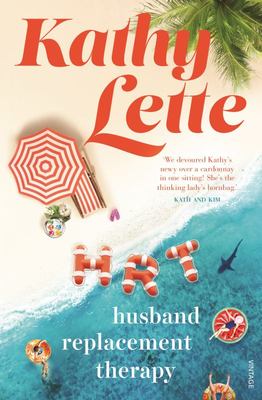 $24.95
AUD
Category: Chick novels
Ruby is generous, sunny and funny - which is why all her friends, family and colleagues have turned up to celebrate her 50th birthday. But with a few too many glasses of champers under her belt, Ruby's speech doesn't go exactly to plan. Instead of the witty and warm words guests are expecting, Ruby take s her moment in the spotlight to reveal what she really thinks of them. Shocking them all, she also accuses her husband, Harry, of having an affair, and reads to the audience the evidence she found on his phone that very morning. And, saving the best till last, Ruby lambasts her calculatingly cruel mother for spending her life playing her three daughters against each other. It's blisteringly brutal. As the stunned gathering gawk at Ruby, the birthday girl concludes her bravura monologue with the throwaway comment that she has terminal cancer. She has cashed out her life savings and plans on taking her two sisters cruising until she dies. Only, do they really want to go with her? And, was it her medical results she read?         ...Show more
$13.99
AUD
Category: Middle Readers 7-12 years | Series: Hotdog
Hotdog, Kev and Lizzie enter an art contest at the local museum. But what happens when someone steals the most famous painting in the world the Llama Lisa!? Can Hotdog and his friends chase down the robbers?