$32.99
AUD
Category: Australian authors
The highly anticipated new novel by the bestselling author of Jasper Jones. 'Find out who you are, and live that life.' Late in the night, fourteen-year-old Sam Watson steps onto a quiet overpass, climbs over the rail and looks down at the road far below. At the other end of the same bridge, an old ma n, Vic, smokes his last cigarette. The two see each other across the void. A fateful connection is made, and an unlikely friendship blooms. Slowly, we learn what led Sam and Vic to the bridge that night. Bonded by their suffering, each privately commits to the impossible task of saving the other. Honeybee is a heartbreaking, life-affirming novel that throws us headlong into a world of petty thefts, extortion plots, botched bank robberies, daring dog rescues and one spectacular drag show. At the heart of Honeybee is Sam: a solitary, resilient young person battling to navigate the world as their true self; ensnared by loyalty to a troubled mother, scarred by the volatility of a domineering stepfather, and confounded by the kindness of new alliances. Honeybee is a tender, profoundly moving novel, brimming with vivid characters and luminous words. It's about two lives forever changed by a chance encounter - one offering hope, the other redemption. It's about when to persevere, and when to be merciful, as Sam learns when to let go, and when to hold on.     ...Show more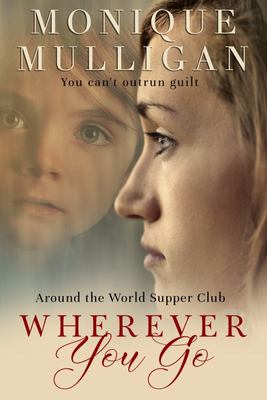 $29.99
AUD
Category: Chick novels
A life-shattering tragedy threatens to tear apart chef Amy Bennet's marriage. Desperate to save it, she moves with her husband Matt to Blackwood, a country town where no one knows who they are.   Forced to deal with her crumbling marriage and the crippling grief that follows her wherever she goes, Amy turns to what she knows best: cooking. She opens a caf showcasing regional seasonal produce, and forms the Around the World Supper Club, serving mouth-watering feasts to new friends. As her passion for food returns, she finds a place for herself in Blackwood. But when a Pandora's Box of shame and blame is unlocked, Matt gives Amy an ultimatum that takes their marriage to the edge.   Rich with unexpected characters and extraordinary insight, Wherever You Go is a powerful and ultimately uplifting tale of heartbreaking loss, recovery, and redemption. ...Show more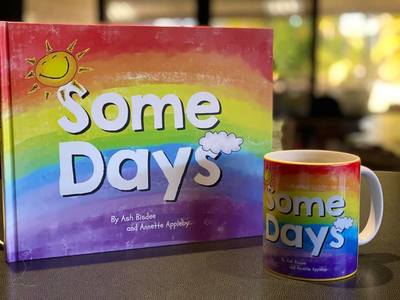 Some Days
by Annette Appleby (Illustrator)
$21.99
AUD
Category: Early Readers 0 - 6 years
'Some Days' is a book from the heart.Some days are perfect and some days aren't.Some days, you jump out of bed and some days you can't.A beautiful story of friendship, feelings and being there for your friends when they truly need you.
$26.95
AUD
Category: Australian authors | Reading Level: near fine
A heartbreaking and often hilarious story about trying to grow up when everything is falling apart from one of Australia's leading comic talents. Mike Amon is a regular teenager. All he wants is to fit in. He wants to sit at the cool bench. He wants to be a star athlete. He wants his first kiss.
The Yield
by Tara June Winch
$32.99
AUD
Category: Australian authors
Winner of the NSW Premier's Literary Awards 2020. Winner of the Christina Stead Prize for Fiction 2020. Winner of the Miles Franklin Literary Award 2020.     Just tell the truth and someone will hear it eventually. The Yield in English is the reaping, the things that man can take from the land. In the language of the Wiradjuri yield is the things you give to, the movement, the space between things. Knowing that he will soon die, Albert 'Poppy' Gondiwindi takes pen to paper. His life has been spent on the banks of the Murrumby River at Prosperous House, on Massacre Plains. Albert is determined to pass on the language of his people and everything that was ever remembered. He finds the words on the wind. August Gondiwindi has been living on the other side of the world for ten years when she learns of her grandfather's death. She returns home for his burial, wracked with grief and burdened with all she tried to leave behind. Her homecoming is bittersweet as she confronts the love of her kin and news that Prosperous is to be repossessed by a mining company. Profoundly moving and exquisitely written, Tara June Winch's The Yield is the story of a people and a culture dispossessed. But it is as much a celebration of what was and what endures, and a powerful reclaiming of Indigenous language, storytelling and identity. ...Show more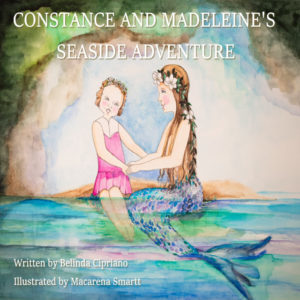 $13.99
AUD
Category: Middle Readers 7-12 years | Series: Hotdog
Hotdog, Kev and Lizzie enter an art contest at the local museum. But what happens when someone steals the most famous painting in the world the Llama Lisa!? Can Hotdog and his friends chase down the robbers?
$24.95
AUD
Category: Chick novels
Ruby is generous, sunny and funny - which is why all her friends, family and colleagues have turned up to celebrate her 50th birthday. But with a few too many glasses of champers under her belt, Ruby's speech doesn't go exactly to plan. Instead of the witty and warm words guests are expecting, Ruby take s her moment in the spotlight to reveal what she really thinks of them. Shocking them all, she also accuses her husband, Harry, of having an affair, and reads to the audience the evidence she found on his phone that very morning. And, saving the best till last, Ruby lambasts her calculatingly cruel mother for spending her life playing her three daughters against each other. It's blisteringly brutal. As the stunned gathering gawk at Ruby, the birthday girl concludes her bravura monologue with the throwaway comment that she has terminal cancer. She has cashed out her life savings and plans on taking her two sisters cruising until she dies. Only, do they really want to go with her? And, was it her medical results she read?       ...Show more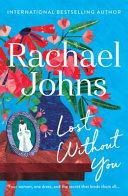 $5.00
AUD
Category: Rachael Johns
Four women, one dress, and the secret that binds them all ...On a special night, a celebration of new beginnings, Paige MacRitchie's joy quickly falls away when her mother collapses. Terrified of losing her, Paige decides she wants to make the ultimate tribute to her parents' perfect marriage: she will wear her mother's wedding dress for her own big day.There's just one problem - her mum, Rebecca, no longer has the dress.As Paige tries to track it down, she discovers that Rebecca has a long-hidden secret that could blow her whole family apart. Her new friend Josie is at a crossroads too. She met her husband Nik when she was singing in an eighties-themed bar, but now she's wondering if Nik understands her at all.And then there's nurse Clara. When she married up-and-coming rock star Rob Jones, she thought she was in it forever. But now Clara needs to make a new life for herself and Rob can't seem to understand that it's over.When the fates of these four women intertwine in an unexpected and powerful way, none of their lives will ever be the same again.A fresh and poignant novel of family, journeys, past decisions ... and dresses ... from the ABIA award-winning, bestselling author Rachael Johns. ...Show more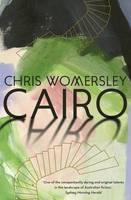 Cairo
by Chris Womersley
$10.95
AUD
Category: Crime and Thrillers
Frustrated by country life and eager for adventure and excitement, seventeen-year-old Tom Button moves to the city to study. Once there, and living in a rundown apartment block called Cairo, he is befriended by the eccentric musician Max Cheever, his beautiful wife Sally, and their close-knit circle of painters and poets. As Tom falls under the sway of his charismatic older friends, he enters a bohemian world of parties and gallery openings. Soon, however, he is caught up in more sinister events involving deception and betrayal, not to mention one of the greatest unsolved art heists of the twentieth century: the infamous theft of Picasso's Weeping Woman. Set among the demimonde - where nothing and nobody is as they seem - Cairo is a novel about growing up, the perils of first love, and finding one's true place in the world. ...Show more
$17.99
AUD
Category: Australian children's authors | Series: Timmy the Ticked off Pony
Timmy is rude. He's lazy. He's ALWAYS cranky. And he's also one of the most FAMOUS ponies in all the known world! Until one day when...POO HAPPENS. Surely one little poo of excitement can't ruin Timmys life. Can it? Yes, it can. Find out how in the funniest new series by award-winning comedian and autho r Magda Szubanski! ...Show more