The Adventures of Ellie's Wellies - Ellie's Wellies
by Teniele Arnold; Bronwyn Blackwell (Illustrator); Pauline Murphey (Prepared for Publication by, Designed by); Jay Crisp Crow (Editor)
$29.99
AUD
Category: Early Readers 0 - 6 years
The adventures of Ellie's wellies a mindful story of the day in the life of a child. Join Ellie and her wellies to discover the wonders of the present moment through nature. Children are our teachers of mindfulness and patience, this story will help readers to discover or rediscover mindfulness and livi ng in the present moment.   Beautiful watercolor whimsical images splash through the pages, the story features some look and find creatures to bring you right into the moment hunting for these little creatures. A treasure hunt & mindfulness game for you and your child to do out in nature, along with a imaginative garden meditation.   Get ready to splish, splosh, splash.   ...Show more
$15.99
AUD
Category: Middle Readers 7-12 years | Series: S. Tinker Inc Ser.
When Sally's archenemy Dexter Maelstrom invites her to a demonstration of his new invention, she doesn't expect it to actually work. Dexter's De-Evolving Ray can turn chickens into dinosaurs! But when Dexter's chickensaurs breaks free and go on the hunt, Sally - along with her friend Charli and her baby brother Joe - must avoid becoming chicken feed. Is Dexter behind this dastardly plan - or is somebody else the bad egg? ...Show more
$32.99
AUD
Category: Australian authors | Reading Level: near fine
The highly anticipated new novel by the bestselling author of Jasper Jones. 'Find out who you are, and live that life.' Late in the night, fourteen-year-old Sam Watson steps onto a quiet overpass, climbs over the rail and looks down at the road far below. At the other end of the same bridge, an old man, Vic, smokes his last cigarette. The two see each other across the void. A fateful connection is made, and an unlikely friendship blooms. Slowly, we learn what led Sam and Vic to the bridge that night. Bonded by their suffering, each privately commits to the impossible task of saving the other. Honeybee is a heartbreaking, life-affirming novel that throws us headlong into a world of petty thefts, extortion plots, botched bank robberies, daring dog rescues and one spectacular drag show. At the heart of Honeybee is Sam: a solitary, resilient young person battling to navigate the world as their true self; ensnared by loyalty to a troubled mother, scarred by the volatility of a domineering stepfather, and confounded by the kindness of new alliances. Honeybee is a tender, profoundly moving novel, brimming with vivid characters and luminous words. It's about two lives forever changed by a chance encounter - one offering hope, the other redemption. It's about when to persevere, and when to be merciful, as Sam learns when to let go, and when to hold on. ...Show more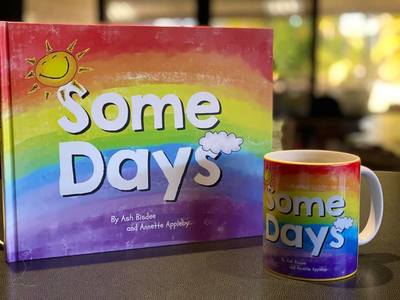 Some Days
by Annette Appleby (Illustrator)
$21.99
AUD
Category: Early Readers 0 - 6 years
'Some Days' is a book from the heart.Some days are perfect and some days aren't.Some days, you jump out of bed and some days you can't.A beautiful story of friendship, feelings and being there for your friends when they truly need you.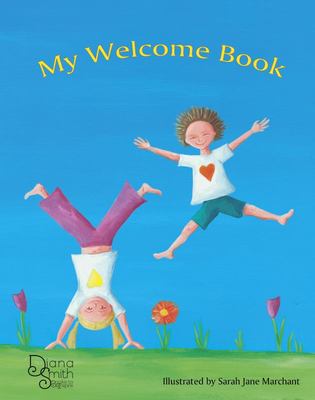 $15.00
AUD
Category: Early Readers 0 - 6 years
The book commences with the joyous occasion of the birth of a child with 'Welcome to our beautiful earth' as the introductory line, which leads on, with the help of wonderfully bright, elegant and appealing illustrations, to begin the child's journey and the wonderful gifts that make them so very specia l and unique. Diana Smith also includes the aspects of a multi-cultural society, learning to always think BIG, not small and most importantly of all, to always celebrate your birthday every year as it is the road marker of your journey. She also offers the very sage advice that you always grow and learn from your mistakes, a salient little point we all need to remember. ...Show more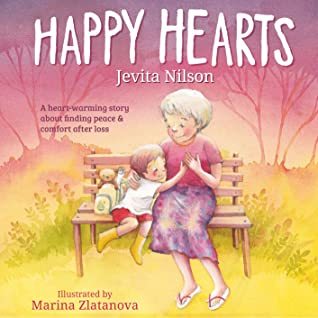 $21.99
AUD
Category: Early Readers 0 - 6 years
Zachary's heart is full of sadness. He misses his Nana and wonders where she is. But it's hard to imagine something you cannot see. One night, Zachary embarks on a magical adventure to a place filled with his favourite things. With an extra special person to guide him, Zachary finds his imagination and returns with happiness in his heart. ...Show more
$21.99
AUD
Category: Young Adult 13 + years
An emotional tale of identity, sexuality and suicide derived from personal experience about three teenage boys who struggle to come to terms with their homosexuality in a small Western Australian town. On the surface, nerd Zeke, punk Charlie and footy wannabe Hammer look like they have nothing in common . But scratch that surface and you'd find three boys in the throes of coming to terms with their homosexuality in a town where it is invisible. Invisible Boys is a raw, confronting YA novel that explores the complexities and trauma of rural gay identity with painful honesty, devastating consequences and, ultimately, hope. ...Show more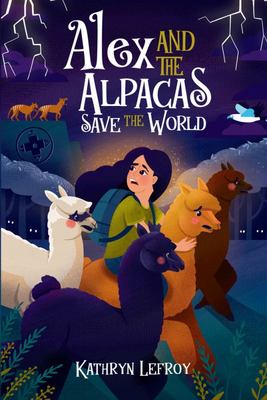 $16.99
AUD
Category: Middle Readers 7-12 years | Reading Level: 8 Kids Middle Readers
Alex is expecting a pretty boring summer. But when Mum takes her to visit her mysterious grandfather on his farm in Tasmania, weird things start to happen ... Weirdest of all? Her grandfather's pet alpacas … who can talk! When things go from strange to scary, Alex must use all her brains, brawn and brav ery in order to survive the sinister forces threatening life as she knows it. ...Show more
$16.99
AUD
Category: Middle Readers 7-12 years | Series: Red Read Adventures Ser. | Reading Level: 8 Kids Middle Readers
Red Read doesn't set out to find trouble, but trouble sure has a way of finding him. Expelled from school, he is whisked off by Captain Black Bowen, one of the most infamous smugglers ever to ply the coast of northern Australia in the early years of the twentieth century. Together they battle demon stor ms, crazed pirates and killer diseases while hunting down a great lost treasure. Non-stop action, adventure and excitement! ...Show more
$16.99
AUD
Category: Middle Readers 7-12 years | Reading Level: Children's - Grade 4-6, Age 9-11
"Red Read's life takes a surprising u and alarming u turn when his mother sells him to an infamous smuggler plying his trade off the north-west coast of Australia in the closing days of the 19th century. From terrifying encounters with cut-throat pirates to battling the forces of nature in a tropical ty phoon, from dining with head-hunting guerrillas to making meals of monkey stew, Red is in for a hair-raising adventure that may cost him his life." ...Show more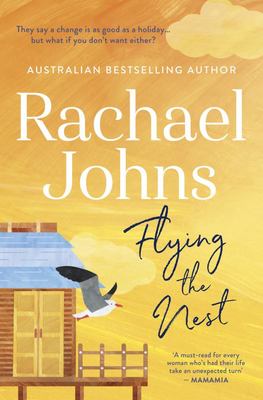 $32.99
AUD
Category: Chick novels
They say a change is as good as a holiday...but what if you don't want either? Is her family's happiness more important than her own? The first time Ashling Wood realises her marriage is on the rocks is when her husband, Adrian, suggests they try nest parenting. Heartbroken, Ash suddenly finds herself living a double life - one week with her children, the next cohabiting with her happily single sister-in-law. Her friends think the modern custody solution is an exciting opportunity for her to spread her wings, but all Ash wants is her family back together. An offer to renovate a seaside cottage seems like the perfect distraction for Ash while waiting for Adrian to come to his senses. She's determined to fix her marriage as well as the cottage, but life gets even more complicated when she meets local fisherman Dan Emerson. Soon, each home-stay becomes more dysfunctional, while for the other week Ash enjoys the peaceful life of the beachside community. The more time Ash spends in Ragged Point, the more she questions what she really wants. Is a sea-change the fresh start she needs to move on? When tragedy calls Ash back to the city, she's torn between the needs of her family and her future. Can her family life fit in with a permanent move to the beach or could Ash's new-found independence attract Adrian back to the nest? ...Show more