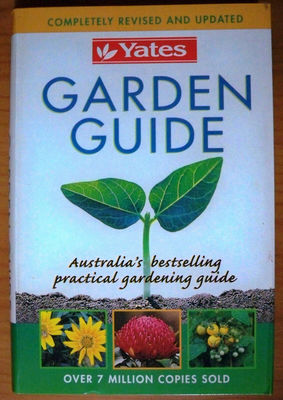 $5.00
AUD
Category: Pre loved Non Fiction
This authoritative, practical guide includes chapters on soil, design, perfect lawns, trees and shrubs, and much more. This guide is revised and updated every four years to meet the challenges of new generations of gardeners.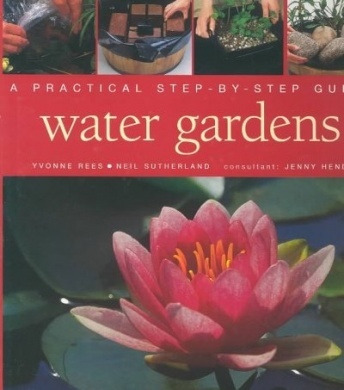 $5.00
AUD
Category: Pre loved Non Fiction
For beginners and "improving" gardeners, this is a practical step-by-step guide to planning, building and planting up a water feature.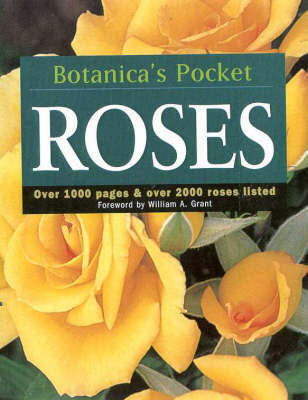 $5.00
AUD
Category: In the Garden
Botanica's Pocket Roses is a richly illustrated guide to over 2000 of the world's favourite roses that will delight every rose grower. This book contains a wealth of information to help the beginner or veteran identify, choose and grow the world's most popular flower. Comprehensive entries of Wild Roses and the A to Z listing of varieties and their alternative names are illustrated with beautiful colour photographs. There is also detailed information on cultivation, including planting, pruning, training, and routine care of these inspirational and widely loved plants. Botanica's Pocket Roses features something for every gardener - old favourites and the latest varieties, ground covers and climbers, easy-to-grow and more challenging varieties and growing conditions for these beautiful and rewarding flowers. ...Show more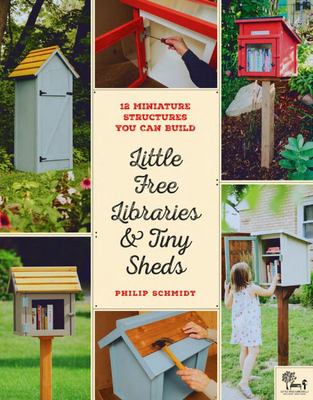 $34.99
AUD
Category: In the Garden
Expand the sharing movement to your community with Little Free Libraries and Tiny Sheds--your complete source for building tiny sharing structures, including plans for 12 different structures, step-by-step photography and instructions, inspirational examples, and maintenance. Around the world, a communi ty movement is underway featuring quaint landscape structures mounted on posts in front yards and other green spaces. Some are built for personal use, as miniature sheds for gardeners or as decorative accent pieces. More commonly, though, they are evidence of the growing trend toward neighborhood organization and community outreach. This movement has been popularized by Wisconsin-based Little Free Library (LFL), whose members currently include 75,000 stewards seeking to build community togetherness and promote reading at the same time by sharing books among neighbors. LFL has inspired builders to use similar structures to share things like CDs, food, garden tools, and seeds in the community. Produced in cooperation with Little Free Library, Little Free Libraries and Tiny Sheds is the builder's complete source of inspiration and how-to knowledge. Illustrated throughout with colorful step-by-step photography and a gallery of tiny structures for further inspiration, Little Free Libraries and Tiny Sheds covers every step: planning and design, tools and building techniques, best materials, and 12 complete plans for structures of varying size and aesthetics. In addition, author and professional carpenter Phil Schmidt includes information on proper installation of small structures and common repairs and maintenance for down the road.Little Free Libraries and Tiny Sheds even includes information on how to become a steward, getting the word out about your little structure once it's up and running, and tips for building a lively collection. Community togetherness has never been so at the fore of our consciousness--or so important. Little Free Libraries and Tiny Sheds is one tool on the road to helping you build community in your neighborhood. ...Show more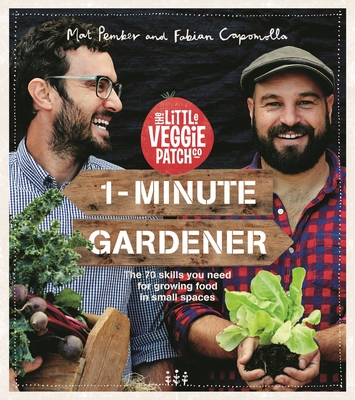 $25.00
AUD
Category: In the Garden
PRE LOVED - As the brains behind The Little Veggie Patch Co., Fab and Mat have taken the mystery out of - and put the fun back into - growing fruit and vegetables. 1-Minute Gardener features 70 fast, illustrated step-by-step guides to edible gardening essentials, from preparing and caring for your patch through to harvesting the rewards (and getting the kids involved along the way). ...Show more
$39.99
AUD
Category: In the Garden
Dahlias is a celebration of the dazzling colors and flamboyant forms of one of the world's favorite flowers. Dahlias are back in vogue. Professional gardeners, florists, and hobbyists around the world are falling in love again with this (lower's eccentric charm. From sumptuous petals to floral fireworks , dahlias are taking over as the focus piece in bouquets of every kind. This stunning collection profiles over 65 types of dahlia. From the billowing beauty of Café au Lait and the luminously delicate Platinum Blonde to the spiny Black Narcissus and cheerful Pooh, you'll discover a splendid selection of classics, as well as the best modern varieties. Lush photography augments the expert commentary and no-fuss advice on how to grow these botanical beauties and fill your home with spectacular cut flowers. Whether you have a lavish garden or a simple container, lose yourself in the enduring charm of dahlias. Book jacket. ...Show more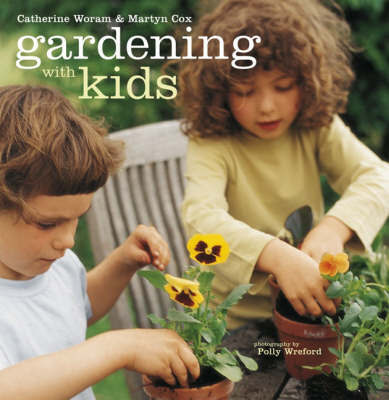 $5.00
AUD
Category: In the Garden
Children find gardening fun and fascinating - it's wonderful to witness the pride and amazement they feel when they produce their own juicy tomatoes or sky-high sunflowers. "Gardening with Kids" is packed with fun and interesting projects for boys and girls. There are appealing ideas for growing flowers , fruit and vegetables from seed or bulb as well as garden-related crafts such as decorating plant pots, making a bird bath and pressing flowers. Just follow the simple step-by-step instructions, and you can't go wrong. ...Show more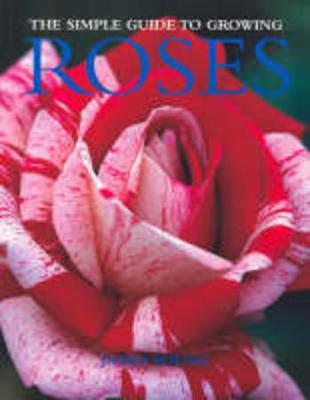 $39.99
AUD
Category: In the Garden
A perennial favourite among flower-buyers, Tulips is next in the strand of Pavilion's successful and stylish floral gardening companions. Spectacular photography, inspirational commentary and no-fuss gardening tips show you that anyone can grow and enjoy tulips at home. With tulip production in the Net herlands reaching a record high of two billion in 2018, it is clear that the world continues to be enchanted with these beautiful bulbs. Fringed, serrated, frilly or smooth, tulips have over 3,000 variations and their diverse textures mean that they can work well in almost any scenario, from vases to garden plots, from romantic bouquets to wedding boutonnières. From the fascinating history of the tulip, including where they come from, tulipmania and bulbs grown today, the book curates over 50 of the most beautiful varieties, detailing when they bloom, their size, and, of course, what they'll look like. From the fabulous flushed-with pink petals of La Belle Époque and the raspberry swirl of Carnaval De Nice, to the crystal-fringed rim of Fancy Frills and the fiery form of Double Flaming Parrot, you'll discover a stunning range of specimens to grow, including historical and temporary varieties. With engaging commentary on each bloom, easy-to-follow advice and glorious photography, this book will appeal to everyone who appreciates the majesty of the tulip. ...Show more